Interested? Get More Info About Our Services!
Why PLAY Creative?
With over 15 years of experience, our team of lead generation ad management experts is dedicated to result-based marketing. We value a high level of communication to reach your goals and desired results.
Beyond Ad Management
Our team is not only focused on ad strategy and ad management but on maintaining your brand. Our team will make your business good on paper through ad results AND through quality messaging and eye-catching graphics.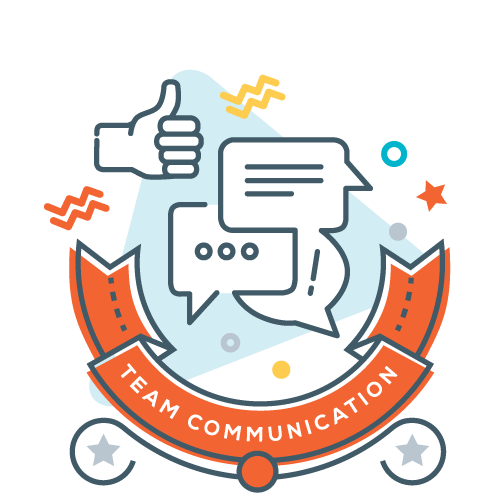 High-Level Communication
In order to be successful, our entire team needs to understand the goal. That's why our team communicates closely and regularly with one another and our clients in order to stay on track.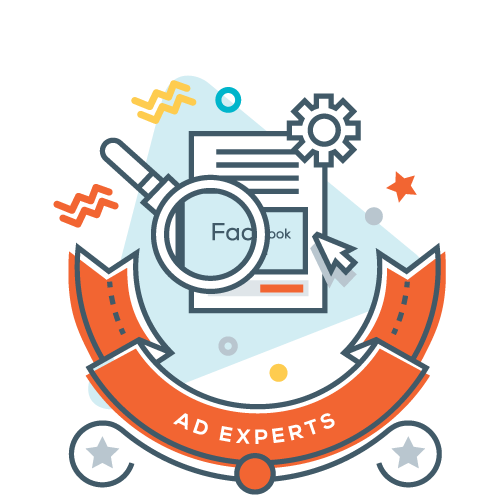 Enhanced Ad Management
A combination of AI and our ad management skills takes online advertising a step above. We know when to make changes to ads and when to stay the course.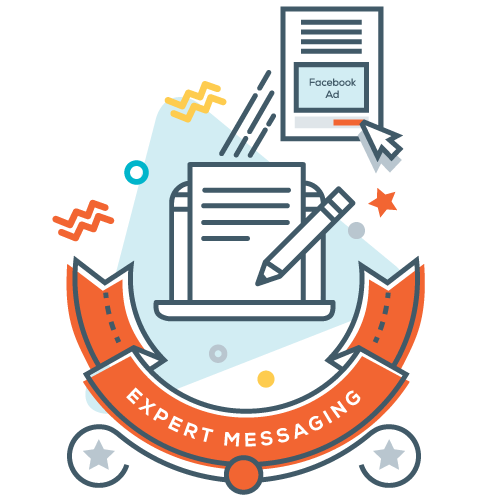 Quality Messaging
With compelling messaging that showcases your unique brand, our online advertising tactics take potential customers off the fence and into the palm of your hand. It's all about thoughtful verbal intent!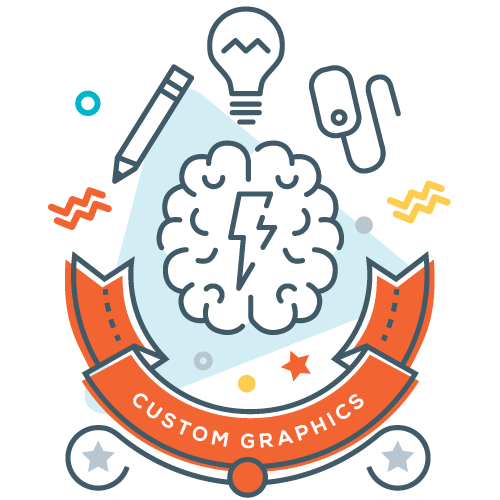 Eye-Catching Graphics
Our seasoned design staff creates a range of media that doesn't just look good—it enhances your brand to achieve a business goal. From static images to slideshows, we're here to create dynamic graphics!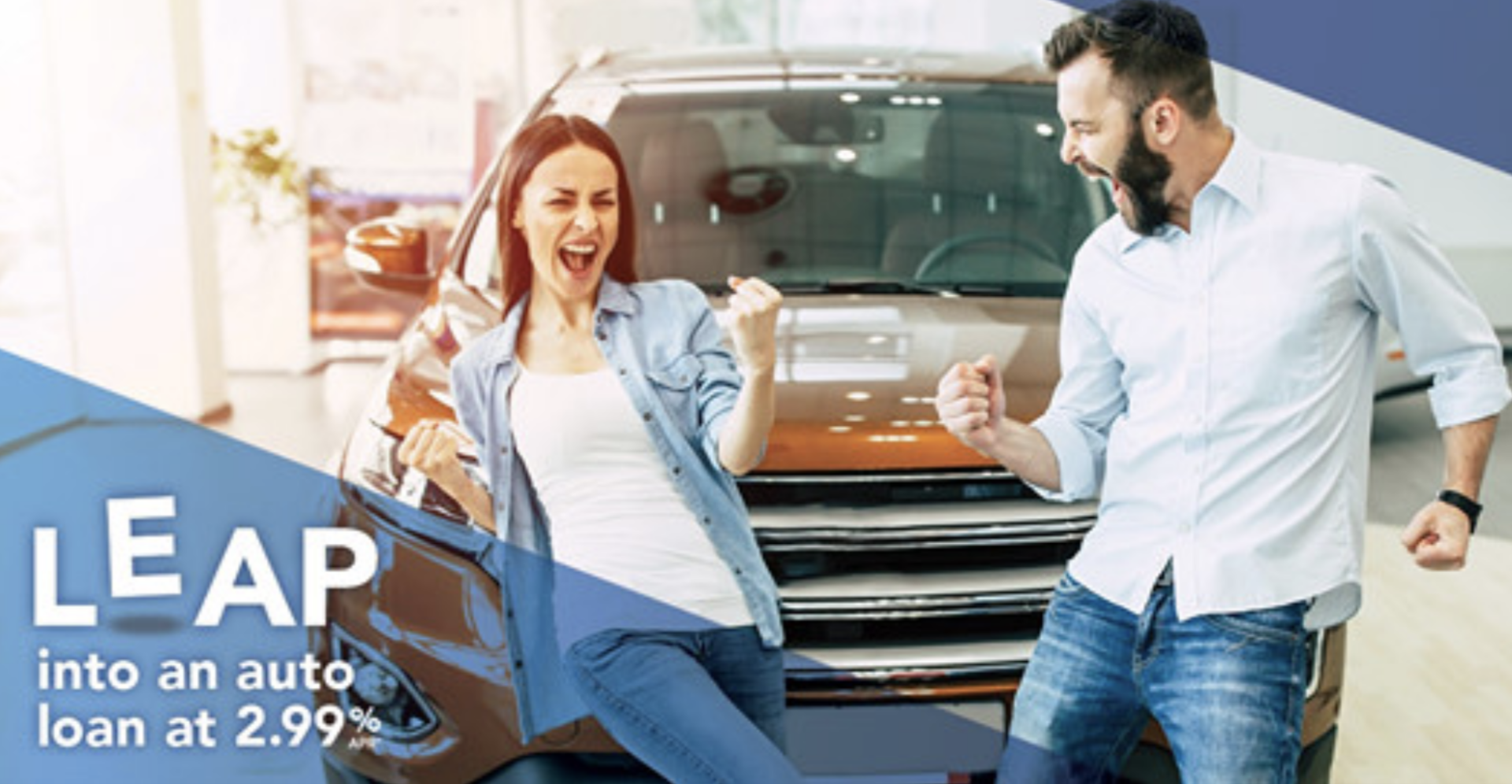 Google Display Case Study–CUA Leap Day Flash Sale
Google Display Ads shown 62,000 times in their local area in less than 3 weeks!
Credit Union of America wanted to create an online marketing campaign to promote their auto loans for a two-day flash sale during leap year 2020.
Leading up to the sale, we created Facebook and Google Display ads that built anticipation of the upcoming flash sale and led people to a website landing page where they then signed up to receive an email reminder when the sale had begun. During the two days of the sale, we switched out the Facebook and Google Display ads to retarget people who had visited the landing page in addition to people in the audiences we had pre-selected and announced to them all that the sale had begun!
We helped CUofAmerica get their Display ads shown 62,000 times in their local area in less than 3 weeks! 
What a Standard Ad Campaign May Look Like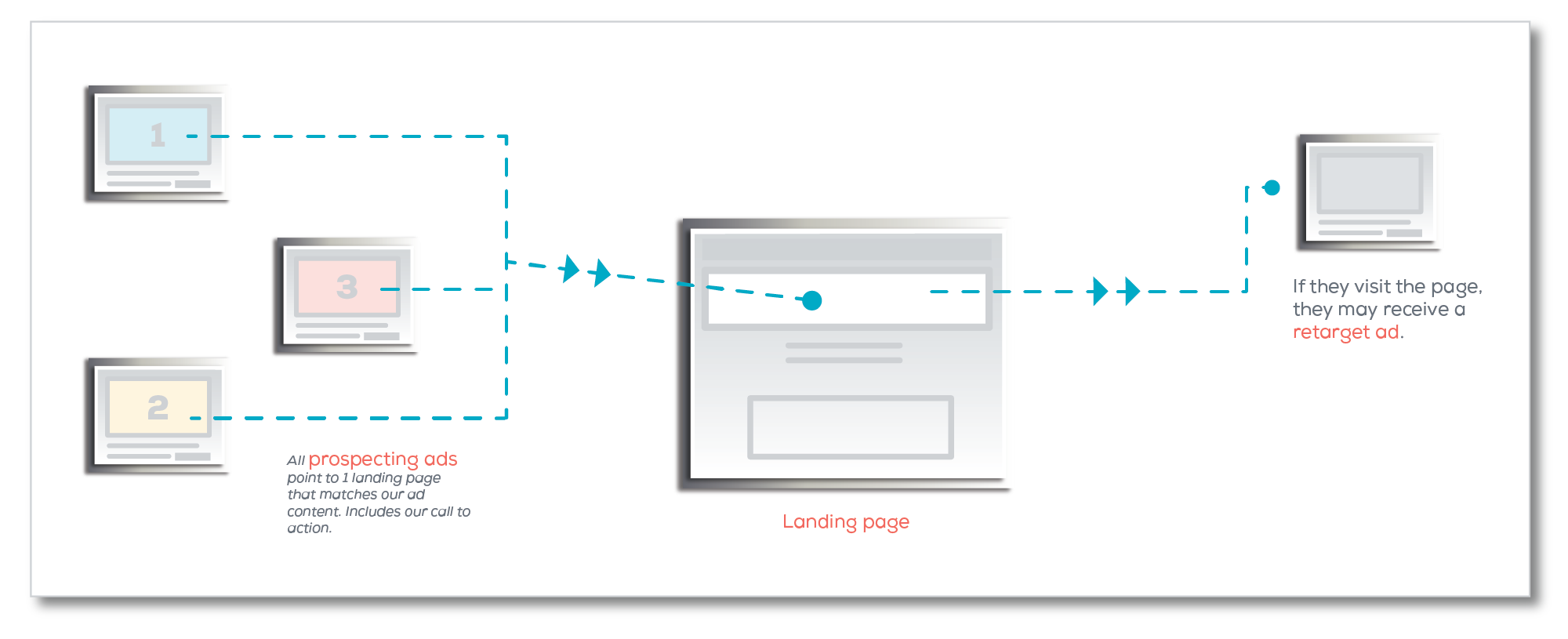 What Our Clients Are Saying! 
"We have used PLAY for over ten years. They have always taken a very clever approach to every project. Most recently, we have utilized their digital marketing and online management services. By far, this effort has yielded the most leads out of all the digital agencies we have partnered with."
Local Plan
$
450/
Monthly ad management fee
Suggested monthly ad spend – $150 – $999/month – Local lead gen only – one state included – No ecommerce
1 Campaign
1 *Starter ad – Sized for desktop and mobile
Ad refreshed every 3 months
Daily ad monitoring
Advanced reporting – Emailed w/ expert notes monthly
Set-up fee:
• 3 months – $650.00
• 6 months – $450.00
• 12 months – $250.00
Expanded Plan
$
675/
Monthly ad management fee
Suggested monthly ad spend – $1,000 – $2,000/month – National lead gen // multiple states included or ecommerce
1 Campaign
2 Different *starter ads – Sized for desktop and mobile
Ad refreshed every 2 months
Daily ad monitoring
Advanced reporting – Emailed w/ expert notes monthly
Set-up fee:
• 3 months – $950.00
• 6 months – $650.00
• 12 months – $350.00
Custom-Quoted Plan
Monthly ad spend $2,000+
Various custom campaigns
Ad qty's to fit your needs
Ad art edits/ad refreshed as needed
Daily ad monitoring
Various ads rotated monthly as needed
Advanced reporting to fit your needs
Marketing meetings set to fit your needs
Set-up fees custom quoted
Add-on Services
Campaign add-on – 25% discount per campaign added
Custom landing page (content/imagery/storyboard) – $850/each
*Starter Ads
For all new accounts, our team will prepare what we call "starter ads" when launching your campaign. We will create ads utilizing your existing branding elements, existing imagery, existing video, or even fully produced artwork that your graphics team has developed. As we start our monthly relationship and assist you in optimizing your online ad campaign, our team is there to provide additional content or graphic design services based on the plan you choose. Any graphics or content that are above and beyond the plan you choose will simply be billed separately. The "Local" and "Expanded" plans above reflect simple content or imagery updates with every "ad refresh" needed. Our team watches the data and refreshes your ads based on the performance. If you are seeking monthly ad rotations with new art we can handle that but it will be quoted custom per unique situation.
Custom Artwork Needed? No Problem!
Keep It Simple and Strategic
All brands are different. That's why the pricing above reflects only ad management. If you have a current creative team or have plenty of support imagery, video, and even content that you can supply our team, then the above plans and pricing are built for you. In the above pricing plans our team will build your ads but with supplied elements like pre-existing images, existing brand standard elements, existing video. We can even work with existing content/messaging.
Let's Get Creative!
If you're not only seeking strategy and experts managing your ads but you also want eye-catching graphics, then no problem, we have you covered. Our team can create custom graphics and content for your campaign. We can assist with the development of animated graphics, simple animated videos, carousel ads, custom static ad imagery, and slideshow ads all of which match your current brand standards. If it's custom creative that you seek, then let us know and we'll get you a custom quote for each ad needed for your campaign.
Reach Out to Us With Questions!