Facebook Ads vs. Boosted Posts: Tips For Advertising in Lincoln, NE & Beyond!
We've been advertising in Lincoln, NE, for over 14 years, and while advertising is constantly changing and evolving, we know how important it is to have a solid online marketing presence. But if you're new to advertising, you might have run into some confusion about Facebook ads and boosted posts. While the two marketing tactics might seem similar at first glance, they are actually VERY different. Not to mention, one offers a lot more benefits than the other. 
Take a look at our full overview of Facebook advertising!
Let's break down the differences between ads and boosted posts!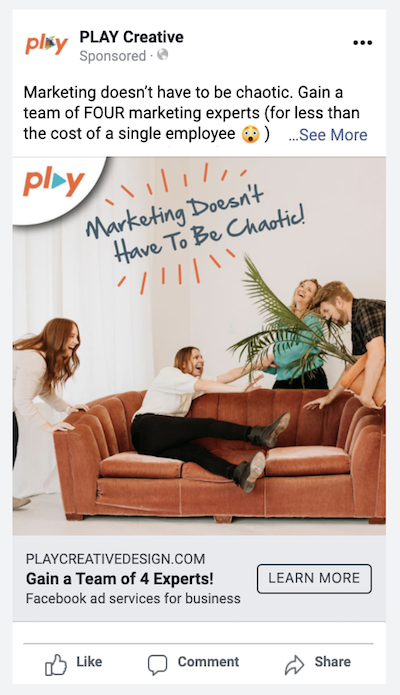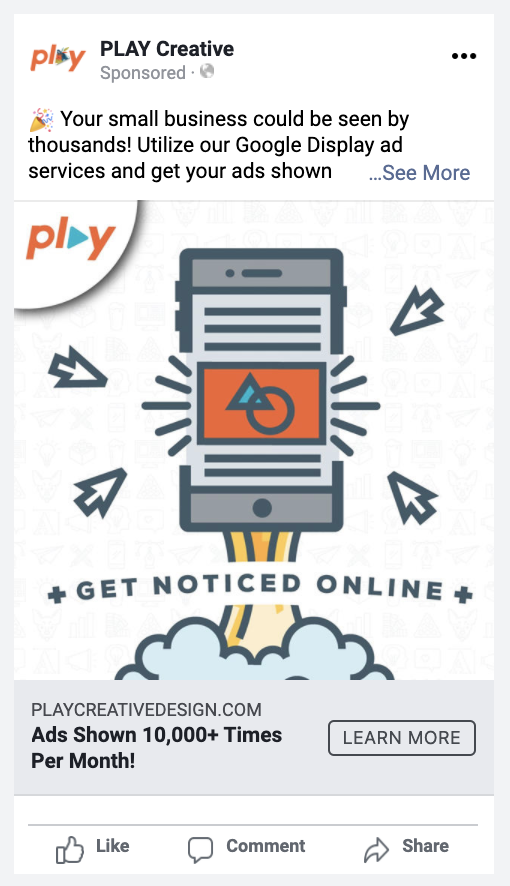 Facebook is one of the most popular ways to advertise online. The platform has extensive options for audience targeting, ad placement, conversion tracking, and more! 
She is Digital hits the nail on the head when they say, "(With Facebook ads) you'll be able to choose a more suitable campaign objective, select much more relevant target audiences, and have absolute control over where your ad shows up."
Having the ability to choose your audience and your objectives means that your ads will be seen by people who are more likely to be interested in the goods and services you sell, ultimately translating into conversions and sales. We've seen the positive results of Facebook advertising firsthand, even making our client TractorMat an overall ROAS (Return on Ad Spend) of $34,757.28 in just 90 days!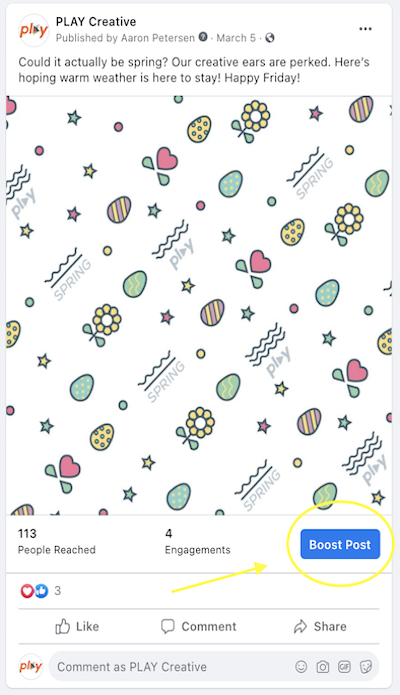 A boosted post on Facebook looks the same as a normal Facebook post that you might publish on your own page. The only difference is that you can pay to promote the post so that people who might not ordinally or organically see your post can do so. 
As Hootsuite writes, "You can boost a Facebook post for as little as $1 per day. The more you spend, the more people your ad will reach."
However, for as easy as it might be to boost your post, this option is a lot more limiting than a Facebook ad. Not only do you not have control over your ad placement, but you also can't target people as strategically as you can when creating an ad campaign in Facebook's Ad Manager. As a PPC agency, we recommend ad placement over boosted posts any day! 
The best part is, a PPC agency like ours is ready and available to help your business get started advertising on Facebook. From strategy to creative design, we take a step-by-step approach to campaign planning.