The PLAY Way: 3 Stories of Successful Digital Marketing Results
Here at PLAY Creative we take pride in being an authority in traditional and dynamic print marketing, but our mission has always been (and always will be) getting the best results possible for our clients.
Many times the best path to results uses a strategic blend of our print and digital tactics to cover all corners of a market.
Blending Print & Digital to Promote Credit Cards
When Credit Union of America wanted to make a strong push for members who are current Visa cardholders to upgrade to their new Signature Cash Back credit card, we devised a print and digital combo that allowed us to target specific subgroups of CUA's membership with carefully chosen messaging and benefits.
To round out the full scope of the campaign and ensure our messaging hit our target in its entirety, we also created a series of display ads to run over the course of the campaign. On the print side, we created self-mailing dynamic pieces to create the extra element of longevity and engagement that our print pieces are known for.
We coupled targeted print pieces with targeted emails to promote certain benefits of the cards to certain groups. CUA achieved close to a 1% conversion rate within 10 days of launching the first leg of the campaign; an email.
Targeting a Niche Profession With a Digital Blitz
myONcore from TOBA Inc. is a revolutionary system that helps schools save time and money by giving Foodservice Directors the tools to plan school menus, reduce waste and track nutrition in compliance with strict government standards.
The benefits of the product speak for themselves among the 500+ schools that have implemented, but the sale of the platform was a tough nut to crack for myONcore sales reps. Since each school has just one Foodservice Director, reaching such a specific group proved difficult.
We proposed a highly targeted digital campaign that could effectively locate Foodservice Directors and expose them to messaging across several channels online and keep myONcore at the front of their minds.
The heart and foundation of the campaign was a landing page we built to capture leads and carefully funnel them to an inquiry submission.
PLAY's content strategy proved key in the development of this campaign since we aimed to reach our target audience across several digital channels including email, video, display ads, social media ads and retargeting ads. Our process for choosing messaging for certain digital channels is actually built to self-improve over time by isolating certain performance indicators that let us identify what works and what doesn't.
Thanks to lots of brainstorming and a carefully crafted strategy combined with our ability to quickly identify strengths of the campaign in real time, the campaign's first wave of ads yielded results immediately.
Boosting Email Engagement With Animation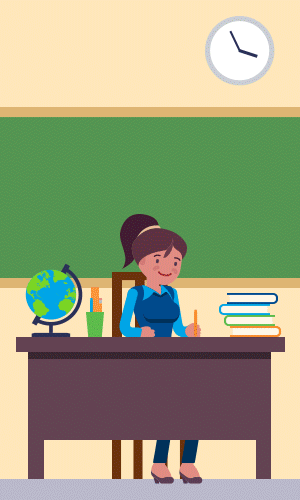 We're not shy about how much we love creating animated gifs.
With studies showing that animation in an email can increase click engagement by 26%, we actually think it'd be foolish not to include animation in an email when it fits the tone of the message.
We recently got the results back for the email that we used this animated gif in, and sure enough, they were extremely positive.
After two weeks, the email's click-through rate beat industry standards by more than 50%.
Though it may seem like a no-brainer to include animation in an email with stats like that to back it up, there's definitely some strategy at play. As we've discovered over the course of sending volumes of emails, the tone of the message goes a long way in determining whether an animated gif will truly help an email's performance.
If you think a digital campaign could help your marketing efforts, we'd love to talk about our strategy and how we can help you reach your goals.
View more credit union related work here.
---