Paid Search Case Study: Window and Door Company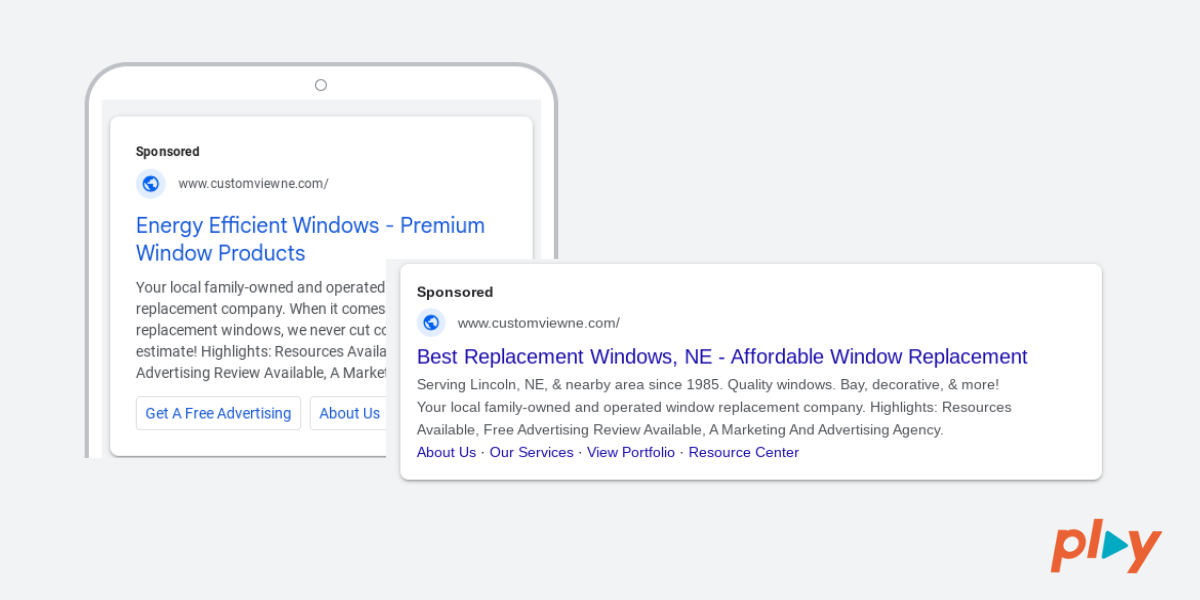 Google Paid Search Advertising Overview:
Custom View Exteriors provides window and door services in Lincoln, NE. They wanted an advertising plan that gained them brand awareness, eventually leading to new customers in their area.
Online Marketing Executive Summary:
To help our clients with their goals, we created a marketing plan that fit their budget and reached their audience. By using Google Paid Search, we were able to target the right audience within a specific area and get our ads shown when the audience searched for our specific, well-researched keywords.
Identifying the Problem:
One of the key bits of messaging that the client wanted to focus on in our ads was that they are a family-owned and operated business that cares about their community and has been serving it since the 1980s. They wanted potential customers to know that didn't cut corners and offered competitive lifetime warranties. Who they are as a company was just as important to convey as what they sell.
The Results Speak Volumes
Wrapping Up
Over the course of our four-month campaign, we were able to gain a whole new audience for our clients and increase their reach and the number of people who clicked and visited the website. Not only did the campaign generate phone calls and general interest, but it also beat the industry averages for Click-through rates (CTR), 3.17% and month-over-month saw an increased number of impressions as the campaign gained steam.