LinkedIn & Google Case Study: UPN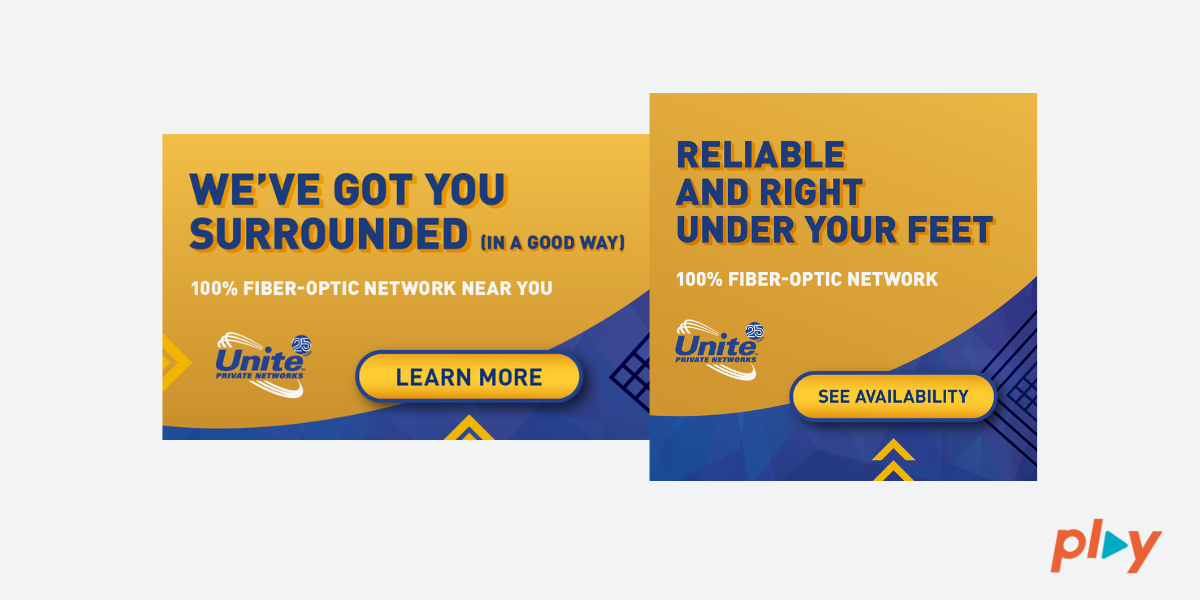 LinkedIn & Google Display Advertising Overview:
Unite Private Networks is a leading provider of private fiber to businesses across the country. In addition to targeting their core markets from a more evergreen, longer-term approach, they also wanted to run two campaigns that focused on six specific, geofenced locations in order to capture the most interest from six different places around the country. Because UPN targets businesses as opposed to individuals, we decided to utilize both LinkedIn and Google for this campaign.
Online Marketing Executive Summary:
Since the ultimate goal was to reach the target audience in each of the six specific areas, we created dedicated ad groups for each location in order to better capture those interested parties in each place. Doing this also allowed us to easily break down the number by location and take closer looks at which locations were converting the best and gaining the most traction throughout the course of the campaign. Targeting per location gave us the opportunity to create landing pages tailored to the cities we were targeting, which gave us room to edit the messaging and creative. Plus made us able to make submission forms per page, allowing us to direct the communication to the Unite Private Networks representatives in those individual cities, thus making the life of their sales team easier.
Why LinkedIn & Google?
LinkedIn offers a ton by way of B2B advertising, and best of all, for a campaign like this, allows us to access crucial data, such as businesses that interact with the ads and the job titles of people who work for those businesses. Once again, data like is a fantastic resource for the UPN sales team and is invaluable for the client going forward. We added to the campaign using a Google Responsive Display strategy, which is great for additional brand awareness and, when using Responsive ads, makes the advertising process more automated, allowing Google to choose the best possible ads for the audiences we were after.
The Results Speak Volumes
Wrapping Up
All of the above numbers were captured over the course of about 3.5 months, and we were thrilled at how the ads performed during this time.
Currently, the average universal CTR for LinkedIn ads sits between 0.39-0.65%, and we typically like to see the CTR on Google Display ads somewhere between 0.40-0.50%, so seeing a CTR above 1% as a combined average across both platforms well exceeds those averages. CTR is one of the primary statistics we look at to see whether or not a campaign has performed well and is getting enough interest.