Increase Your Google Ranking: 3 Tips for Success in 2021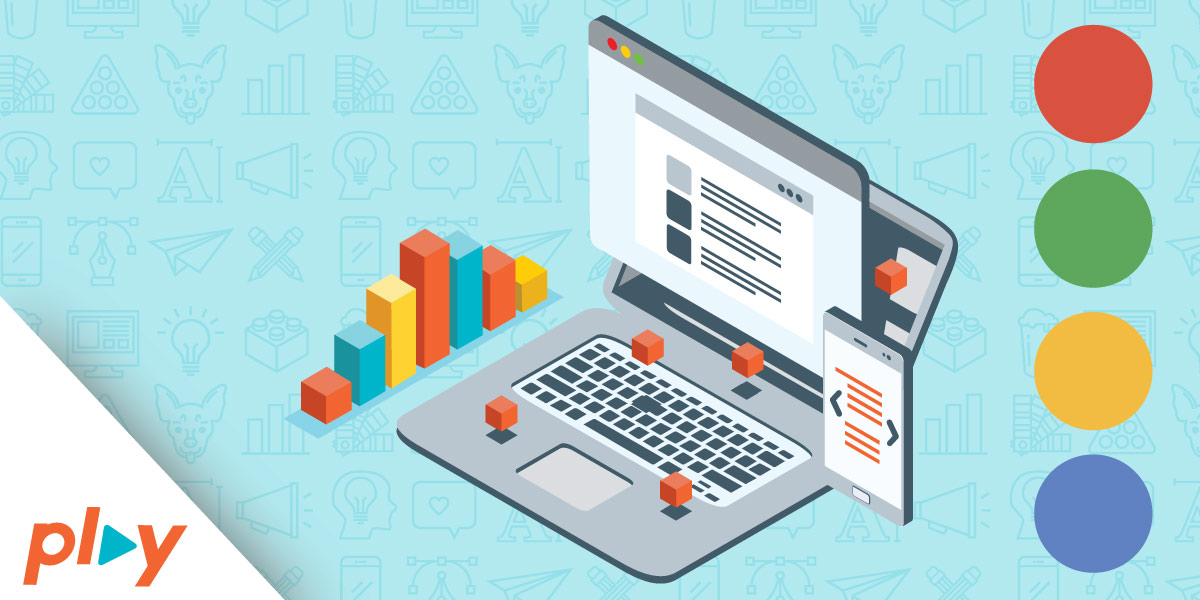 High rankings on Google help with brand awareness and more. Our Lincoln marketing agency has 3 tips for a higher ranking this year!
A Google ranking refers to where a website sits on Google's search engine results page (SERP). The higher your ranking, the more likely customers are to click and interact with your content. Landing your website on page 1 of Google is hugely beneficial for your company. And since Google is constantly making updates to their process and how they rank companies, it's important to stay on top of your website's visibility. A new year is a perfect time to reconnect with your current efforts and explore ways to increase your Google ranking. 
As a Lincoln marketing agency, we watch out for changes and love discovering new ways to get our clients' websites to page one. Here are 3 of our best tips heading into 2021. 
1. Optimize for Mobile
Mobile, mobile, mobile! Now that the convenience of online shopping is so accessible on our phones, optimizing your landing pages for mobile devices is crucial. The more user-friendly your site is on a cell phone, the more likely customers are to convert on a click and make a sale. According to Rio Seo, "to be considered mobile-friendly, your website should not have any usability concerns regardless of the device being used to view the website." A mobile-friendly website includes overall design, but also load speed. No one likes a page that buffers for eternity, so fast load times are key to keeping consumers from jumping to another site (one that might load faster).
In addition to the above advice, your mobile-friendly website should have a specific call to action near the very top of the screen. That CTA establishes what you are asking of the customer and encourages them to click.
If your website looks gorgeous and feels accessible across all devices, then audiences will quickly be able to find the exact content they are looking for, thus giving them a more pleasant digital experience, a feature that Google factors into their ranking.
2. Reevaluate Landing Page Content
High-quality, updated content will help make your dedicated customers feel like your company stands out and that your team stays on top of trends. New and exciting content will make pages feel fresh. Frequently updating them keeps busy consumers' attention. Even if your company tends to sell one thing or doesn't change its services all that often, you can still redesign a header image or promote an upcoming sale. SEMrush notes on their blog that "content marketers who develop high-ranking content have one thing in common: They deliver engaging content topics to readers. Successful content marketers follow trends and conversations to brainstorm content ideas…"  
Taking it one step further, re-evaluate not only what content you can update but what pages or links you can eliminate. Cluttered landing pages with out-of-date content doesn't help you or the consumer. So while you're at it, do a complete audit of your site and get rid of what no longer serves you—the better your content, the better the user experience, and therefore, your ranking. 
You can find more tips on what to consider when designing a landing page here. 
3. Factor in 'Core Web Vitals'
One of the biggest updates coming to Google in 2021 is the emphasis on Core Web Vitals. Just what does this process look like? Google writes, " the new page experience signals combine Core Web Vitals with our existing search signals including mobile-friendliness, safe-browsing, HTTPS-security, and intrusive interstitial guidelines." But what exactly do these new guidelines mean for your ranking on Google? Well, they will ask you to take a closer look at 3 important elements: LCP, FID, and CLS. 
Largest Contentful Paint (LCP) and First Input Delay (FID) are similarly connected in that they both measure load speeds. LCP specifically checks for speed and how fast page elements appear on the page. FID measures how long it takes for your page to become interactive with a customer. We mentioned load speeds in the mobile section above, but Google's changes stress its importance even more in 2021. 
According to web.dev, A good LCP "occurs within the first 2.5 seconds of the page starting to load" and "to provide a good user experience, sites should strive to have a First Input Delay of less than 100 milliseconds." To stay abreast of any issues, be vigilant, and watch your website closely.
The last element you'll need to be aware of is the Cumulative Layout Shift (CLS). SocialMediaToday writes that the CLS  "measures visual stability." An example of poor visual stability would be a page that unexpectedly jumps from the top of the page to the bottom or from one element to the next without the user clicking on anything. 
While all of these elements will be a major part of your website's success in 2021, there are plenty of resources to assist you. In fact, you can measure your LCP FID and CLS to be certain your site is running smoothly. Plus, a Lincoln marketing agency like ours can answer any, and all of your questions about Google rankings and how it can affect your quality score when you are running ads on Google Paid Search. 
Remaining aware of your Google ranking and how you can make adjustments to your content will make your company more visible in 2021. 
Want to know more about what we do as a marketing agency in Lincoln? Reach out to us today!