3 Tricks for Google Paid Search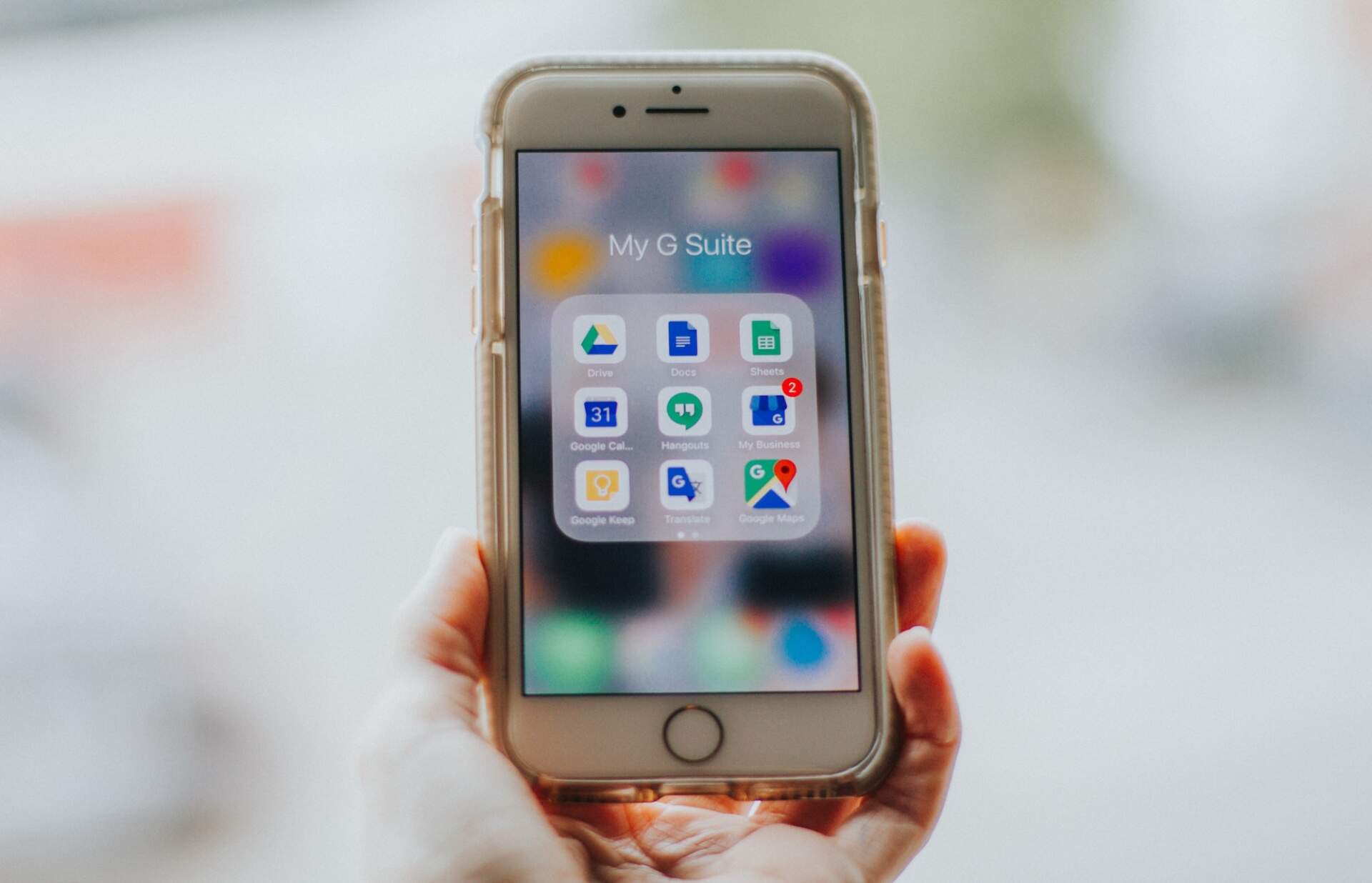 Different tips and tricks for using Google Paid Search according to a creative ad agency.
Google Trick #1: Link your Google My Business account to your Google Ads account to take advantage of location extensions.
According to Google, businesses who use location extensions in their ads have shown an increase in Click Through Rate by 10%. Linking your Google My Business account with your Google Ads account will allow you to use [clickable] location extensions (example below).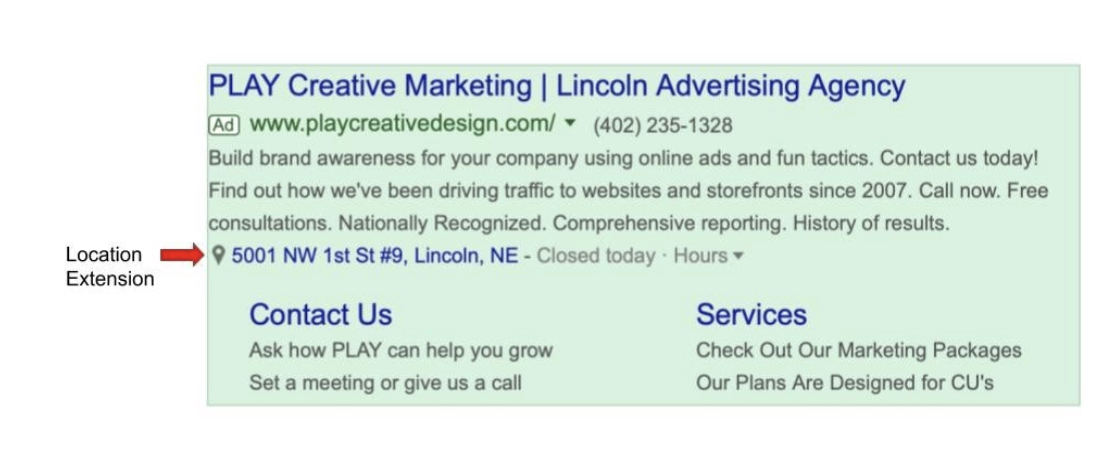 Having a Google My Business account also helps customers find you on Google Maps and gives you the opportunity to share information about your business online. List your hours of operation or gain more exposure by doing things like uploading photos of your business and writing new posts. If you want to rock your Google My Business account, check out this article written by industry leader, MOZ Local. It takes you through the step-by-step process of improving your Google My Business profile.
Whether you want to optimize your Google My Business listing or connect it to your Google Ads account for better ad results, the first thing you will need to do is claim it. If you haven't claimed your Google My Business listing yet, make sure you do it here https://www.google.com/business. Remember that just because you've claimed your Google My Business listing doesn't mean that it's connected to your Google Ads account. This is done separately. I will show you how to connect them below. Once you have them connected, you can create location extensions, which will display your address and hours of operation directly in your ad.
Connect your Google My Business and Google Ads accounts in these 3 easy steps:
1. Use the same email address for both Google My Business and Google Ads
Log into Google My Business

here.

Click on settings on the left-hand side of the screen.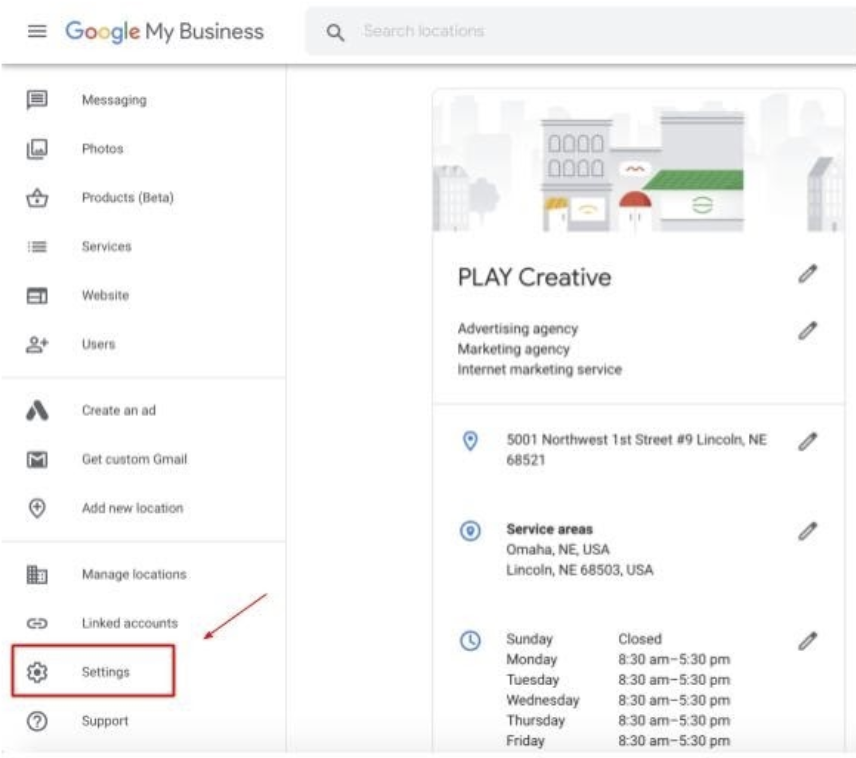 Verify that the email address under "preferred email" matches the email address you use to log into your Google Ads account.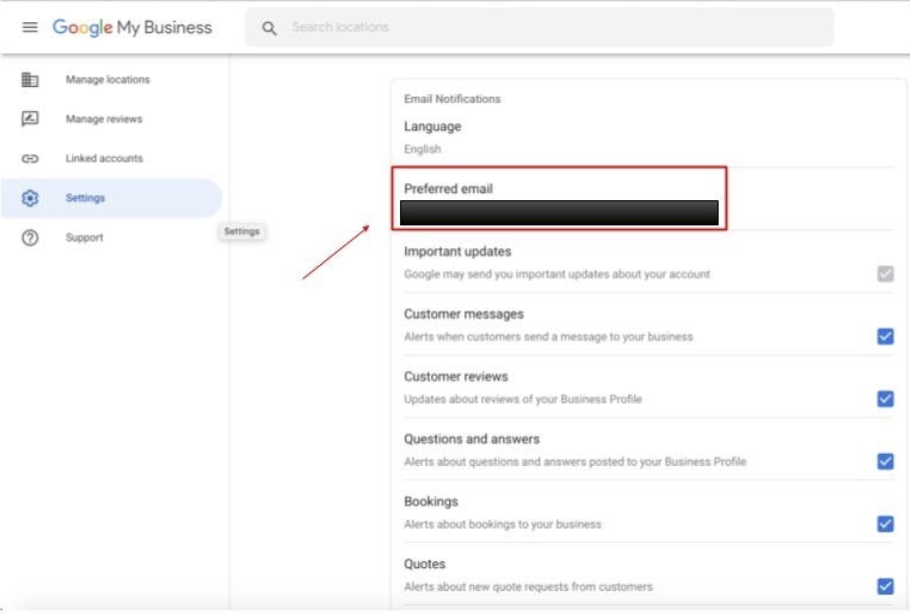 2. Sign in to your Google Ads account. 
Click the Tools icon > Setup> Account Access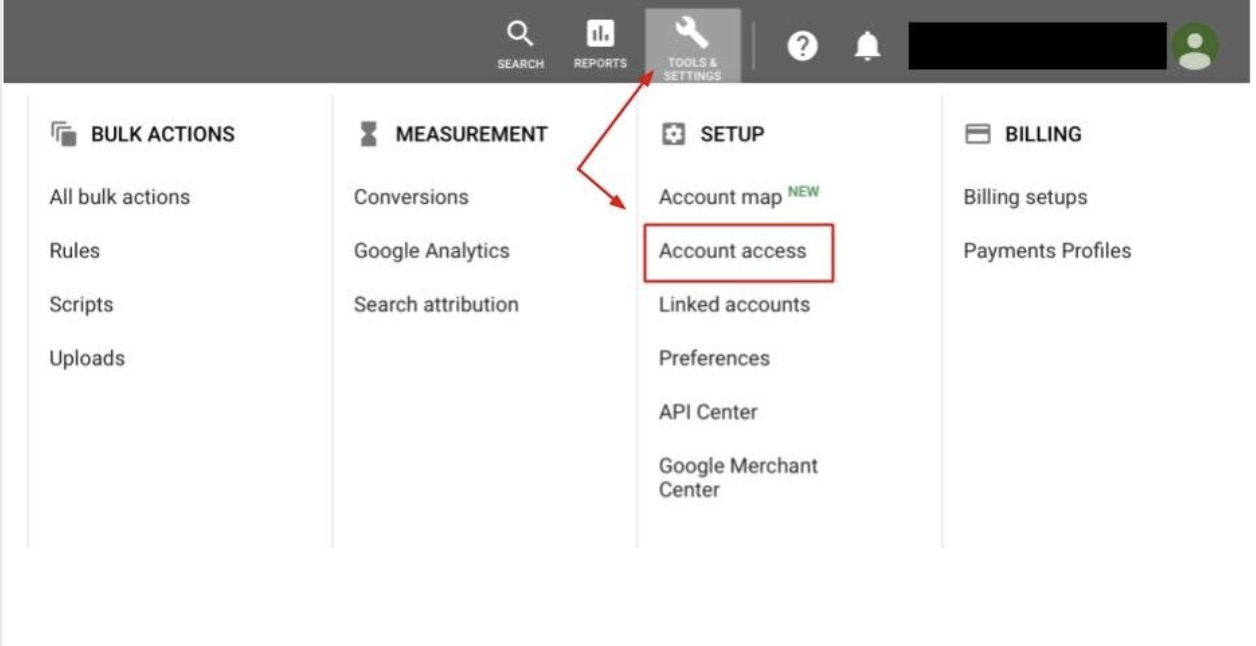 Add the email address attached to your Google My Business account (if not already in account).
From the "Account Access" screen, click on the blue "+" icon and follow the prompts to add the email address as an "Admin" user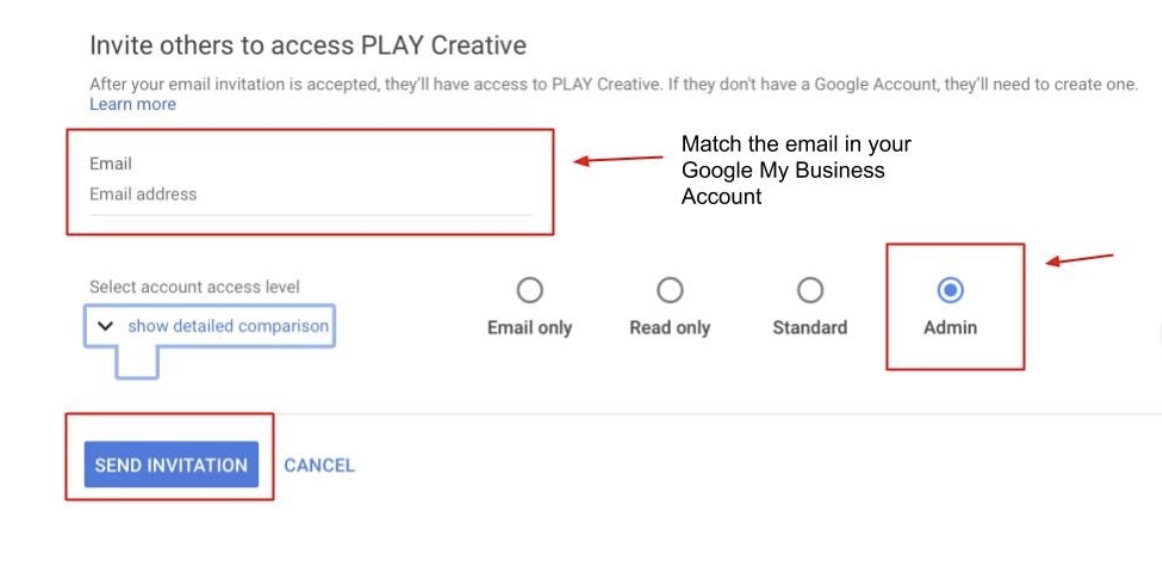 Congratulations! Now that you have successfully connected your Google My Business account to Google Ads, you are able to create a location extension. To do so, sign into your Google Ads account and follow the steps below: 
Click on Ads & Extensions.


Click on the blue "+" sign.

Then click on Location Extensions.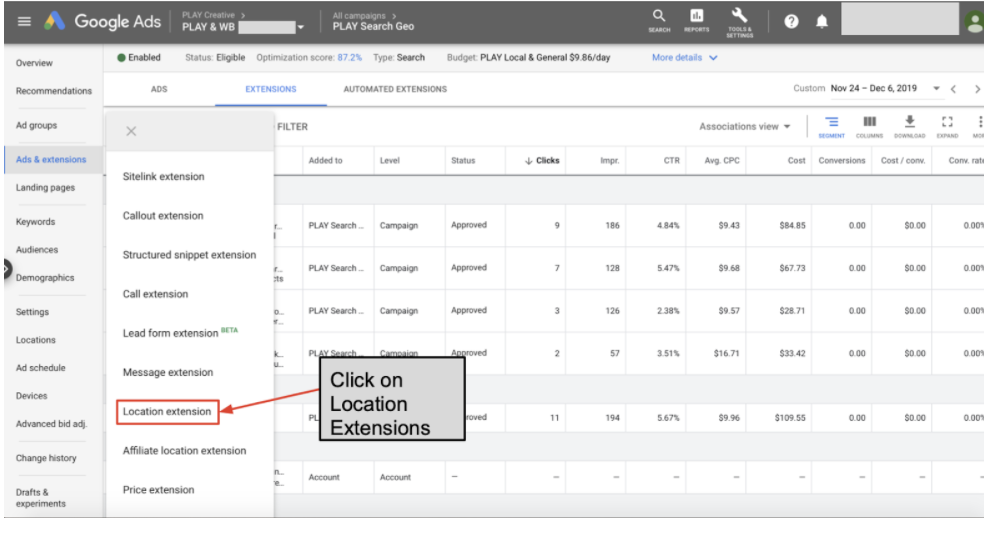 Finally, select your location and save your work. After that, you will be able to see your location extension at the bottom of your ad.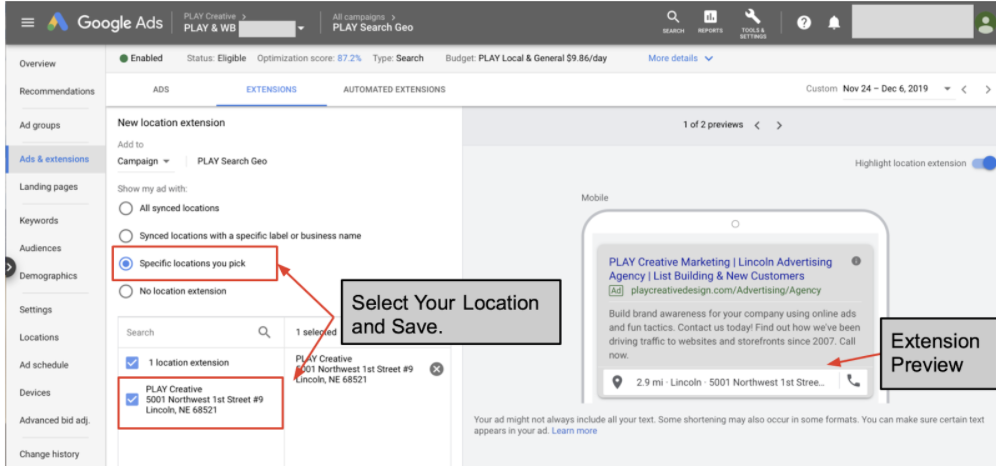 Understanding how to connect Google My Business to your Google ads account is an essential part of the global marketing process. The more visible your brand and your company, the better results you will achieve.
Google Trick #2: Exclude Your Competitors on Google
I know this goes against most people's primal instincts and is probably highly controversial, but trust me when I say bidding on your competitor's name is a waste of money, 95% of the time.  The only way I would recommend this is if you have 100% Search impression share for all available, low funnel, local terms like "plumbing services near me" and you aren't spending your full budget. I have managed over 50 Google Ads accounts and I can tell you from personal experience that there is little to no benefit to spending your budget on competitor's keywords for 3 main reasons.
Quality score has a huge impact on your ad position (how high your ad appears on page 1 of Google) and how often your ad appears in general.
Quality score is based on ad relevance, expected click-through rate, and landing page experience. When you bid on a competitor's keyword your ad is not related to their search (unless you put the competitor's name in your ad which could get you in serious trouble with Google and the law) therefore, your ad will receive a low "relevance score" which negatively impacts your quality score. The expected click-through rate will most likely be very low since people were looking for a specific business (your competitor) when your ad popped up, making them less likely to click on it.
If a person does click on the ad, the landing page experience will be poor since the user was looking for a specific competitor and didn't land on their page. Most users will quickly realize they're on the wrong page and will immediately leave. All of these experiences lead to a low-quality score, which equates to high click costs that are unlikely to become leads.
Unless you have a lot of money to spend on Google Ads ($5,000 or more per month) and aren't concerned with ROI (Return on Investment), the cost of purchasing a competitor's keywords is not worth the risk of spending your entire budget on low-converting clicks.
Here's an example:                                                                                                                
Let's say there's a plumbing company named "Uncloggit Plumbing" and they want to bid on their competitor's name "Ed's Plumbing". They could expect to spend at least 10 times the cost per click in comparison to what Ed's Plumbing would pay. If the keyword "Ed's Plumbing" costs competitors $10/ click, then it probably costs Ed's Plumbing around $0.60 cents per click. Why? Because Ed's Plumbing's quality score for that term is going to be extremely high (between an 8/10 and 10/10), while their competitor's quality score for that term will be more like a 1/10. This not only hurts the account, but it hurts Uncloggit Plumbing's pocketbook too. 
When people click on an ad expecting to go to one page (like Ed's Plumbing), and they end up on a different one (like Uncloggit Plumbing), they are usually confused and frustrated by the experience, causing them to leave the site immediately. This sends a signal to Google that the landing page leads to a poor user experience. Poor landing page experiences can hurt your entire account, negatively impact your SEO, and will eat away at your ad spend budget with little to no return.
Now that we have background information about why you should exclude your competitors, I want to show you HOW to do so with the following steps: 
Search in Google Maps for competitors in your area using a term like "plumbing companies in Lincoln, NE". Use the results to start building a list of competitors.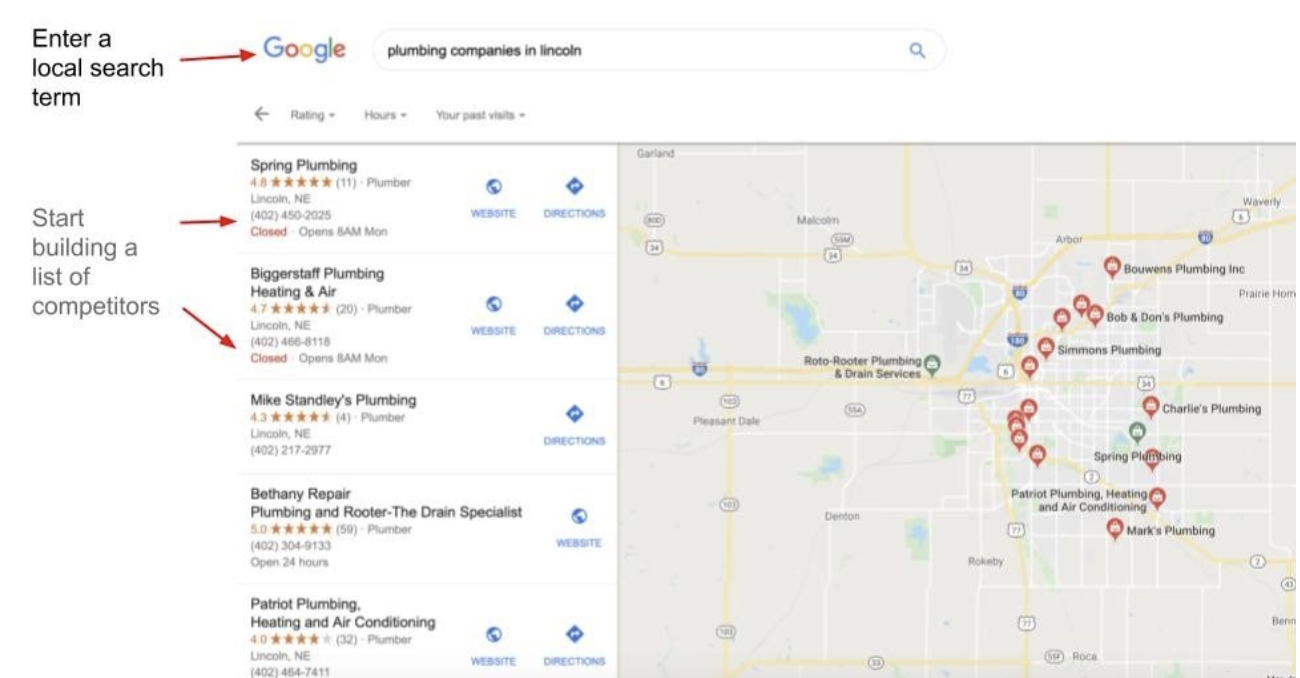 Sign in to your Google Ads Account and then select your campaign from the sidebar.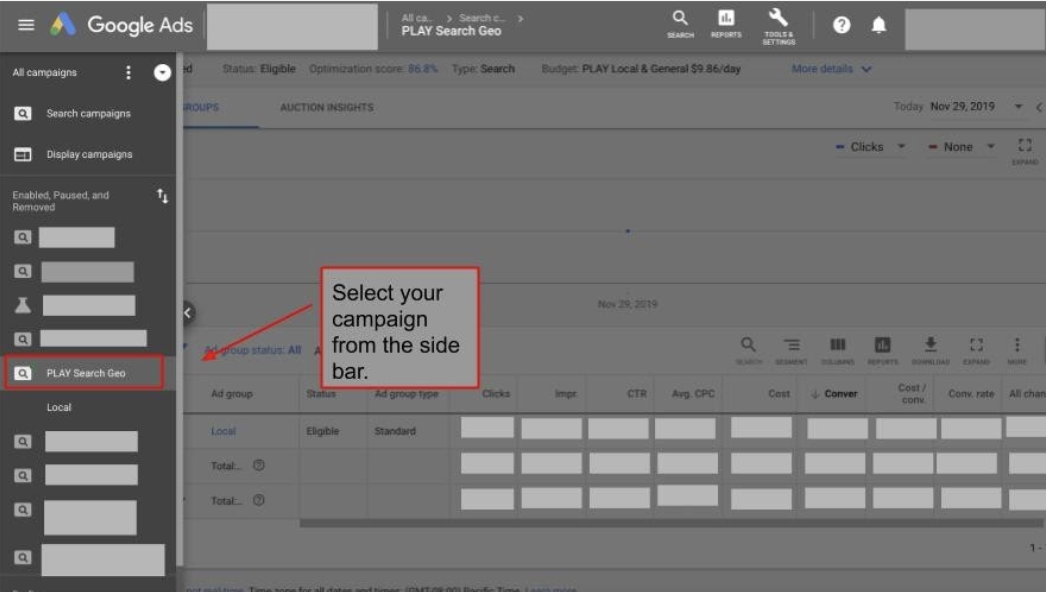 Navigate to the keywords tab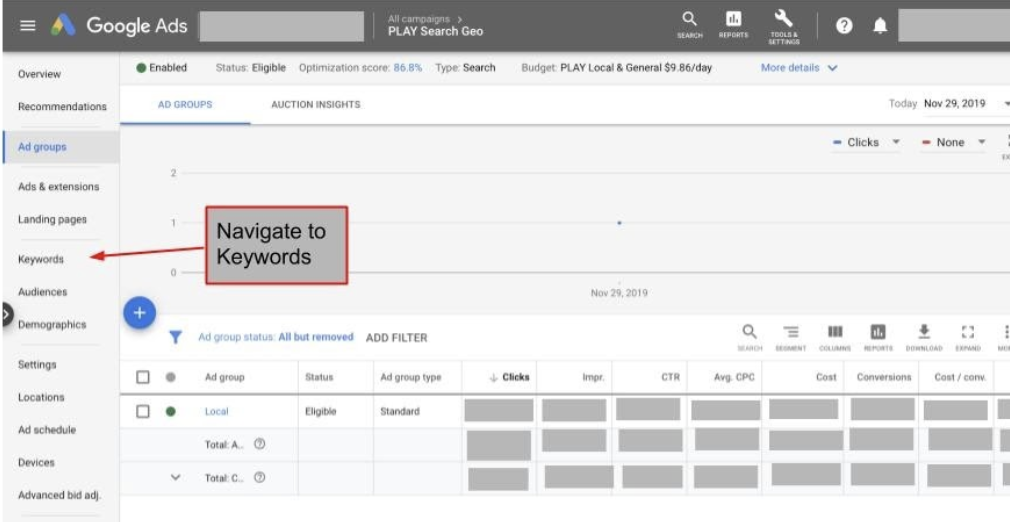 Navigate to negative keywords

From the "Negative Keywords" screen, click on the blue "+" icon and then enter the unique portion of your competitors' names and save when done.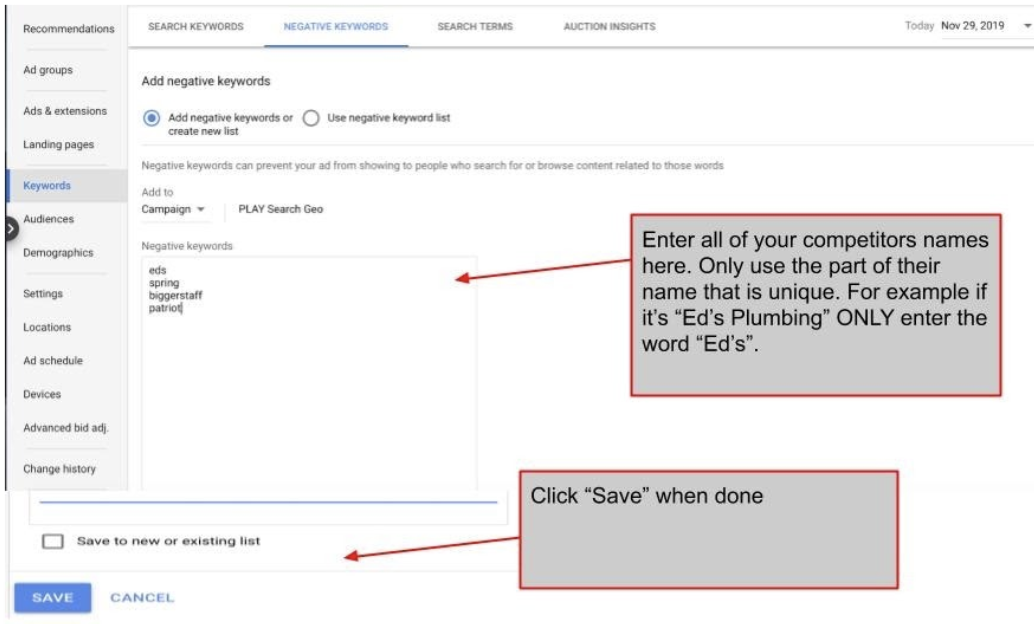 For all of the reasons listed above, it's best to exclude competitors from your Google Ads Account (especially if you own a local business). Instead, focus your marketing dollars on finding consumers that are looking for what your company has to offer. 
Google Trick #3: Exclude Your Company
This is especially important if you are working with a limited budget. If you already rank for your own name organically (without paying), then you shouldn't waste precious clicks on competing for your own name.
Of course, every situation is unique, but for the most part, by excluding your own name, you will avoid paying for phone calls from your current customers.
To exclude your own name, follow the same steps listed above when excluding your competitors' names as a negative keyword.
Want to learn more about online marketing and advertising? Schedule a meeting today!