PPC Agency Tips: Benefits of Case Studies & Reporting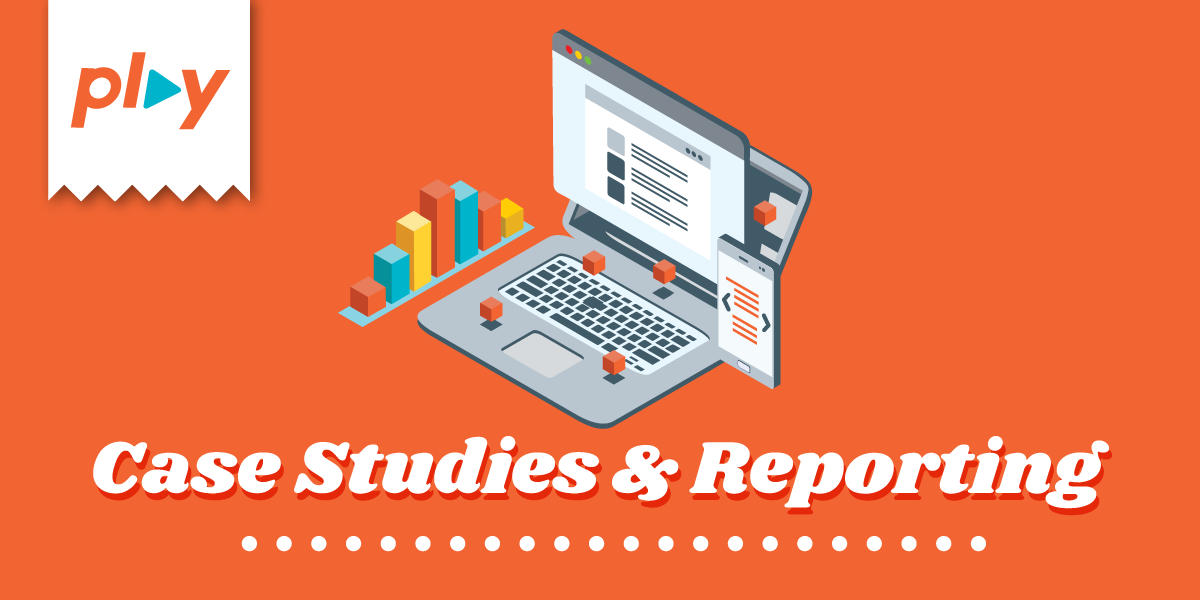 It is no secret that as a PPC agency, we love case studies and reporting. Both are valuable tools that reveal the process behind a strong campaign. Not only that, they provide irreplaceable data that can then be presented to clients and potential customers looking to advertise online.
Ad Agency Tips in Lincoln, NE
What is a Case Study?
Here at PLAY, we love using case studies as a way to track the success of our campaigns. Our case studies outline the problem as identified by speaking with a client, the solution, and the outcome. 
Case studies are also a collection of the most important aspects of an online advertising campaign. They do a deep dive into our reasoning, why we choose the particular platforms we do, the messaging behind successful campaigns, and give readers a glance at the final product. Because a crucial piece of digital marketing is audience research, it's also important we include a general outline of who we are targeting. The right audience can make or break a campaign. Case studies remind us and our clients of the why and how behind advertising.
Data-drive Proof
So for example, our client Unite Private Networks wanted to increase brand awareness and gain more leads using online ads. Our solution was to run targeted, strategically designed Google Display ads for them. Over the course of the campaign, these ads generated 1,194.66 conversions at a low cost per conversion of $34.44. Additionally, the ads gained 2.23M impressions and 23,314 clicks. Given the competition in the industry, and the conversion rate average of 3.71% in that industry, we were thrilled by these high numbers – the campaign gaining an overall conversion rate of 5.12%.
While we look at our campaigns on a daily, weekly, and monthly basis, putting together a case study allows us to see the entire scope of a campaign from start to finish. Not only that, but it also helps our PPC agency make decisions about future campaigns and grants us insight into what we can mimic and what might need tweaking.
Strategy Matters
While the platforms we use, Facebook, Google, Bing, etc, may stay the same, because our clients are so varied, so too is our approach. Our ad strategists can look back at past case studies and make educated decisions from there. 
Plus, case studies are a fantastic, quick glance at who we are as a company. For that reason, they are great tools for approaching and pitching to potential clients. It is not enough to simply say "trust us" to businesses. Hard data is really the ultimate selling point. 
As Changeworks puts it, "The most significant benefit of case studies is that they enable a holistic review. Unlike standalone research techniques which give more of a snapshot, eg surveys, a case study offers the opportunity for a researcher to use a range of tools on one subject."
When finishing a campaign, we look forward to putting together a case study that gives a true overview of our shared successes with the client. As an agency, primarily a Google and Facebook marketing agency, we find it deeply rewarding to be able to say look at what we built through collaboration, together.
Why Reporting Matters
Without the help of reporting, our clients would not be able to see the positive outcomes of their online advertising campaigns. In addition to the reports that we generate and send to our clients on a monthly basis, we also have internal reporting on a daily, weekly, and quarterly basis. As you can probably guess, we love data. Having a mountain of data on our side means that we can point to specific figures when making strategic decisions.
Every Piece in Place
Think of marketing reports as a finished dish perfectly plated by a professional chef. Each individual ingredient is married together in order to create one final product. In cooking, that might be a vegetable, a protein, and spices. But in advertising, it's audience research, campaign set up, ad development, and ad monitoring. Every step of the marketing process is an integral part of a marketing report. 
Not only is it rewarding to see our team of PPC agency experts work in unison to build something successfully but it's especially rewarding to discuss the conversions and other wins laid out in a report during a client meeting. 
As CedCommerce puts it, Reporting is important for sales and marketing because it records your progress and helps you analyze it by providing project details over different time periods."
Wrapping Up
Having case studies and reports gives our Lincoln ad agency a massive backlog of data to reference when meeting with new clients and when discussing ways to scale or change online campaigns. 
Have questions about your company's online marketing or want to get started with online ads? Reach out to us below!