What Does Success Mean in the World of Advertising?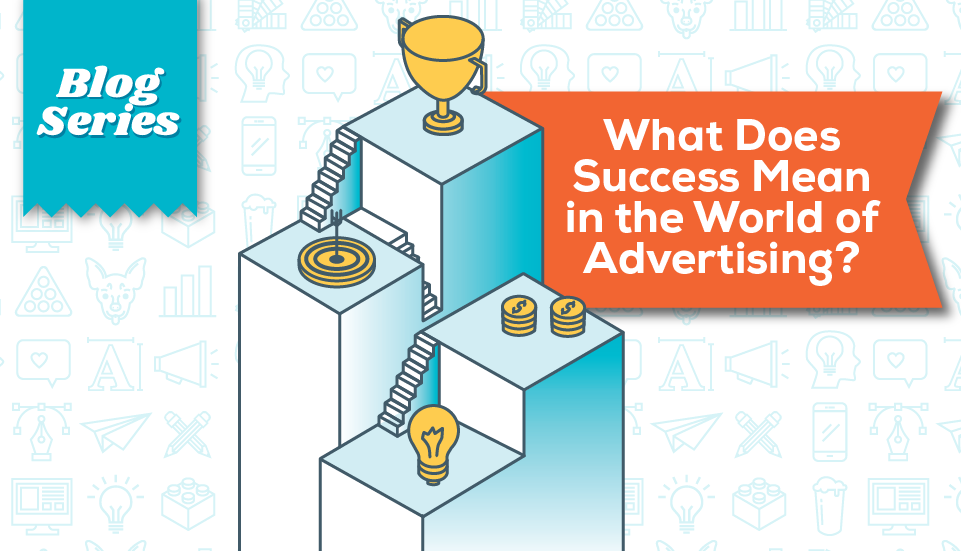 Tips For Better Strategies
When it comes to creating and launching ad campaigns, there are many different ways to measure success. And the meaning of success can change based on client goals and the capabilities of the platforms where the ads are running. While overall, sales and leads are typically the main markers of "success," there are plenty of other factors that tell our ad agency experts what is working and what needs to be changed.
Impressions and CTR
Beyond leads or sales, a few key hallmarks of a successful ad campaign are impressions and overall click-through rates (CTR). 
Impressions are the number of times an ad appears in the feed of a Facebook page,  the number of times a Google Display ad pops up on a website, etc. Tracking these metrics gives us further insight as to how much brand awareness the ads are gaining and if that number is solid in comparison to the amount the account is spending. A high number of impressions is a massive marker for success, especially for campaigns that are singularly focused on gaining name recognition in certain markets and geographical locations. 
The Digital Surgeons blog says, "Continuing to drive impressions will be a key to brand success. Increased impressions will lead to increased engagement and community size along with all the other metrics…"
In addition to impressions, our advertising agency also watches ad CTR very closely. A good or average CTR can vary between platforms. For example, we like to see a CTR of at least 0.40% on Google Display. This metric is the number of times someone clicks divided by the number of impressions an ad received. High CTR rates are essential because they help to calculate how much your ads cost per click and how much engagement an ad received over a certain period of time. 
If CTRs on ads are low and we aren't seeing great impressions, leads, or sales, that's when we typically like to reevaluate the ad art, copy, and targeting on an ad. 
Our client, Magnolia Window & Door Company, began their online journey with us in the hopes of gaining more brand awareness. In just the first five months of their Google Ads campaign, they gained 451k impressions and a low cost per click of $0.38. By focusing on these metrics, the client was able to get more exposure in the areas they service.
Collaboration
As you continue to expand upon your online advertising, don't be afraid to grow and change your strategy. A large part of what we consider to be a success in advertising is collaboration and, going even further, education. We love collaborating with our clients and helping to educate them on who their target audiences are, how to speak to that audience, and what the best strategies are to create better online campaigns. 
Our ultimate goal is to make clients feel confident when creating yearly marketing plans and when speaking with their team about what strategies need to be implemented. Our owner and CEO, James, talks a little bit more about success and "failure" in the below video!
Wrapping Up 
As you continue to expand upon your established audience, don't be afraid to grow and change with them. Advertising and marketing are in constant flux, so adapting to what your audience wants and what they value is key. 
We have over 15+ years of experience in the marketing industry and have seen how important it is to keep all of these aspects of advertising in mind in order to grow accounts and create stronger bonds between teams.
Keep getting to know your audience on a deeper level, and you will set up your company for online success.