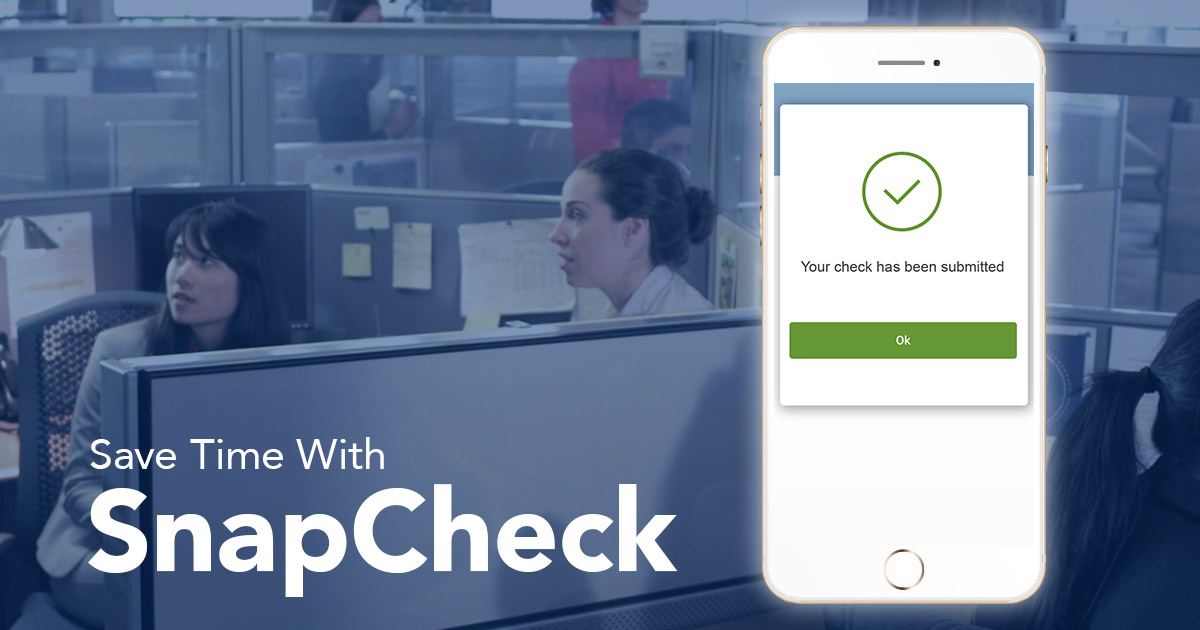 The Huge, Hidden Value in Onboarding Videos
It's no secret that video is one of the best ways to engage people. That includes your prospects, new customers or loyal, long-time clients. Plenty of evidence supports the notion that onboarding new customers is one of the most effective ways to engage them, create a strong first impression and build trust.
But why?
When you gain a new customer, you've already cleared a major hurdle by bringing them on board. Congratulations! You've entered a honeymoon period of sorts. Now, they're waiting for you to set the tone, whether they know it or not. Most of today's consumers actually expect some kind of onboarding content, whether that's an email, a piece of direct mail, a phone call or even just a simple canned confirmation email. It's the new normal.
Striking While The Iron's Hot
One study from Experian found that welcome emails sent to new customers yield 400% better open rates and 500% better click through rates than standard emails. People open emails that they're expecting—it's truly that simple.
Another study from video production company Wistia found that emails with video (or links to videos) received over 300% more clicks than identical emails without video. So you know the onboarding period is a great time to engage members with welcome messaging, and you know video yields some of the highest engagement. Still, you've got to walk a fine line to leverage these built-in advantages.
Keep the Welcome Warm
If you can avoid the temptation to cram a hard upsell or cross sell into your onboarding videos, even better. Remember, new customer onboarding is your opportunity to set the tone. It's your opportunity to reinforce the idea that they made the right decision in giving you their business. Think about how you would feel if you became a new customer and you were immediately inundated with ads and pushy offers in a "welcome" email. You wouldn't feel very welcomed at all.
Onboarding videos take that "welcome" a step further by showing new members that you're proactively giving them resources with the sole purpose of helping them have a better customer experience. You're providing value from the get-go. Having a wide range of tightly focused onboarding videos helps make it even more beneficial and personal by showing members that you can fill their specific needs. There aren't many better opportunities to build trust as a business.
Onboarding in Action
When Credit Union of America wanted a series of onboarding videos to showcase the benefits of their mobile banking app, we created a different video for each feature instead of one bland catchall video. Each video has its own unique and compelling storyline to make them resonate with new members and shows how they might use it in their own lives. It's all about you, the member, not the business.
Since the content was both valuable and interesting, it worked well in the credit union's advertising. They were so happy with the final product that it turned into a small campaign of its own, promoted through social media ads and email marketing. Great onboarding content—when done well—will provide lots of extra mileage in your marketing.
Notice how the video is positioned as if to say "look at all these great features you may not have even know about!" instead of "give us more money!" Trust is earned by companies among today's consumer, not given. Making that effort to build trust early in the business-customer relationship makes a world of different and says a lot about your brand.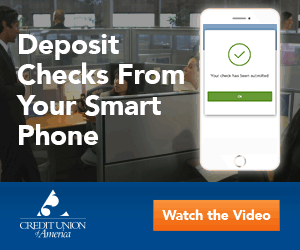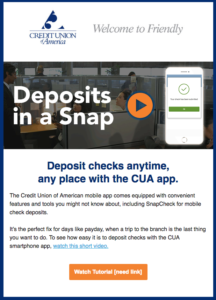 Interested in onboarding videos for your new customers? Contact us through the form below to start a conversation!