Digital Ad Creative + Management
Overview

Every month, we work with Certified Piedmontese in order to generate 5-6 themes that will represent new advertisements for that month. We marry custom graphics and copy with daily online management in order to push positive results for the client. A fun, striking image is everything and we love creating unique ads on a regular basis, however, the real measure of success comes in the form of cost and click through rates. Sometimes, the ads we think will generate the most sales are the ones that generate the least. That is why we test and test until we find "winning" ads that we can continue to produce. Marketing with CP is all about custom creative and ad rotation.
Marketing Strategy

Advertising on Facebook and Instagram is a fantastic way to stay connected with CP's loyal customers and a great method for marketing to those interested in companies like CP, but who haven't made a purchase just yet. One of the main benefits of creating new ads each month is the ability to rotate. Rotating ads on a semi-regular basis helps to minimize ad fatigue and allows us to present something fresh to CP's target audience.
Strategy
Custom Graphic Design + Content
Facebook & Instagram advertising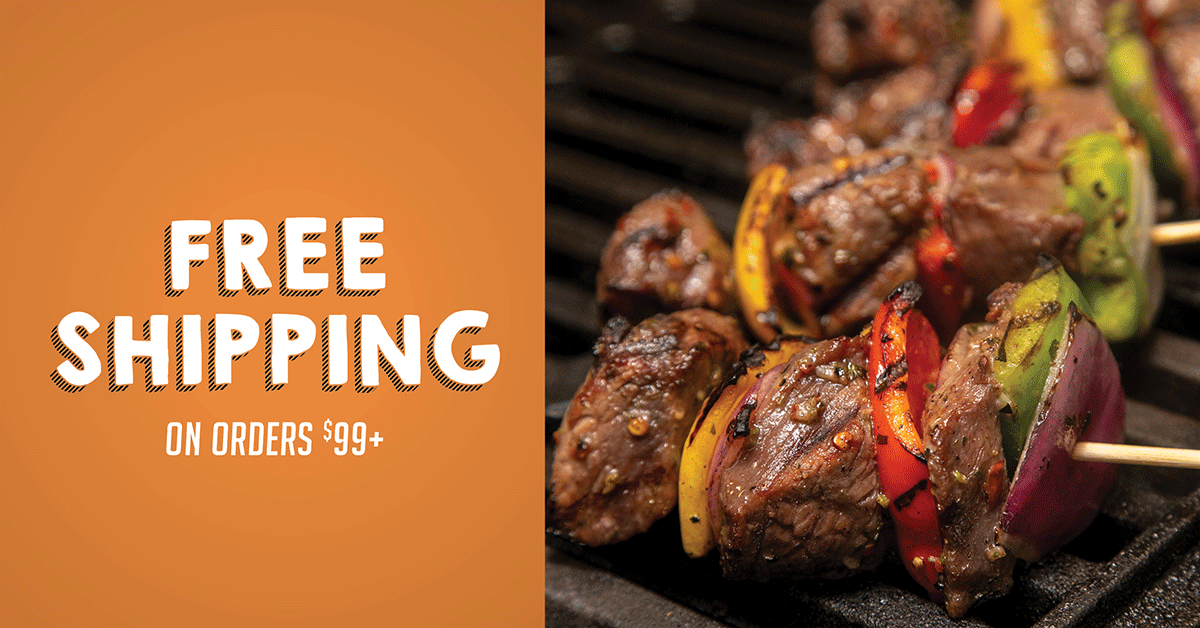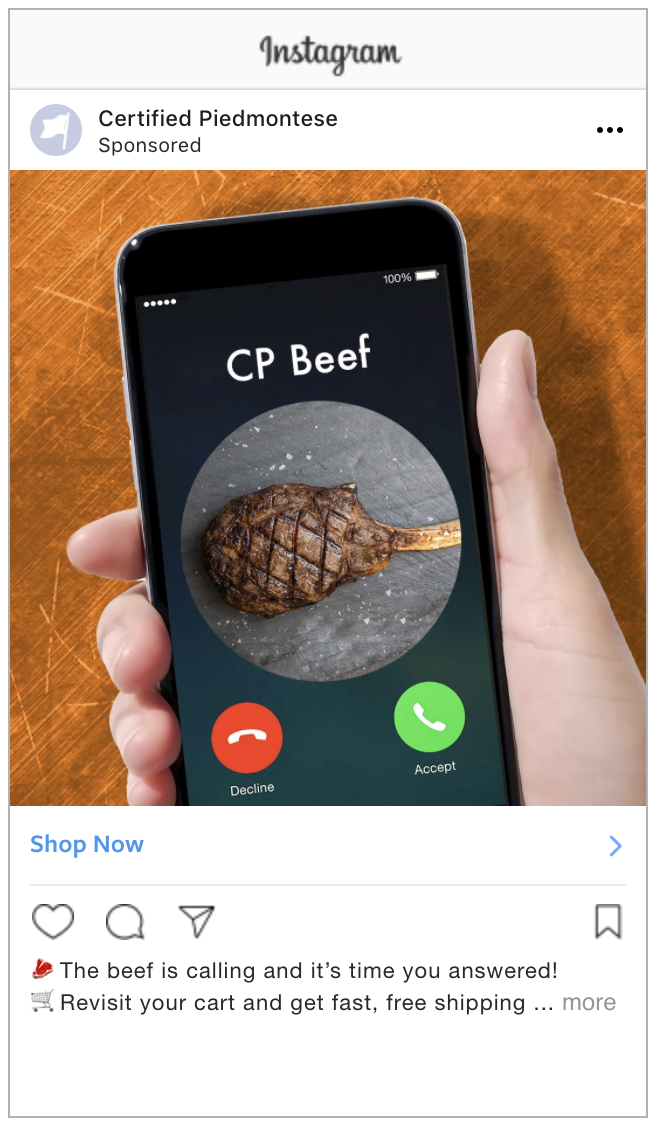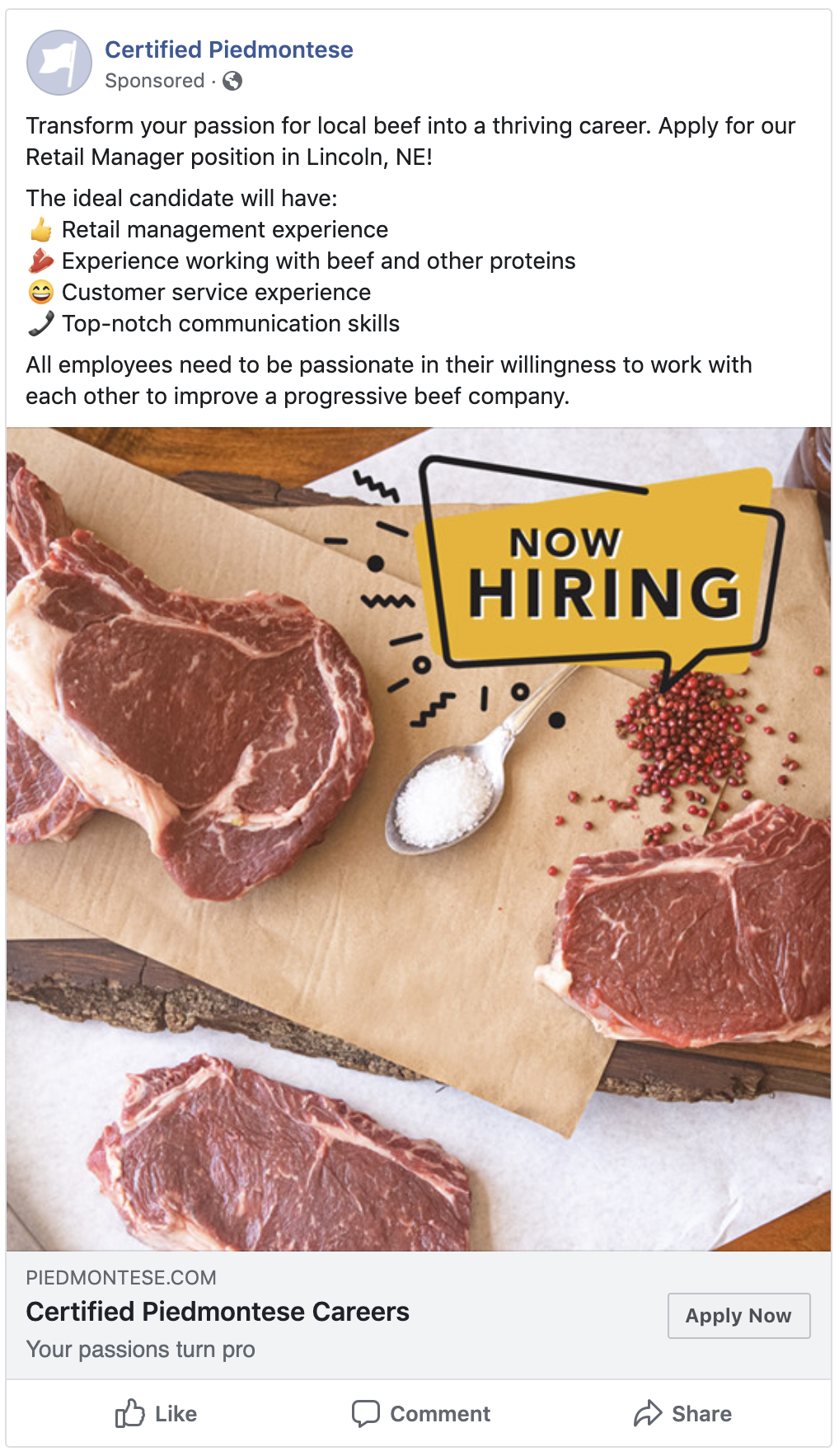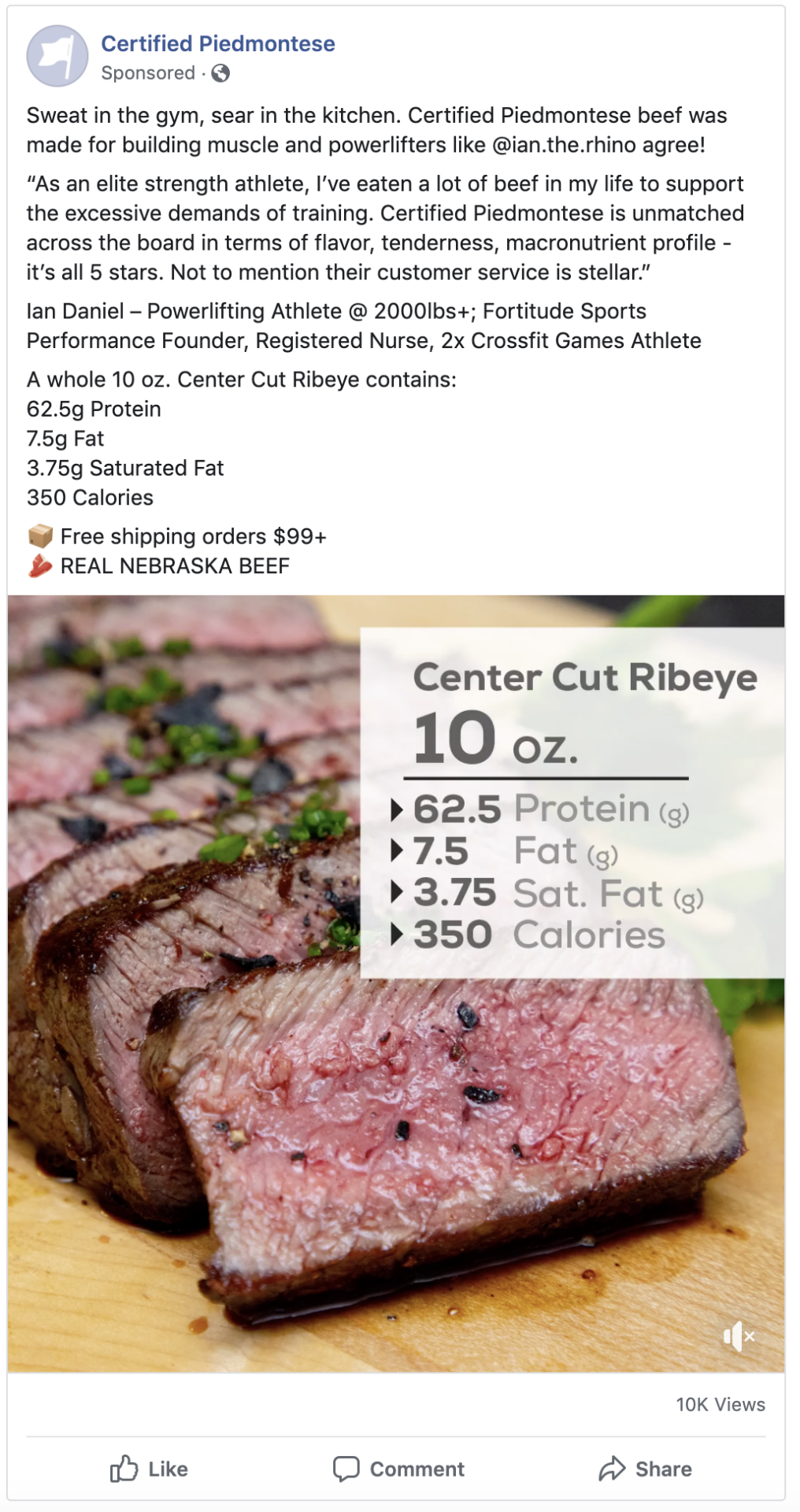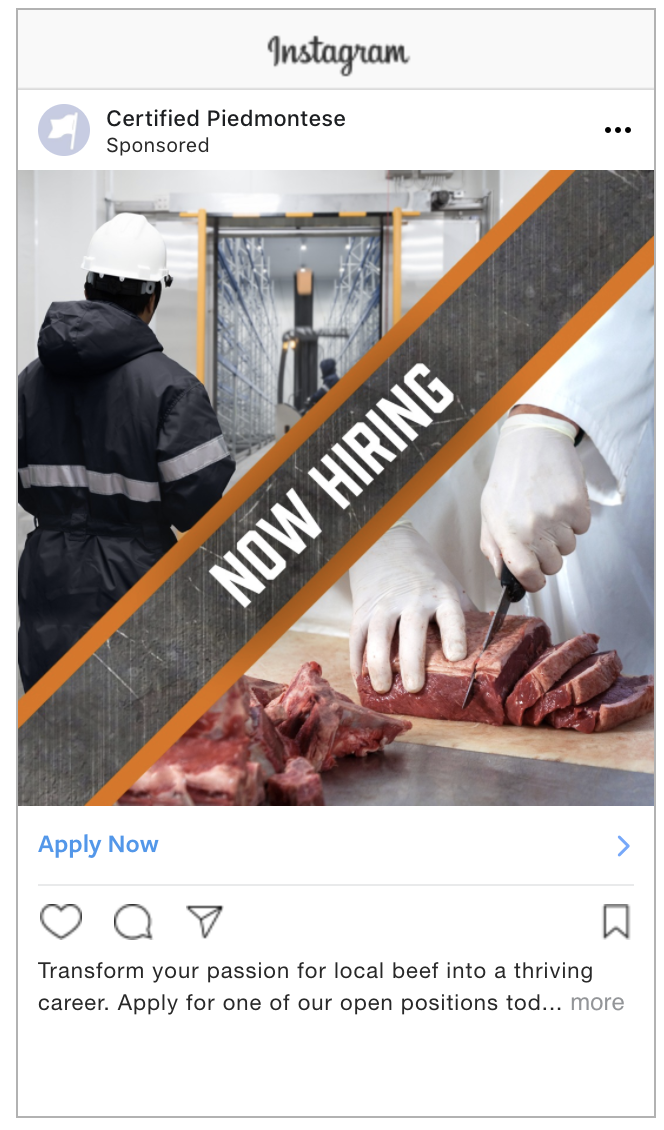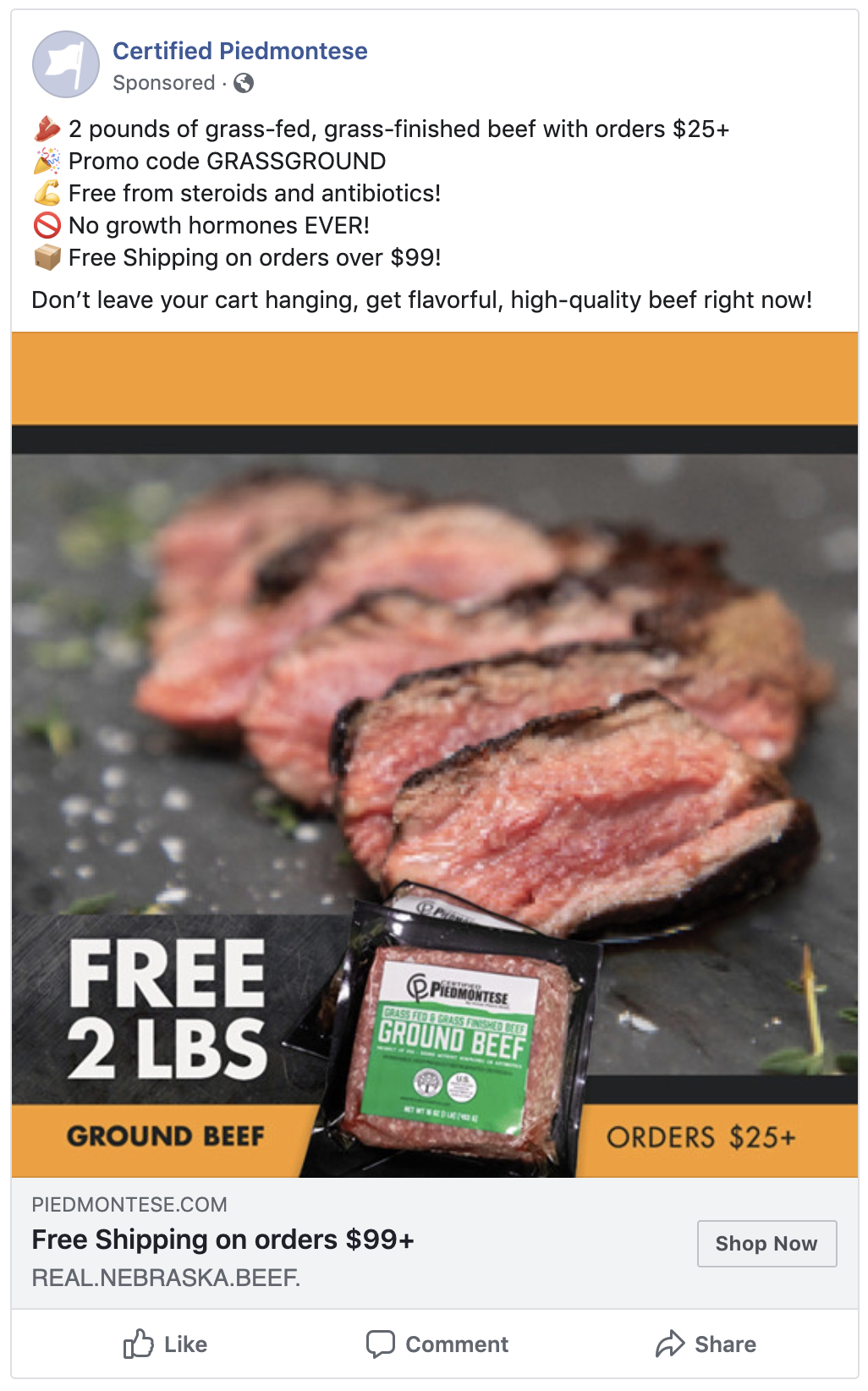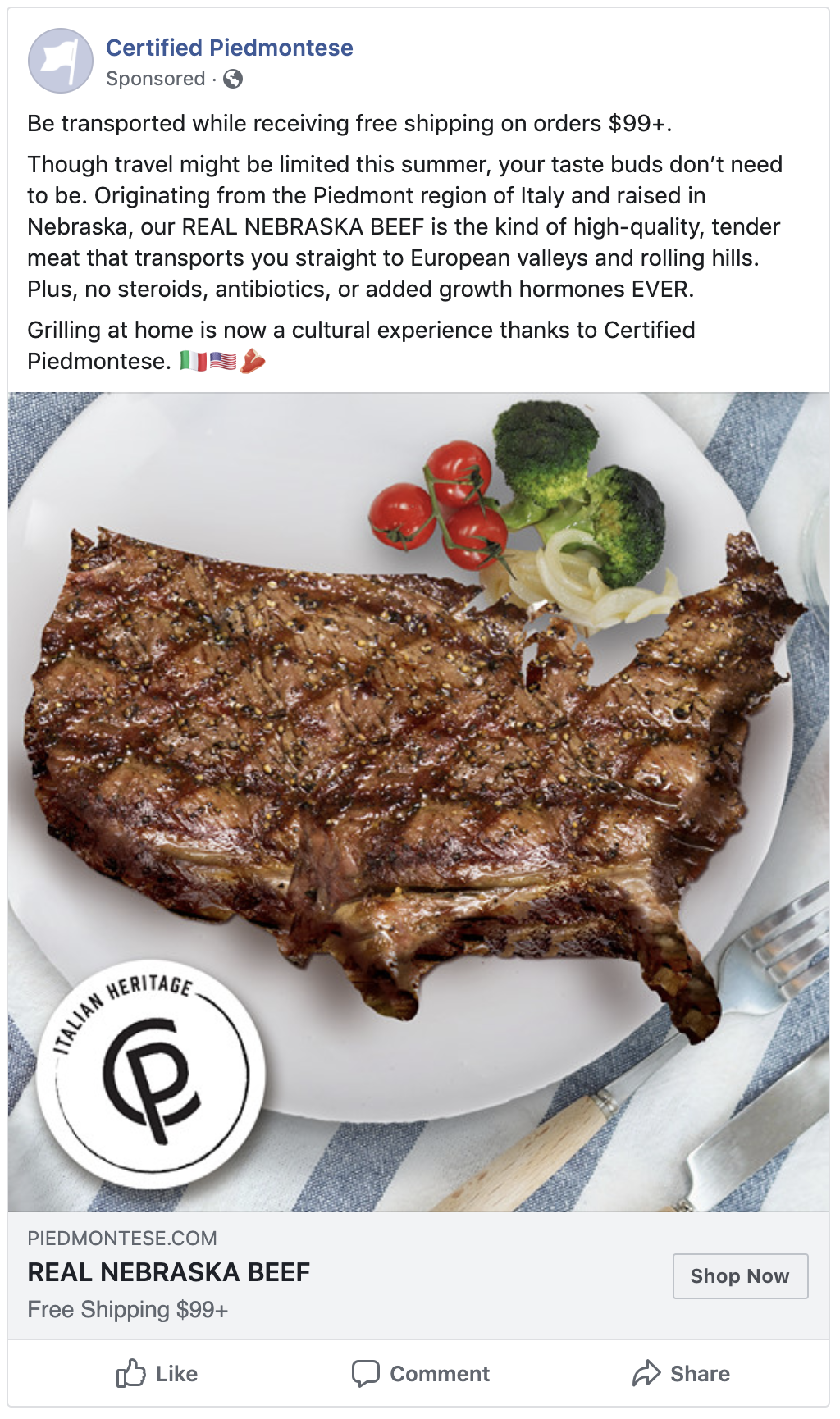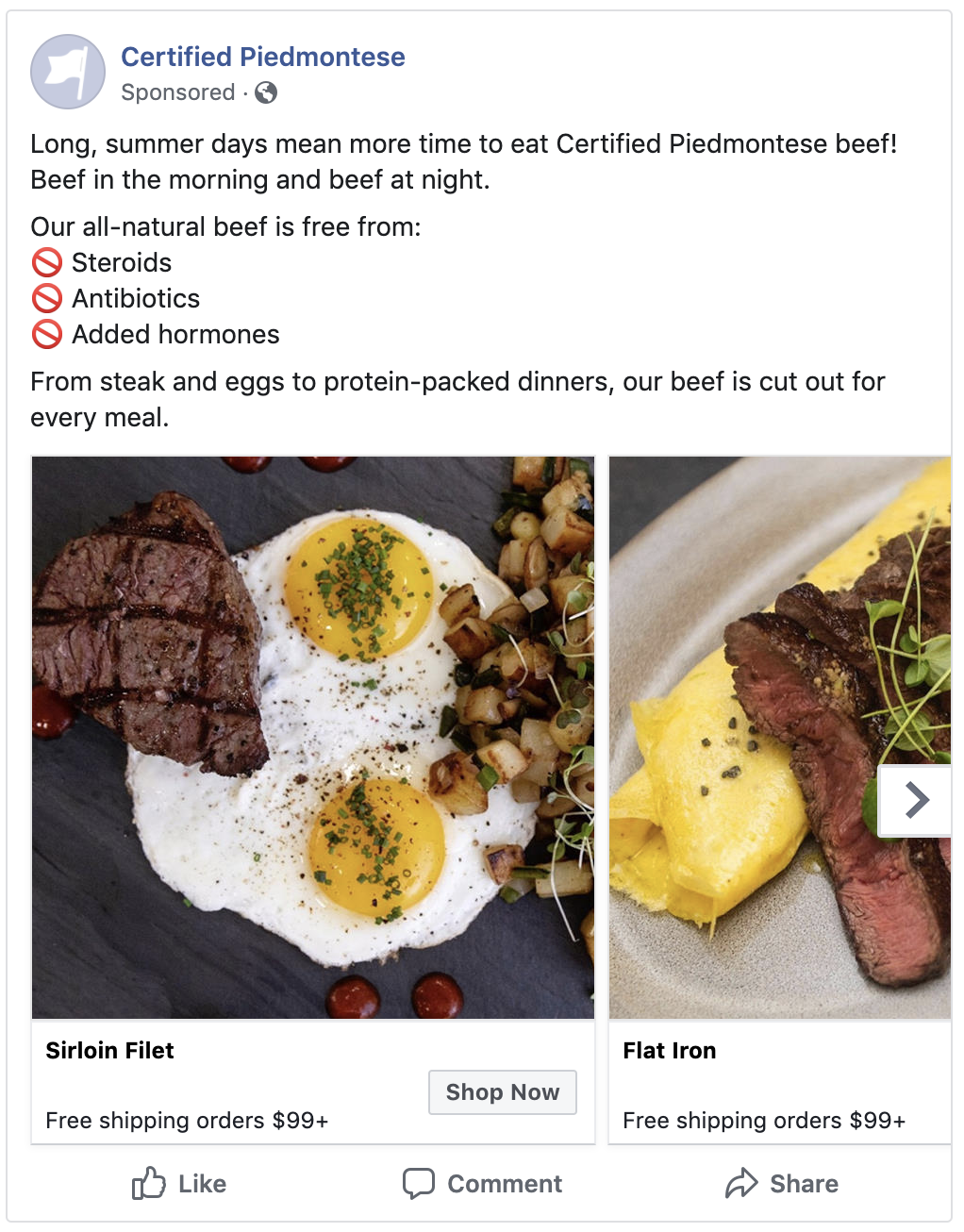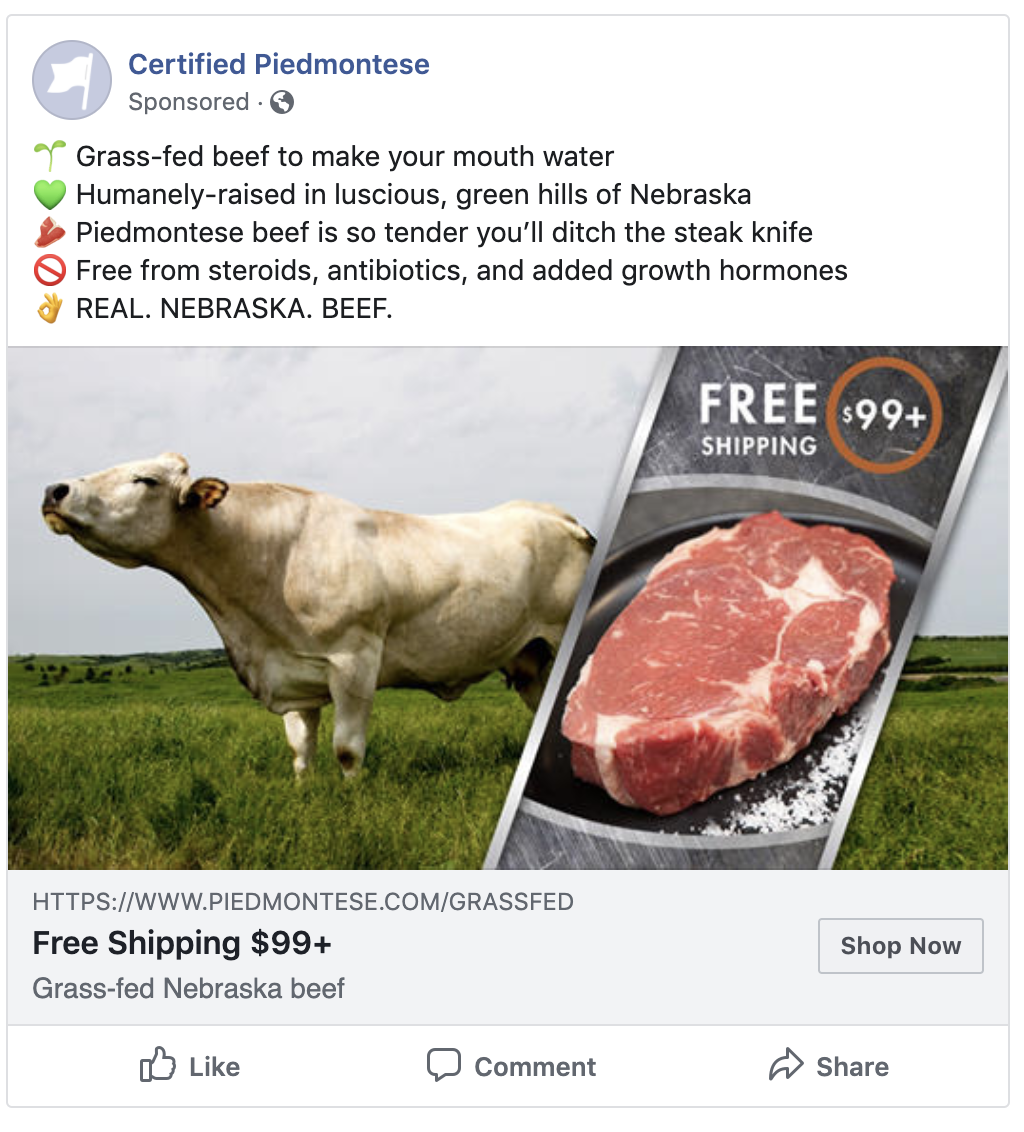 Marketing Results

We're proud of our ongoing relationship with Certified Piedmontese and the results we have produced for them. Take a look at one of our most recent case studies here!
We offer robust reporting. All our reports track impressions, click-through rates, audiences we are targeting, notes from our team on performance and changes we plan for, conversion costs, and top-performing ads. Below are some screenshots of what you can expect to see in our reports.
Top Performing Ads – Noted every month in our reports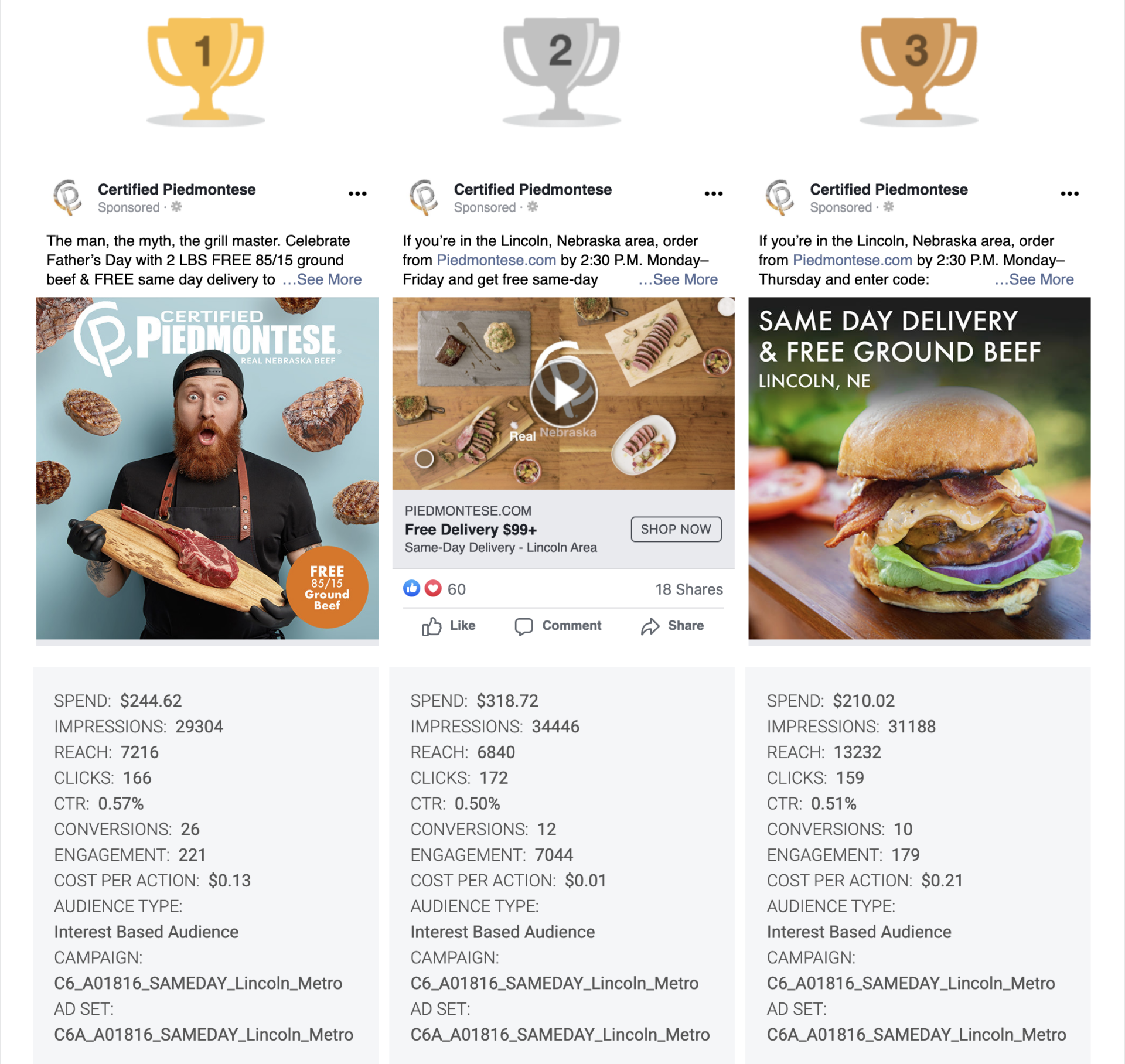 Overall Snapshot of the Account Health

Graphs Showing Daily Activity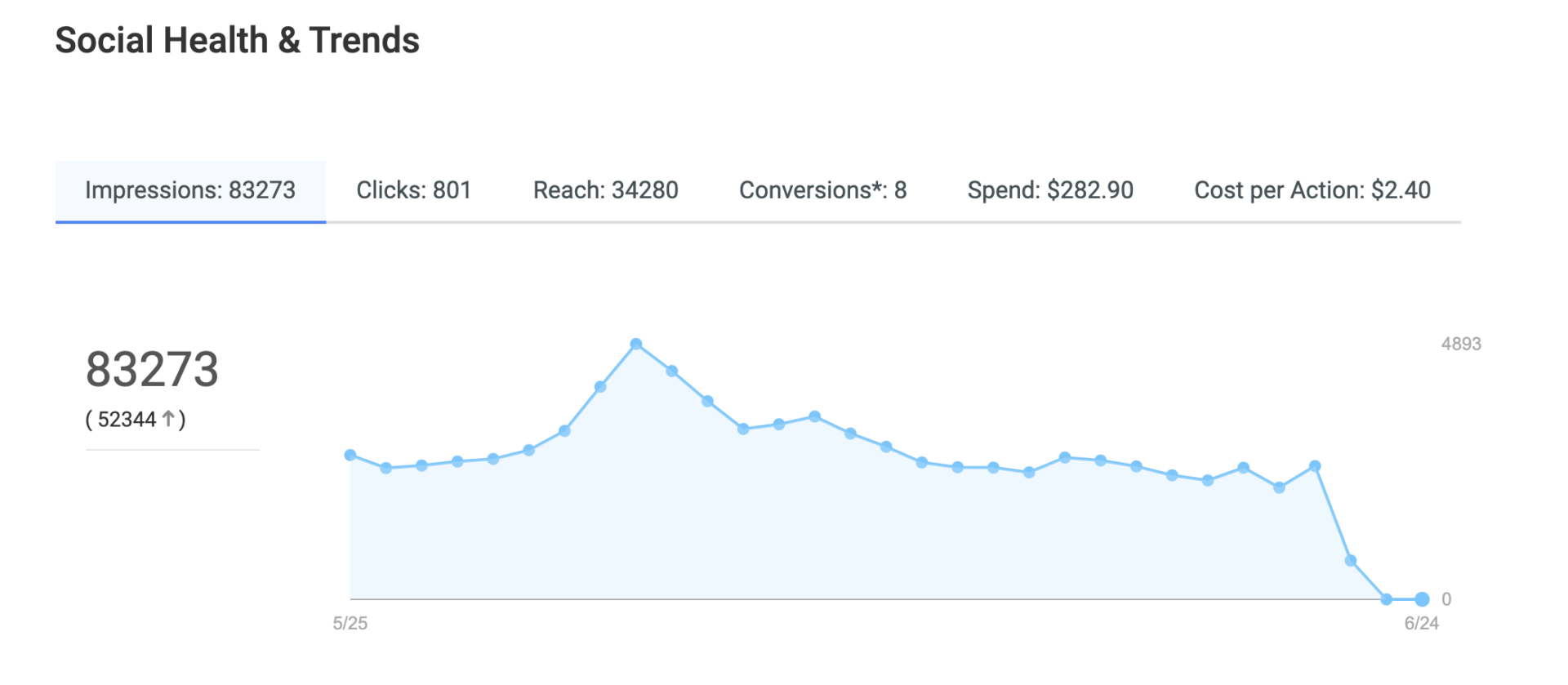 Audience Breakdowns