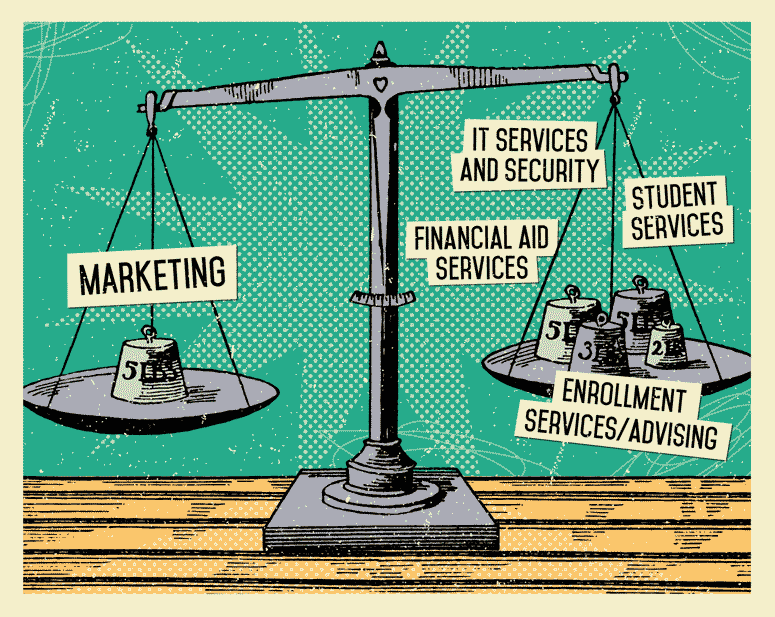 How Colleges Can Increase ROI by Outsourcing Creative
Higher education institutions face a dangerous intersection of shrinking budgets and growing student expectations. When you combine this with the specter of trillions in student debt looming over the country, many colleges feel like they're barreling toward a high-speed collision at this intersection.
A budget squeeze is happening at schools across the nation, forcing many to reevaluate the most profitable uses of their resources. Budgets can be stretched and shifted, but there are a handful of tasks that all schools need to be equipped for, no matter what. They include:
Marketing

Enrollment services/advising

Financial aid services

Student services

IT services and security
If marketing stood out to you in this list of things as the one thing that's not like the others, you're ahead of the game. Here's why.
A New School Approach to an Old School Problem

A school's marketing efforts are essentially its only in-house operation with a traceable return on investment. That's exactly why colleges can't afford to compromise on the quality of their marketing materials. They impact every facet of a school, including the most important one: enrollment.
The most innovative schools have recognized the need for cost-effective marketing help and are turning to creative new alternatives. One of the most successful new avenues for schools is reexamining how they approach relationships with entities that they outsource work to, like marketing and design firms.
The schools finding success with this approach have begun trying to closely align with vendors, almost as if the vendors are a bona fide member of the school's in-house team. These schools are taking steps to create a more inclusive relationship with their vendors in order to create a stronger product.

How the Early Adapters Are Finding Success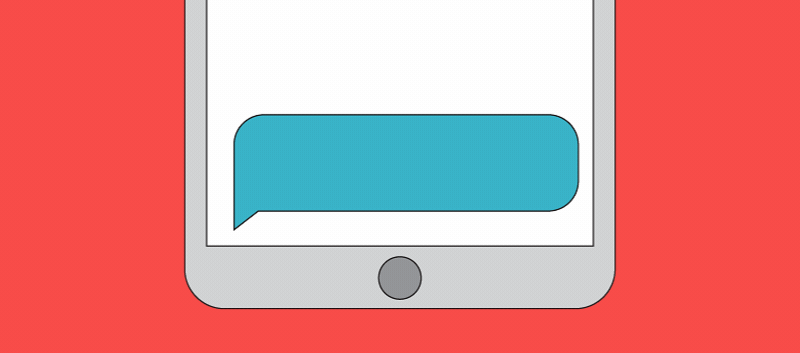 Take Blackboard, the higher education software giant, who recently took on an aligned relationship with a university grad program and increased inquiries by a staggering 20% in one year. By forming partnerships in which vendors are treated like an extension of their team (rather than hiring new staff) the school claims to have saved up to a year's worth of employee training costs and untold amounts of money.
Another great example of this approach comes from Georgia State Universtiy, who found a creative way to decrease "summer melt." GSU implemented a text message campaign to decrease summer melt in partnership with AdmitHub, an education technology developer. By giving AdmitHub the opportunity to be part of their enrollment team and get an intimate look at the school's needs and capabilities, they co-developed a chat bot software solution that slashed Georgia State's melt rate by nearly a quarter from 2017 to 2018.
It's an accomplishment that wouldn't have been possible by GSU's in-house team on their own, regardless of resources. Similarly, AdmitHub almost certainly wouldn't have been able to develop the product without becoming a fully immersed part of the enrollment services team at GSU. It gave the developers an invaluable look into the behavior of GSU's prospects and the capabilities of their existing staff.
How PLAY Aligns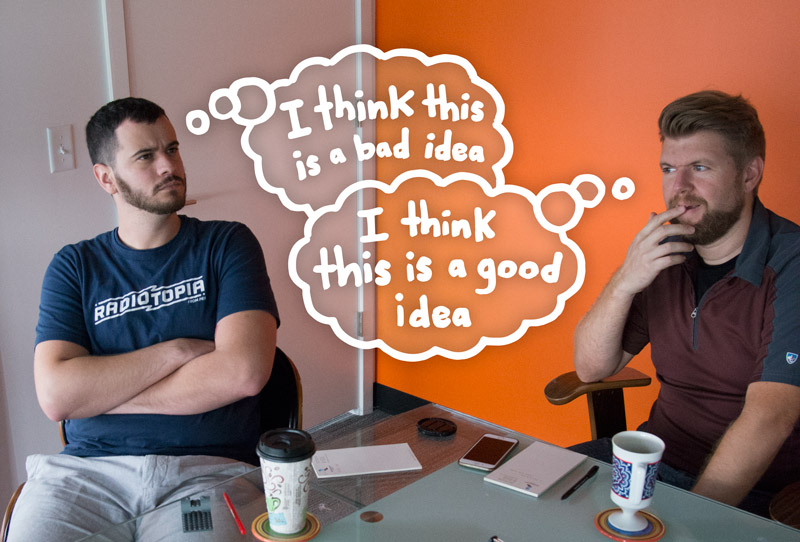 At PLAY Creative, we align with college marketing teams in a similar fashion. Our Creative Consulting service gives marketing departments creative direction, art direction and comprehensive branding plans that help existing staff to scale the creation high-quality marketing materials. We conduct a thorough communications audit, then provide expert creative direction on messaging, photography and design. And it all happens for a fraction of the six-figure cost of hiring new staff with the same level of experience and expertise. These services include:
Creative direction

Media placement strategy and consulting

Viewbook development

Melt kit development

Team consultation and organization

Marketing strategy

Drip campaigns

Email marketing

Direct mail

Content creation

Print and digital ads

Tradeshow display

Billboards

Social media ads

Illustration and animation
It's clear that schools need a cost-effective solution for improving and maintaining their marketing; luckily, schools like Georgia State have created the blueprint.