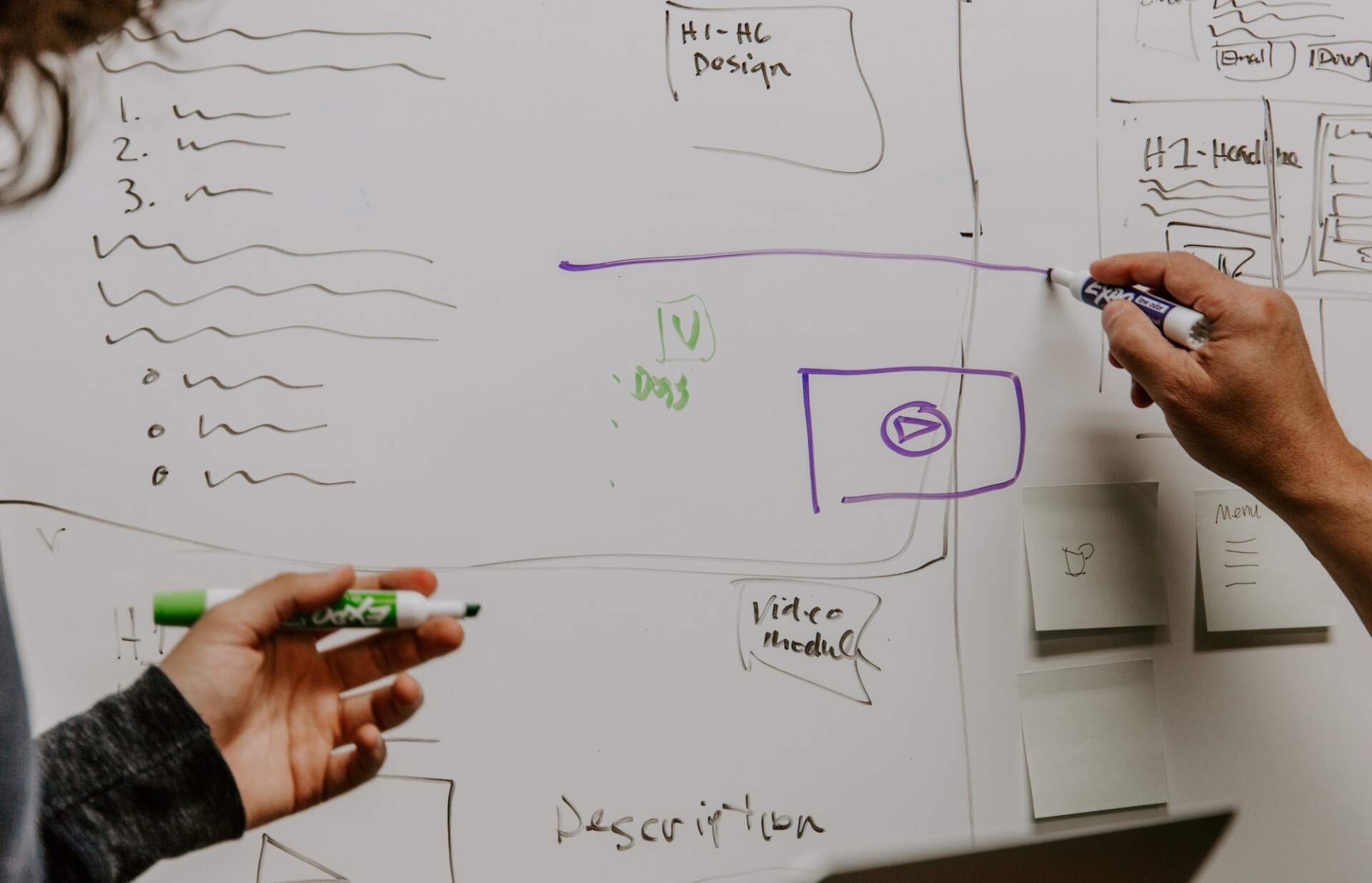 Top 4 Creative Design Agency Trends
How to mix expert strategy with creative design according to a marketing agency in Lincoln, NE.
Ever wonder how a creative design agency stays on top of the latest trends while meeting client demands? We're here to tell you, it's a process, but one that remains both exciting and rewarding. To keep up with rapidly changing times, we like to do our homework and always have a new idea on the backburner. That's why we've compiled a list of our favorite creative design trends for 2020.
1. Video Ads 
Video advertising is a fantastic way to gain attention and connect with your audience. Whether your advertisement features professional video or is interactive in some way, it will offer potential customers a quick glimpse into your company culture, the features of your products, and your overall brand. This strategy is less about written content and more about enticing images. We recommend keeping your message simple and your visuals strong. 
And don't be quick to rule out live video. According to Forbes, "live videos on Facebook Live and Instagram Live keep your audience watching three times longer." Consumers like to feel an immediate connection to the products they're buying or the services they are investing in. Use a strong call to action alongside your video content and you will be well on your way to a successful marketing campaign.
2. Content Marketing  
When you focus on content, you're focusing on word choice and strategizing beforehand. Researching and collecting keywords used by competitors will do wonders for your ads. After that information is nicely organized, you can start in on telling a story using language that will resonate with your target audience. As a creative design agency, we make sure that our imagery and verbal content make a happy pair of equals. Your visuals should bolster up and reinforce your written communication. Cardinal Digital Marketing found that "consumers want brands to be honest, friendly, and helpful." Hitting upon those three points in your creative copy will help foster a positive relationship with your customers. 
Take a look at one of our most recent campaigns to see how copy and imagery work together to make one cohesive, successful campaign. 
3. Data-Driven Creative
I know what you're thinking, "doesn't data clash with creativity?" You might think so, but from the perspective of a PPC agency, this isn't the case. PPC, or pay-per-click, is one of our main focuses. PPC is a  model of internet marketing in which advertisers pay a fee each time one of their ads is clicked. Not only does this kind of internet marketing make it easy to track the performance of an ad, but it also prevents a creative design agency from spending too much or too little on a campaign. In addition, utilizing PPC on Google ads helps positively drive creativity. A marketing team can see which ads are getting the most attention and then construct future campaigns around past successes. 
Interested in reading more about PPC? Read our comprehensive blog on the subject!
4. Use Mirco-Influencers
Being an influencer in a particular field is powerful. Gone are the days when you have to be a massive celebrity in order to bring attention to a brand or product. Once a blogger finds their niche, there is no telling how many people they might reach. But what's the difference between an influencer and a micro-influencer you might ask? HubSpot writes that micro-influencers, "usually have fewer than 100,000 followers," but that, "Over 82% of surveyed consumers said they were likely to buy something a micro-influencer recommended."
Through the lens of a small business, that is certainly a huge number of people willing to buy products from them simply because someone consumers trust promotes the business. We recently partnered with a micro-influencer for a Certified Piedmontese Facebook campaign and we couldn't be more pleased with what they had to say or how they promoted the brand. Check out the finished ad below: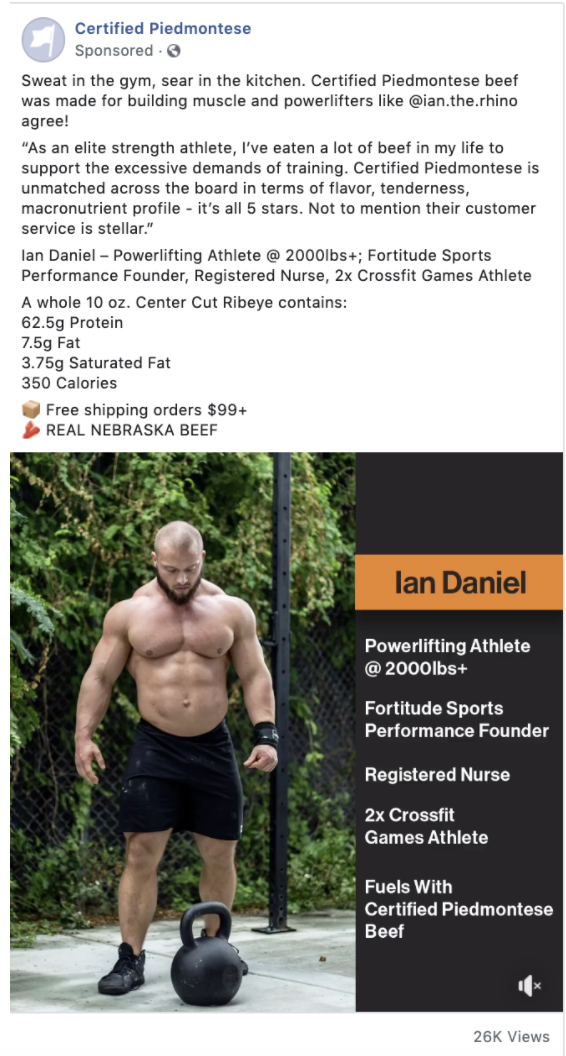 Keep these top 4 tips from a creative design agency in mind and reach out to us with any further questions. Ready to get started with a marketing agency in Lincoln?