Lincoln Agency Tips: How Platforms Work Together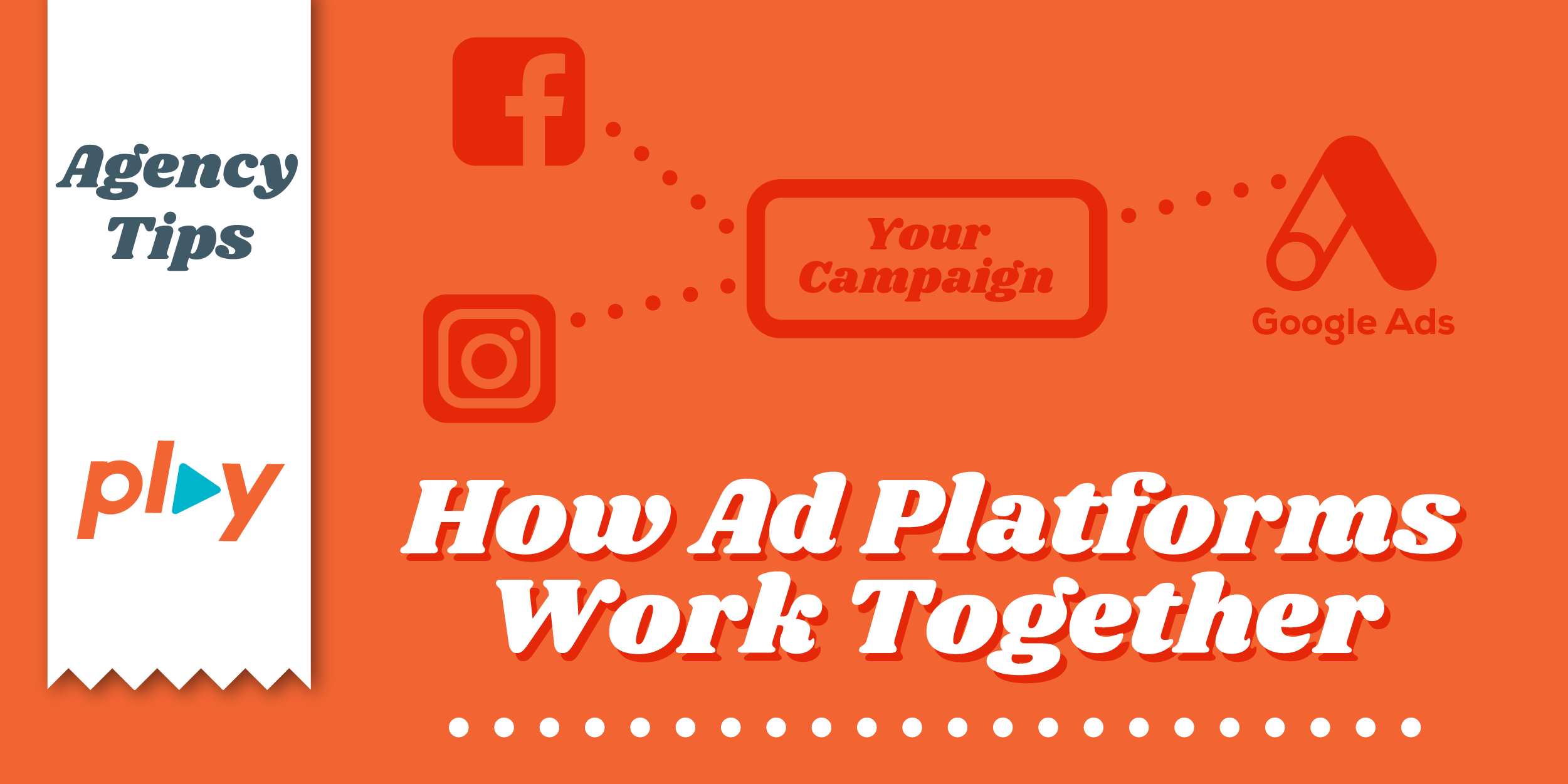 Our marketing agency in Lincoln, NE, explores how different ad platforms work together to help your business succeed
Online advertising is a powerful tool. One that helps increase brand awareness, boost sales and generate leads. While success can be found when utilizing just one platform at a time, like Facebook or Google Ads, for example, our advertising agency highly recommends the creation of cross-platform campaigns. Campaigns that use multiple platforms at the same time. 
Creating a Cross-Platform Campaign
The benefit of creating an online advertising campaign that uses multiple platforms like Google, Facebook, and Instagram, is that you are increasing your chances of all of your potential customers learning about your company. Not only that, but you are also increasing the chances that the same people are seeing your ads through different avenues. So maybe someone sees an ad on Facebook, doesn't convert, but then sees a Google Display ad while browsing. The second time one of your ads pops up, they recognize your company and are more likely to convert. 
Plus, different platforms contain different benefits and are slightly varied in the way your ads look and how you can target. 
As Hootsuite puts it "Different platforms suit different goals. For example, you might be building awareness on Instagram and Twitter, but converting from Facebook ads."
One of the best parts about partnering with digital advertising experts like us is that we can help you plan and strategize how you'd like a campaign to be set up and which platforms are best suited to the particular messaging you want to push.
A Few Platforms We Recommend
Facebook & Instagram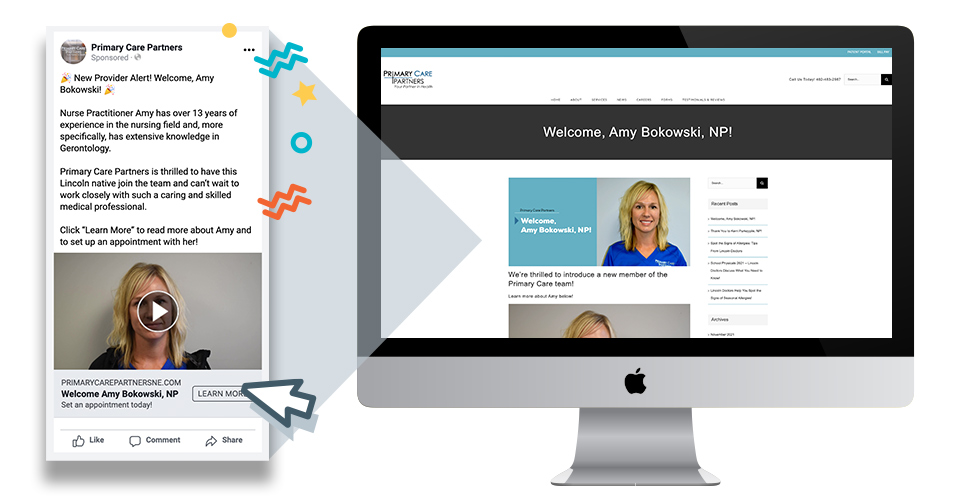 As a small business, we capitalize on Facebook's services by advertising in Lincoln, NE, and the surrounding areas. So we know firsthand what tactics to use when trying to gain leads. That's why the majority of our clients use Facebook as a method of advertising. Best for short flash sales or limited-time offers, Facebook finds the right audience for your ads and then serves those ads to them in a way that's most likely to convert. Targeting and retargeting on Facebook are also very customizable. 
Best of all, the Facebook Ads Manager allows advertisers to launch campaigns on Facebook and Instagram simultaneously.
Google Paid Search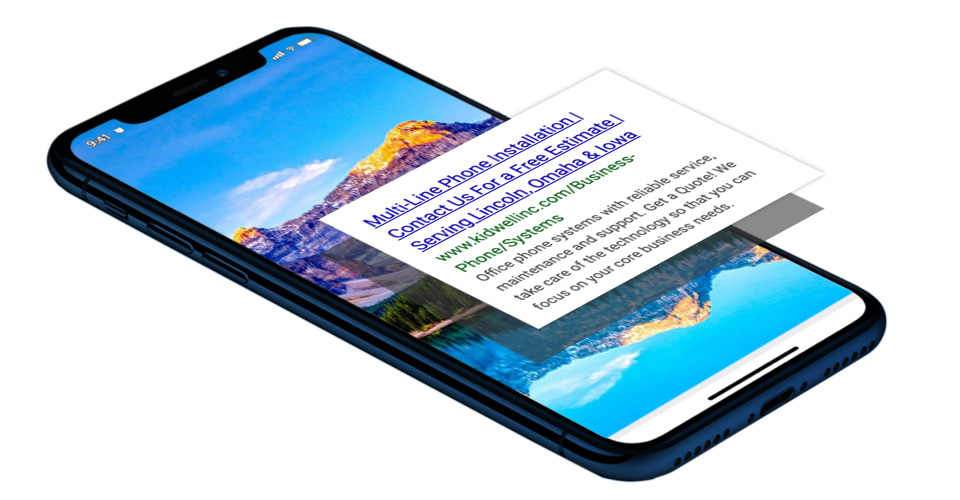 Quality keywords are essential for good Google Paid Search ads. Google Paid Search AKA PPC Management–Almost synonymous with the internet, Google is an incredibly useful tool in which to market your company. More specifically, Google Paid Search introduces potential buyers to important aspects of your business, all without extra effort on their part. Getting noticed is as simple as typing a keyword into Google. More benefits of GPS include: 
Gaining a high Return on Investment (ROI)

A high chance of conversions on each ad

Getting your company to page one of Google through targeted keywords featured in your ads. When someone types in a search term you're targeting in an ad – your company is more likely to come up than if you weren't running ads. 

Introducing your company to potential customers casually searching online
Google Display Network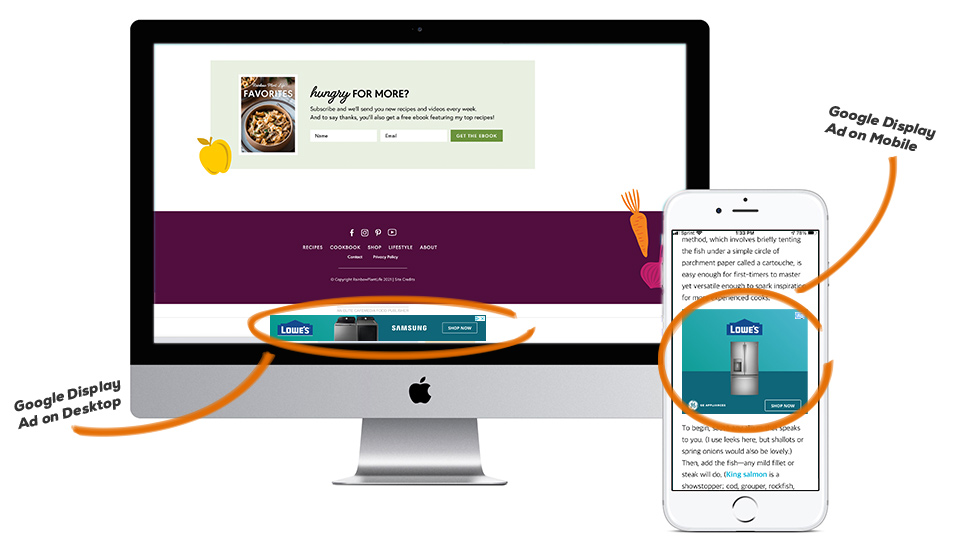 Chances are, you've seen a fair amount of Google Display ads while browsing your favorite website. They are those square and rectangular ads that pop up on the top, side, middle, and bottom of web pages. Display ads are an affordable way to get your business in front of a lot of eyes. It's a fantastic method for cost-effective brand awareness. More positives include: 
Reaching thousands of people in your local community

Paying for ads that show over 10,000+ times per month

Increasing the chance that people will think of your business when they need a particular service or product

The small amount of real estate available on Display ads means they act like online billboards – a quick, easy-to-understand insight into who you are.