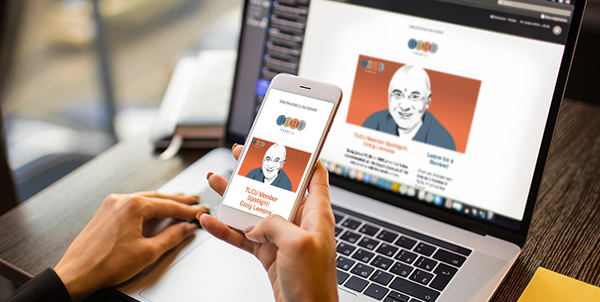 TLCU Financial, a small credit union in Northwest Indiana, faced the problem of dwindling membership and a lack of brand awareness in its communities of Mishawaka and Bremen, Indiana. Opportunistic use of Google Paid Search, email marketing and social media over a yearlong relationship with PLAY Creative helped TLCU generate a massive increase in leads, web traffic and engagement for the credit union.
Executive Summary:
TLCU was struggling to build brand awareness, and the credit union's Google My Business profile featured a less-than-desirable 3.2-star rating.

Since partnering with PLAY Creative, TLCU Financial has gained the following results:
Challenges:
Prior to working with PLAY Creative, the credit union was not leveraging social media to gain new followers or utilizing the power of paid search to gain leads and web traffic. TLCU also struggled to segment their customer email lists to ensure the right marketing messages went to the right audience.
TLCU needed to grow their social presence, get more web traffic and improve the Credit Union's Google Reviews rating.
---
How PLAY Creative Helped
Facebook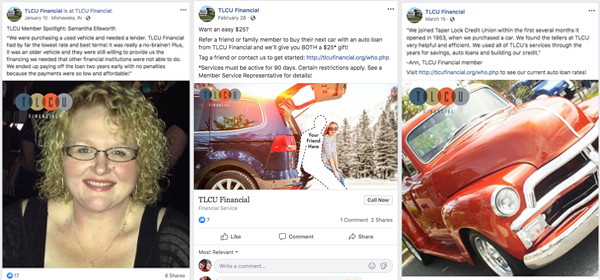 Based on the initial social media marketing budget, we first decided to tackle TLCU's goal of increasing social media reach. We started running Facebook ads and strategically targeting certain audiences in the area. In addition to running Facebook ads, we also created brand awareness posts to increase engagement. Based on customer engagement data, we learned that TLCU customers responded best to photo images (as opposed to illustrations) and were highly engaged during early mornings, later in the week. Once we pinpointed our optimal engagement time, we were able to grow TLCU's page following more quickly. Along with other tactics that encouraged organic growth, we grew TLCU's Facebook followers by 16.90%.
Email Marketing
It's cheaper to retain a customer than it is to find a new one. With this in mind, we targeted existing customers who had not engaged with the credit union for multiple months. In this "dormant" campaign, we targeted existing members to re-engage them and keep TCLU top of mind for future loans or banking services. Our first email achieved a 26.8% open rate and 2.3% click rate, easily topping the industry averages of 14.6% (open rate) and a 1.4% (click rate).

Leveraging A/B testing, we identified the kinds of subject lines, headlines and calls to action that best resonated with TLCU's member base. This proved to be a key tool in improving the performance of our marketing over the course of the campaign as we saw both open and clicks rates rise from email to email. Similarly, we leveraged emails to increase the credit union's Google Rating from 3.2 stars to 4.0 in just two months.
Google Ads

TLCU is a relatively small credit union with two locations; one in a city of 50,000 and another in a city of roughly 5,000.
We knew it was imperative to help people from surrounding (under-served) towns to find TLCU for their banking needs. To reach these potential members, our campaign was designed to target people in these areas who were searching banking terms in nearby cities. With the proper targeting techniques combined with the use of Google My Business map listings, we generated leads for members in the branches' home cities and nearby towns.
Google Ads for the campaign achieved a 10.43% conversion rate, beating the industry average by over 300%.
Results and Future Plans
TLCU Financial has gained significant brand recognition, website traffic and qualified leads since starting a marketing relationship with PLAY Creative.
Moving forward, we'll continue to look at ways to grow the brand by optimizing messaging, defining which geographic areas lead to the highest conversions and increasing engagement through social media and email. We will continue to monitor the top-performing days and times for deploying ads, and identify all ways to generate highly qualified leads at the lowest possible price.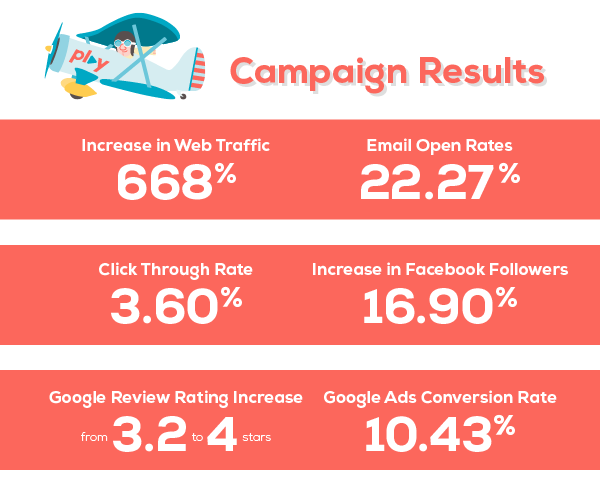 Let's grow your business together!