Follow Me!
Sorely lacking in social media presence and brand awareness outside of their headquartered cities, Midwest Connect (MC) saw the big-picture need to engage more potential customers to grow the business.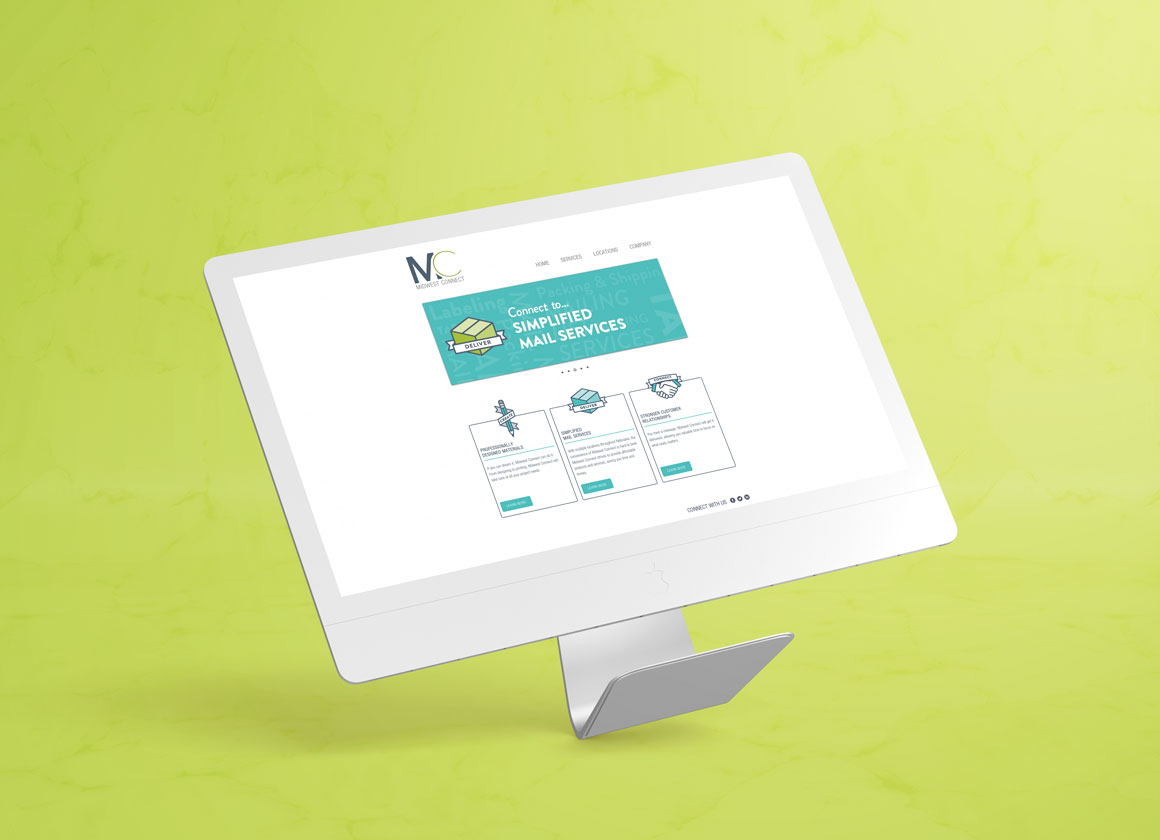 In this study, we'll examine how PLAY Creative helped Midwest Connect increase its web traffic through social media with quarterly budget-friendly Facebook campaigns.
An exploratory audit helped us identify prompts for engaging content in MC's industry and identify Facebook as the most effective platform to boost web traffic. We then developed a lean but efficient content schedule to help MC maximize its reach and still create high-quality content on a friendly budget. Finally, tracking and reporting methods were developed to help us gauge the effectiveness of the content in real time and pivot the schedule accordingly.
By the end of the last quarterly campaign, year-over-year web traffic driven from Facebook for Midwest Connect increased more than 400%.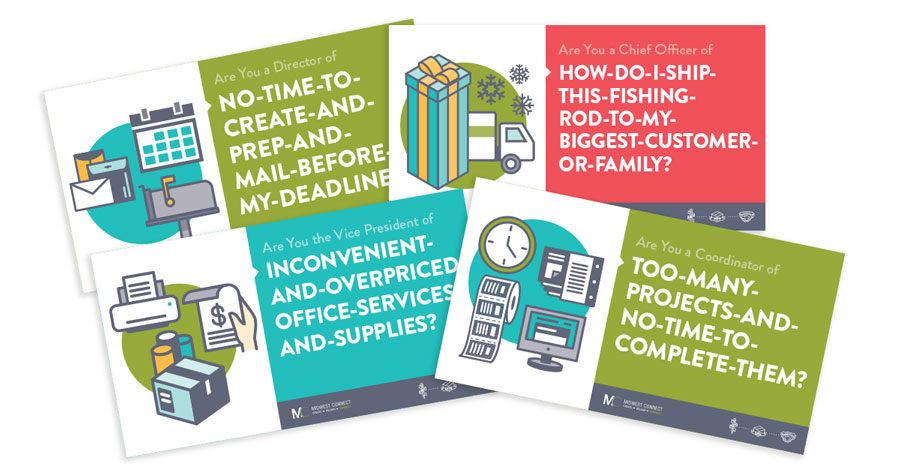 Midwest Connect is a full-service printing, packing, shipping and design hub that also offers mailing prep and printing solutions for those looking to lease equipment. With three locations across central Nebraska in Grand Island, Kearney and North Platte, the company needed a marketing solution to increase awareness in their services and solutions through the web.
Similarly, Midwest Connect hoped for a way to engage with more local business owners to create staple customer relationships. The company also hoped to use social media marketing to strengthen their position as a local leader in mail, print and design services.
Outlining the Problem
MC needed to:

Increase web traffic
Grow Facebook following
Build awareness in product offerings outside core services
Identifying the Solution
Efficiently creating and utilizing social content to create a social presence for MC on a cost-effective budget.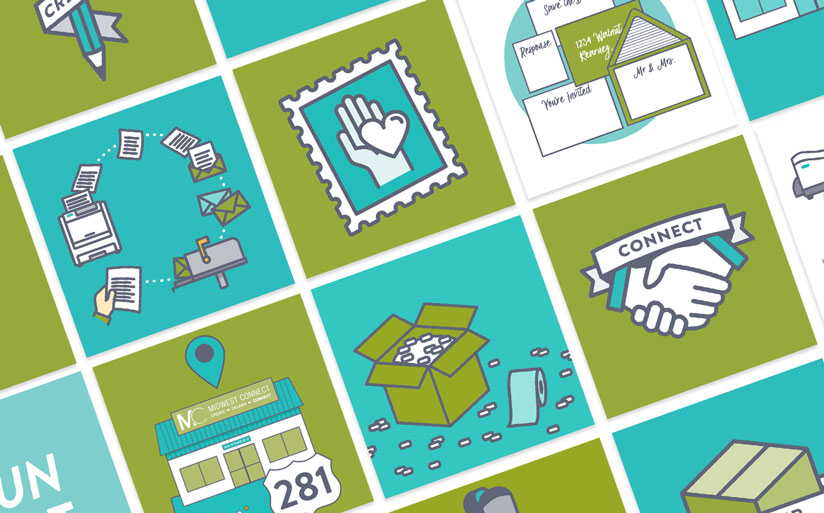 Results Summary
Facebook followers:
Web traffic via Facebook

Sessions
New users on MidwestConnect.com
Total users on MidwestConnect.com
Pages viewed/session
Bounce rate
Brand awareness

Average monthly reach:

Approximately 1,267 users

In the end, Midwest Connect got even more mileage out of the schedule, content and graphics we developed for the four quarterly campaigns than originally planned. The plan far exceeded its goals for web traffic, growth in Facebook following and brand awareness garnered through reach and engagement.To start a conversation about how PLAY can help your brand grow with cost-effective social media campaigns, fill out the form below. We can't wait to help you reach your marketing goals.