Online Awareness:
Banking During COVID-19
Credit Union of America :: Credit Union :: Client Since 2014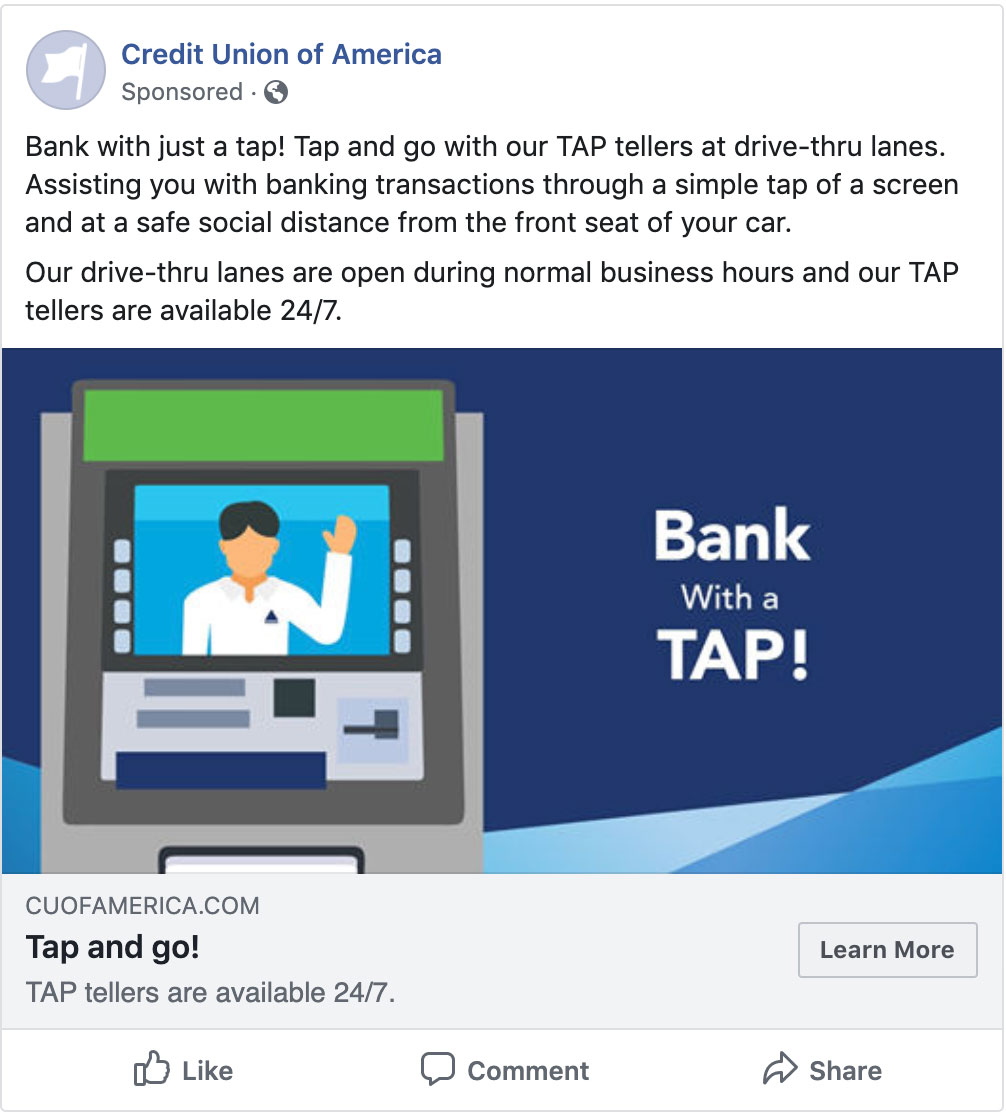 Overview

We worked with Credit Union of America to help create a variety of ads for Facebook that broke down the various ways in which a CUA member could still bank in 2020. 
Our Approach

We used phrases like "Online Auto Loans for CUA Members" in order to educate current members about how to use all account services in 2020. We created campaigns for various services such as Online & Mobile and Tellers & TAP Tellers.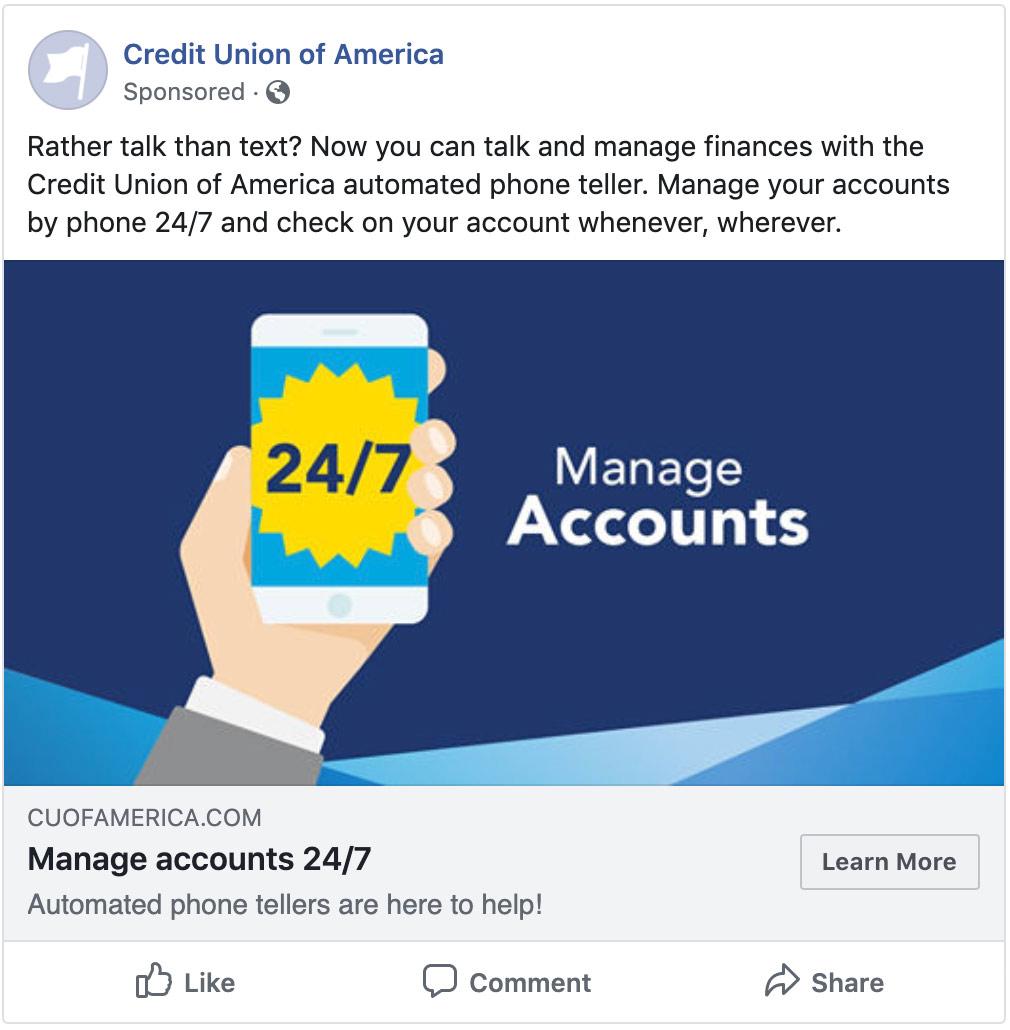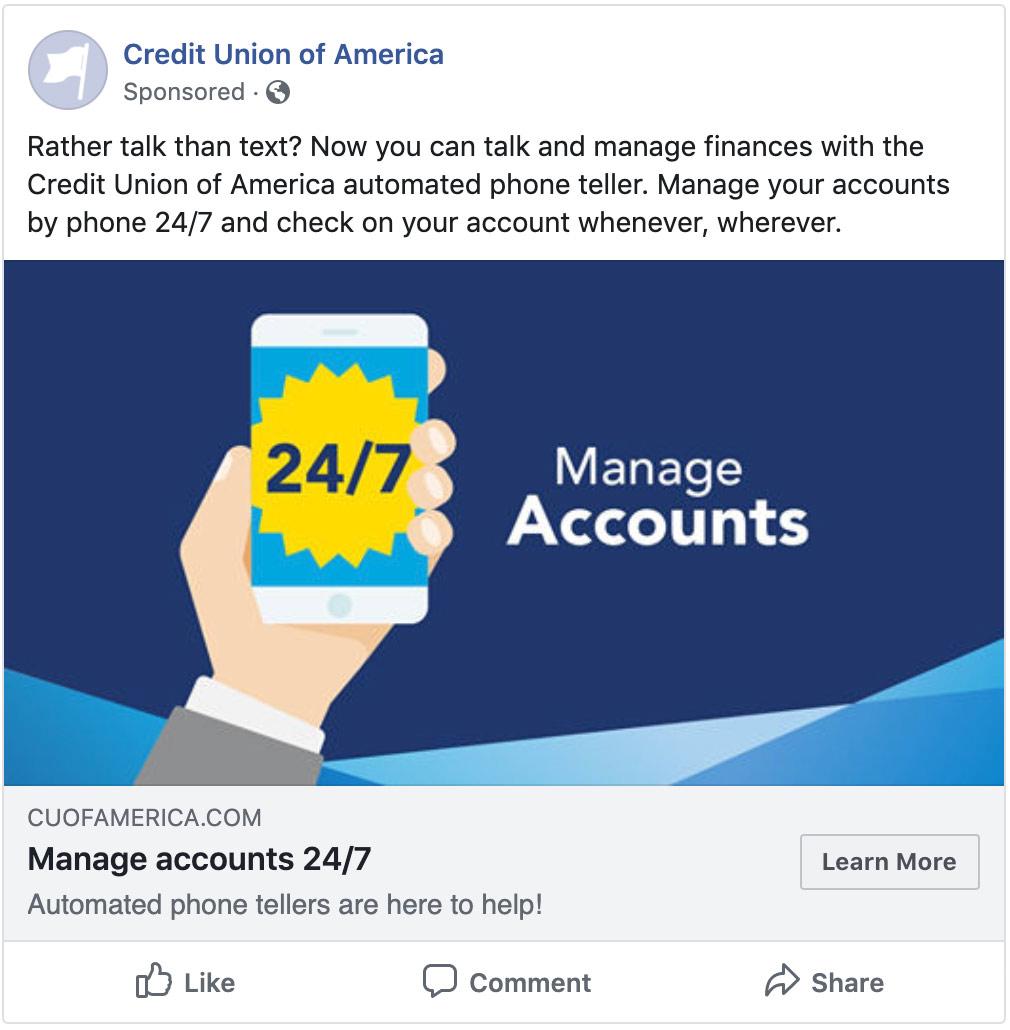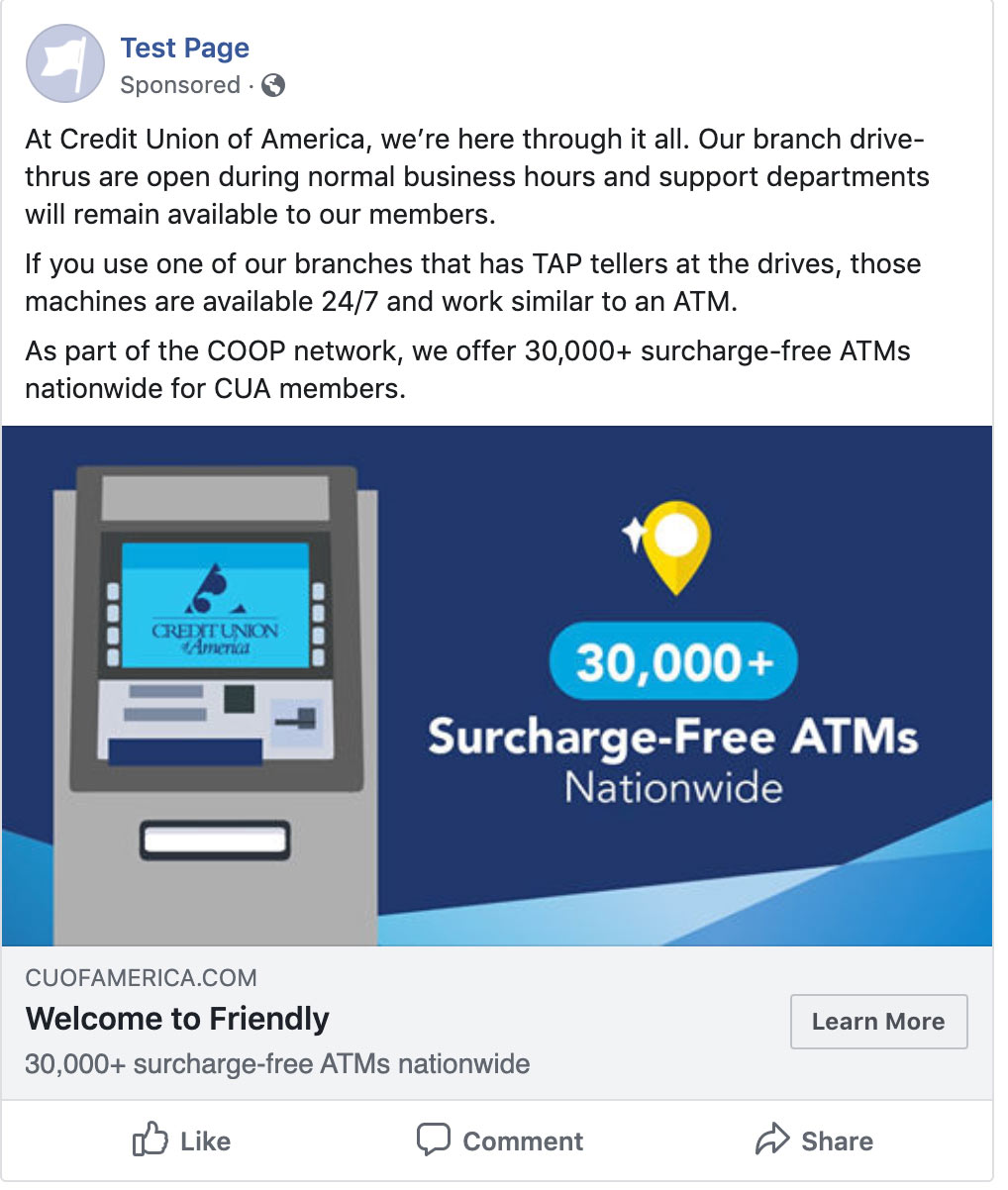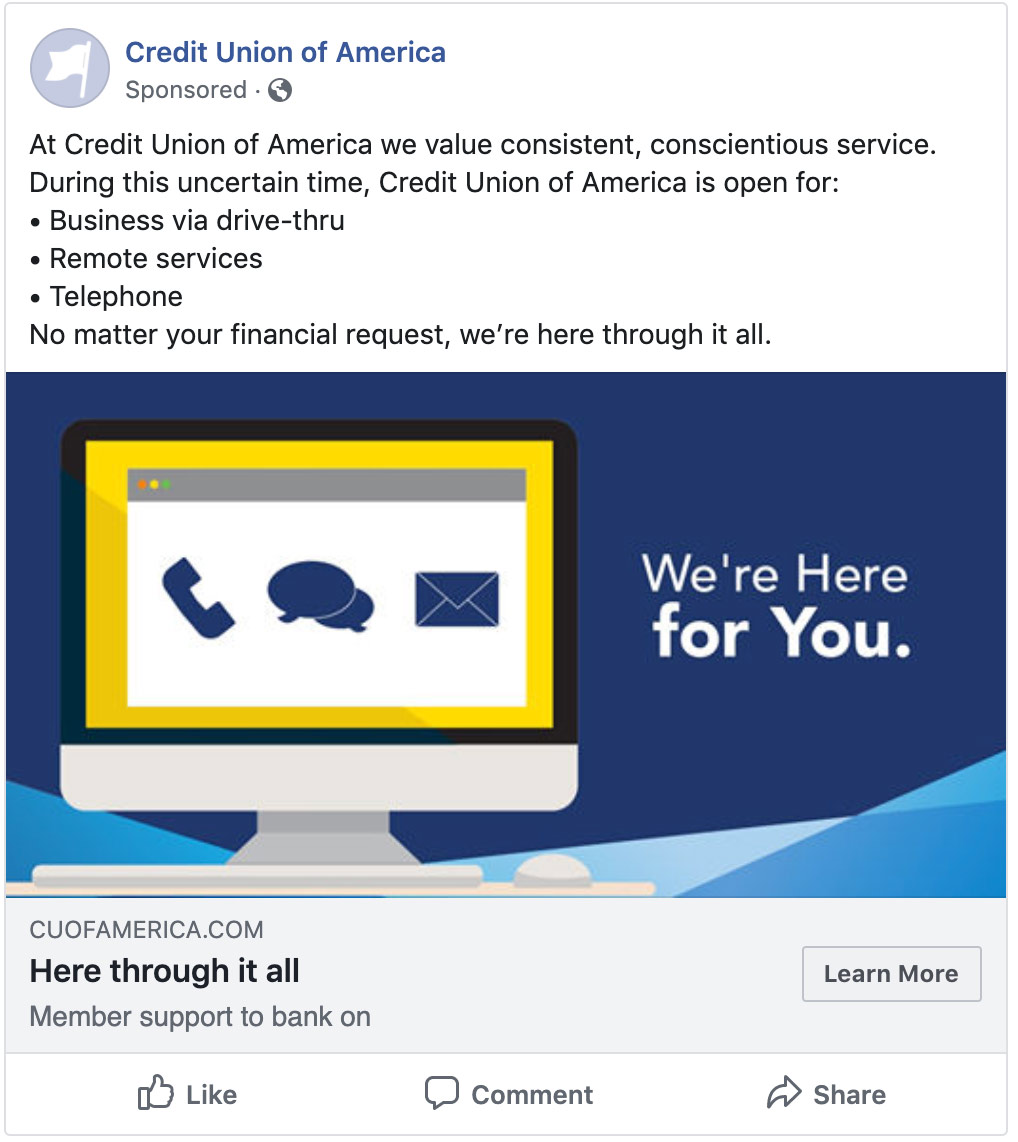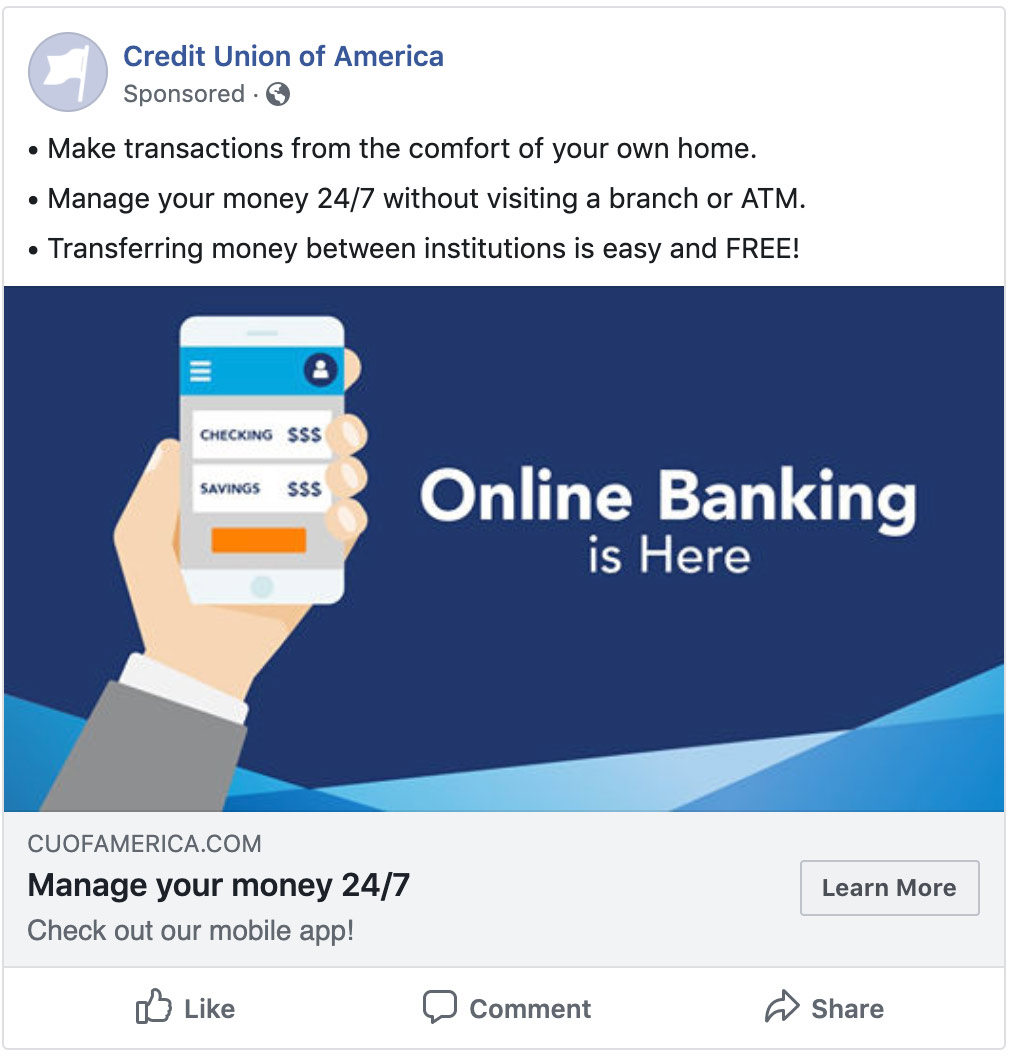 Marketing Results