Facebook Ads Case Study – CUA Balance Transfer Campaign

Check out how a PPC agency tackles a balance transfer campaign created for a credit union.
Executive Summary:
Credit Union of America wanted to run a promotion where new and existing credit union members received 1.9% on all balance transfers for 12 months after the transfer date. The promotion also included a low 1% balance transfer fee. The campaign's overall goal was $1M in transfers by the end of the campaign, which ran from September 1- October 31. Additionally, we had a goal conversion cost of $60 and a goal of 50 conversions total/month.
CUA asked us for engaging content to boost those transfers. With this in mind, a large part of our marketing strategy was focused on crafting fresh graphic art and original storytelling for Facebook ads. In addition to those ads, we also created an email series with similar messaging and a collection of print media, such as half-page ads, that were served to all audiences.
Facebook Ads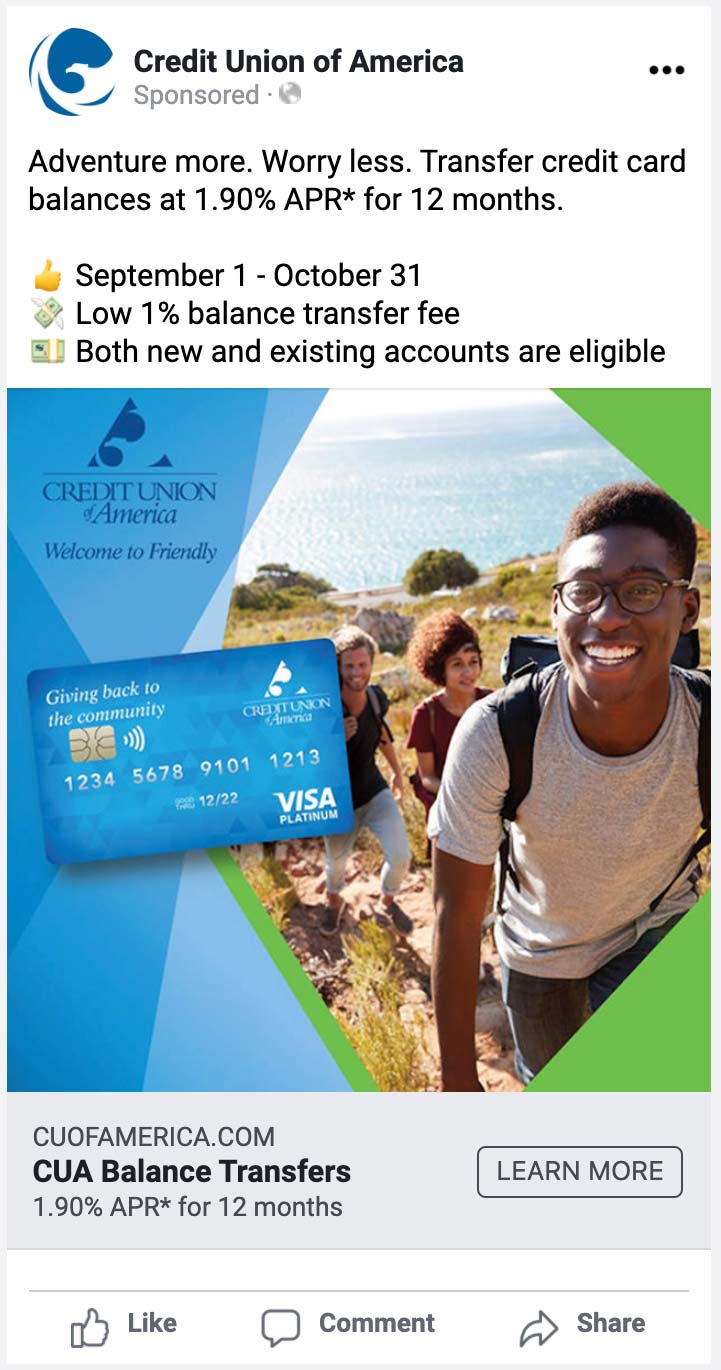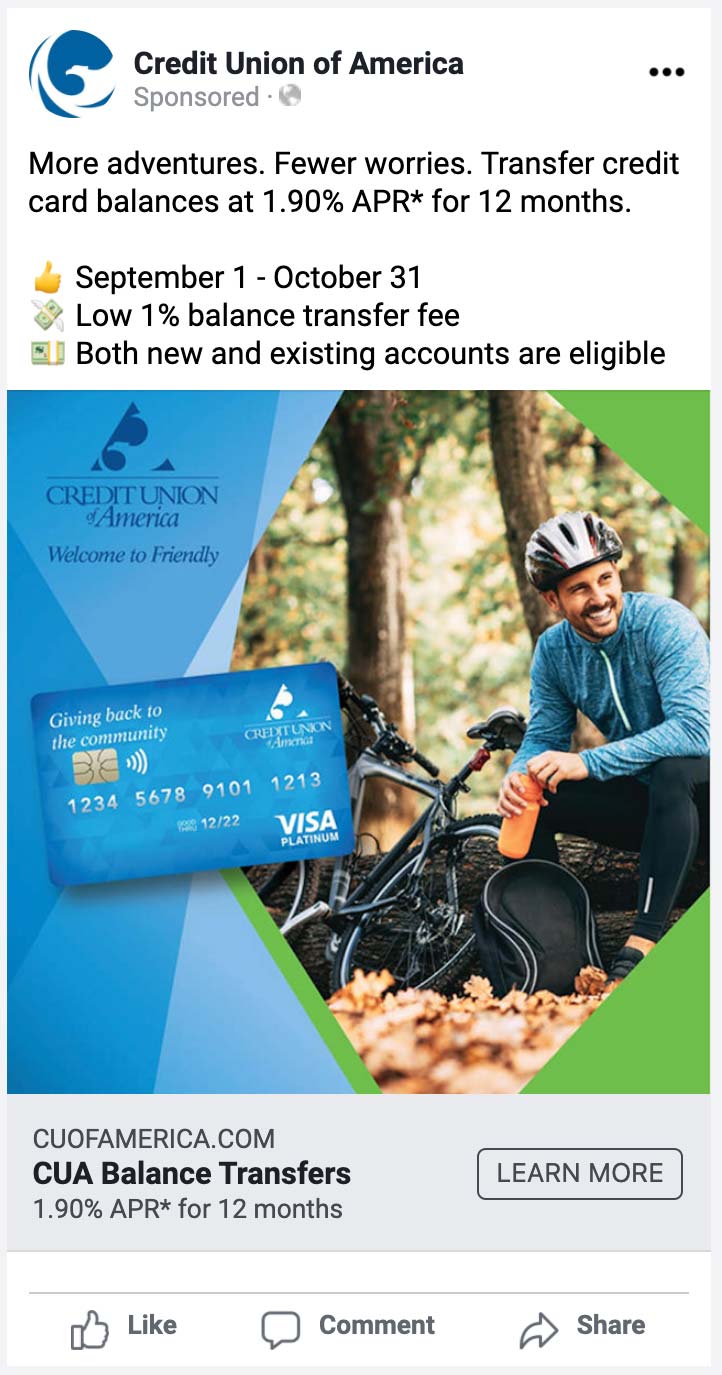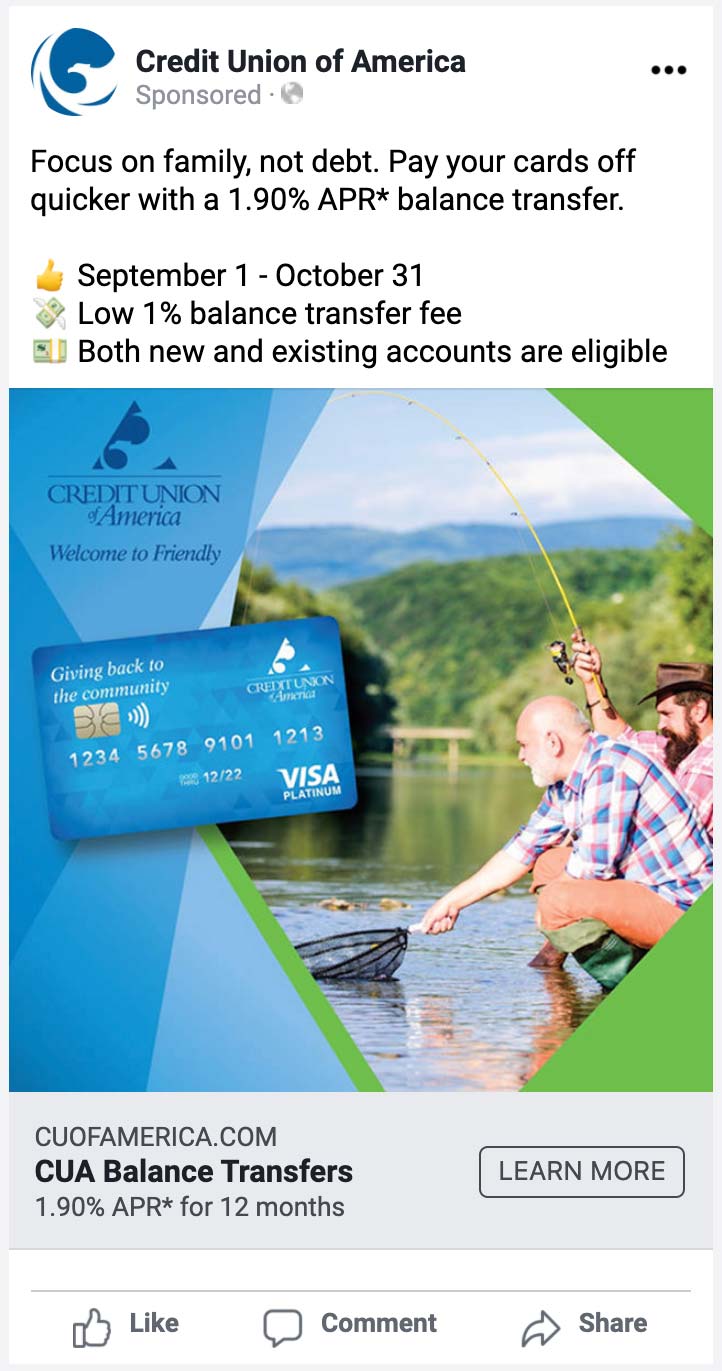 Messaging:
Bring an element of storytelling into the advertisements while still focusing on fun activities that families and friends can do together all thanks to the Credit Union of America's Give Back card the convenient balance transfer promotion. Final headlines based on that idea included:

"Adventure more. Worry less."
"More adventures. Fewer worries."
"Focus on family, not debt."
"Pay your cards off quicker with a 1.90% APR* balance transfer."
Email Marketing:
2 email templates were created in total
Email 1

An email template was designed as a reminder for non-cardholders

Email 2

A second email template was designed and sent as a reminder for cardholders
Both emails emphasized the contactless feature on the credit card, and the second email provided a button for members to easily calculate their savings.
Full List of Assets Created:
Online media

Facebook ads

3 qty ads created

3qty photo options – Lifestyle family-oriented shots

Retarget ads

Lobby/in-branch assets

Email X2 with animation (Announcement + reminder)

All audiences (other)

Half-page ad

N2 ad

VIP Wichita ad
Email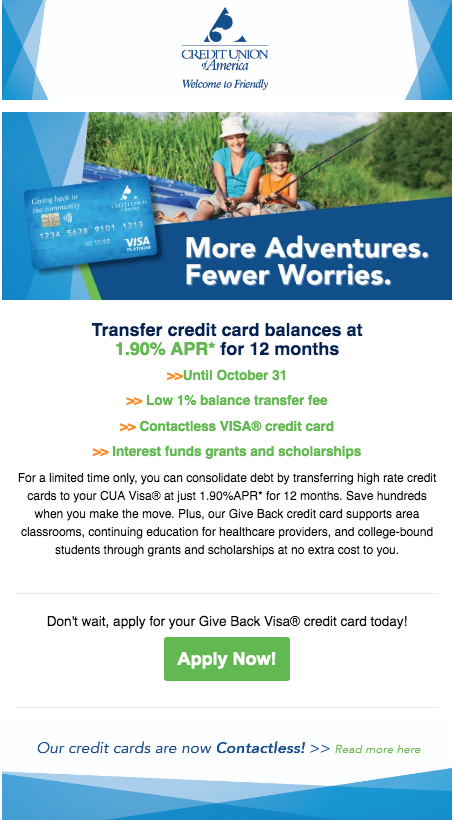 In Lobby TV Monitor

Print Ad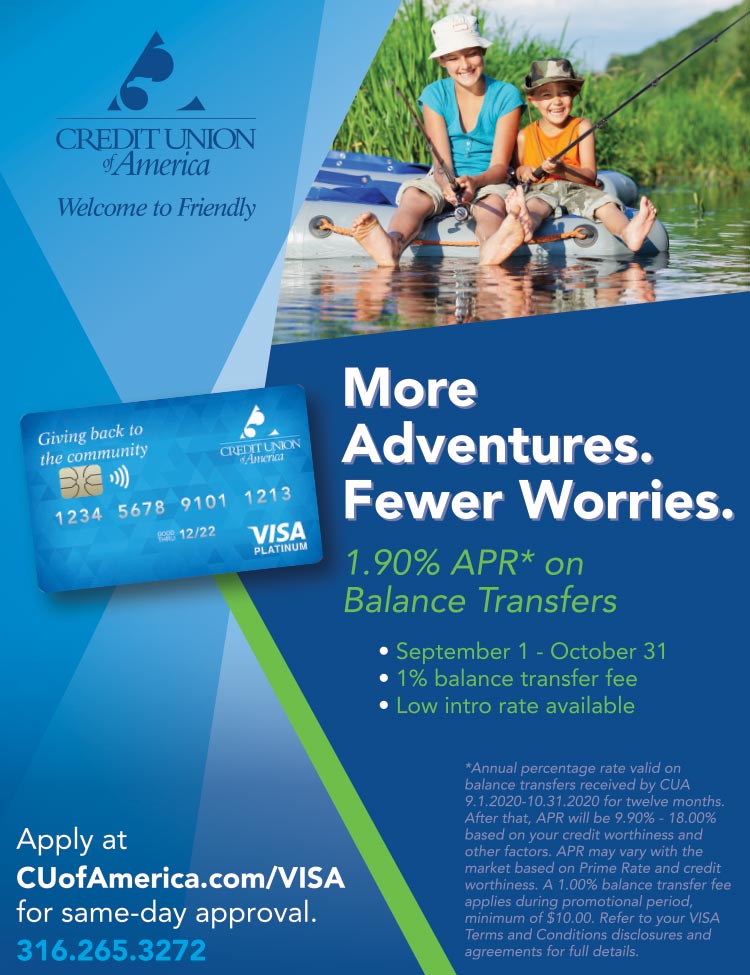 ATM Screens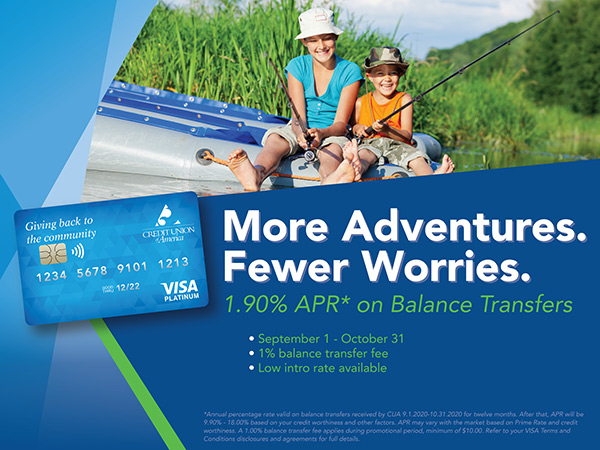 Results:
Total Conversions: 204

Total Impressions: 188.46k

Cost per action: $8.81

Total Clicks on ads: 677

A conversion rate of $30.13%
We are thrilled with the results of this campaign and continue to work with Credit Union of America in order to assist in the growth of their business. Reach out to us below to get a full view of our reporting methods!
Sample Report View