The PLAY Creative process is the framework that lets us build ideas and bring campaigns to life. It's efficient and effective, but that's not even the best part.
What's great about the PLAY process is that it can be used to craft creative solutions to just about any problem, regardless of your operations.
In the third installment of a six-part series outlining each step of our creative solution-seeking roadmap, we'll focus on the Idea Generation step. We believe the difference between good and great creative work is how effectively you can bring an idea to life.
In case you missed either of the first two steps:
• Part 1: Discovery
• Part 2: Brainstorm
How You Can Use It at Your Job
Plenty of people think brainstorming is the fun part of creative problem solving. It's true that it's a lot of fun to come up with concepts, but many of us really get our kicks when our abstract ideas start to materialize into something real.
In the Idea Generation phase of our projects, we create sketches of designs, build wireframes for web and digital work, and create early mockups (or prototypes) for things like dynamic print pieces. It's always a little shocking to see what your ideas actually look like when you pull them out of your brain and bring them into physical reality, and that's critical.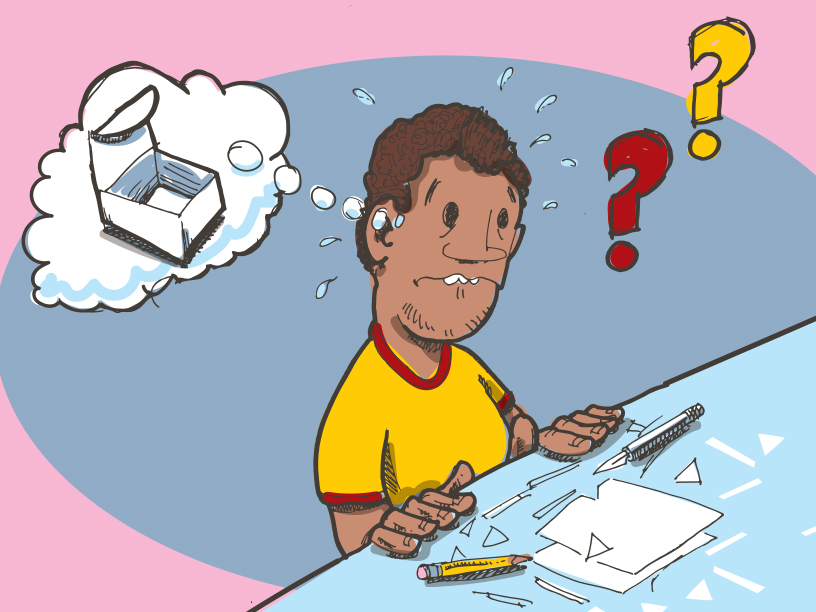 This step in the process is as universally important for advertising as it is for any job that involves problem solving. Your solution—whether that's a postcard, a new task management system, a streamlined widget production process or anything in between—needs to be vetted, prototyped and tested before it's implemented. When you have a problem that needs a creative solution, think of ideas for solutions, test them out in real life and adjust your solution accordingly. No one on earth can concept a perfect solution, implement it on the first try and expect perfection overnight!
At PLAY, testing something as small as a paper mockup lets us experience the piece exactly like the end user would. What do you see first? Do the graphics or words pop more? How long does it take to understand the message? Additionally, every fold, extra layer and cut in a dynamic print piece needs to be physically tested not just for the user experience, but also for printer and mail house logistics.
"Issues" Are Better Than "Catastrophes" Every Time
A great example recently came when we had our bacon saved by the mockup and testing phase of a project for fiber optic network provider Unite Private Networks (UPN). The lynchpin of this campaign was a dynamic print mailer, made up of a paper shell that contained six different informational inserts. The assembly for the piece seemed foolproof.
Luckily, building a mockup showed us just how thick the final product was. It was actually so thick that it thought it would cause assembly issues with our print production vendor.
However, we made some minor tweaks to the piece that made the assembly possible and easily averted the crisis. Thanks to our mockup and testing, we sniffed out the issue weeks before our production deadline. These are the kinds of issues you want to catch early on in the process—not 24 hours before delivery. That would have been a true catastrophe.
What Successful Idea Generation Looks Like
This stage in the creative process is also where we begin forming early ideas for messaging and content, as well as initial wireframes (digital sketches, basically) for things like websites and emails. Creating mockups is crucial because your imagination only gets you so far.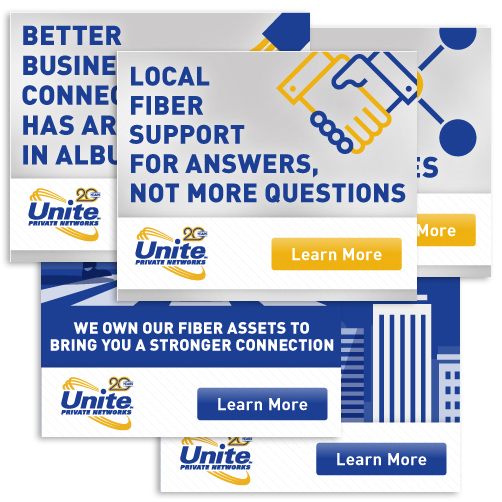 We could write a whole book describing a dynamic mailer or billboard, and it still won't accomplish half as much as a real, tactile model that you can actually see and engage with. This is helpful for clients (or superiors, customers, etc) as well. At this stage, they can get their first look at what their campaign will actually feel like. Think about a creative solution you've crafted at your job. Could you successfully describe it with your words only, or would you end up looking like you're playing the most maddening game of "Catch Phrase" ever?
On the digital front, this stage is when we build what we call an "ad grid." It's essentially a matrix for testing messaging and design variables in our digital ads. This helps us and our clients visualize the long-term scope of the campaign and decide which ads to create first. It also lets us test different iterations of our ads against each other in real time.
We want our clients to be able to track the success of a campaign, and we want to show them how they can do that before we even deploy the first ad. In the case of the UPN campaign, we built custom (and proprietary—sorry!) tracking methods for each media. These allowed us to give our client a thorough rundown of the campaign's success on a weekly basis. Sure enough, the campaign—a sales lead generation campaign—went gangbusters from the beginning and even improved over time as we learned from the stats on our KPI sheet.
Want to know more about our process or how we track results from our creative? Fill out the form below to get in touch. We'd love to tell you more!