The PLAY Creative process is the framework that lets us build ideas and bring campaigns to life. It's efficient and effective, but that's not even the best part.
What's great about the PLAY process is that it can be used to craft creative solutions to just about any problem, regardless of your operations.
In the second installment of a six-part series outlining each step of our creative solution-seeking roadmap, we'll focus on the Brainstorm step. We believe the quality of an idea can only be as good as the amount of brainpower you put into it.
You can read about the first step in our creative process, the Discovery, here.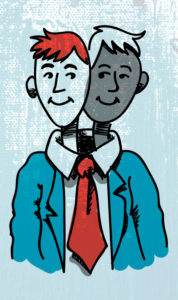 Two Heads Are Better Than One, and so on
A successful Discovery will give your creative staff plenty of ammo to attack your project. You'll want to gather up all your findings from that phase and share them with everyone involved to prepare them for a successful brainstorm. We call this the kickoff meeting, as we're kicking off the creative phase of the project.
Once everyone on your team is familiarized with the project and its goals, ideas will start to fly. That's just the way creative humans work. That's also why most brainstorms should have a leader or moderator of some kind to steer ideas and keep things on track.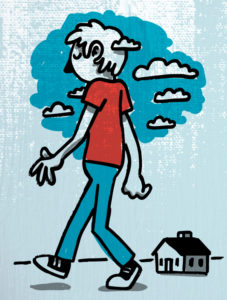 Talk With Your Head in the Clouds, But Walk With Your Feet on the Ground
The key to a productive brainstorm is making sure the team keeps the project's goals in mind, or else it can spiral out of control into a mess of wild, unrealistic ideas. At the same time, you can't be afraid to stifle creativity by shooting down every idea that borders on being infeasible. Remember that great ideas usually come from early ideas colliding and rubbing off on one another. In other words, they build off each other and evolve rather than materializing out of thin air.
A PLAY brainstorming staple that sets our process apart is giving our team members time to start forming ideas on their own before a group brainstorm. This lets us jumpstart our creative brainstorms and save time—our most valuable commodity.
What a Successful Brainstorm Looks Like


Our design chops were noticed by the National Archery Program in the Schools recently. They were looking for an eye-catching design that encouraged kids to engage in positive extracurricular activities, like archery. Then came the fun part.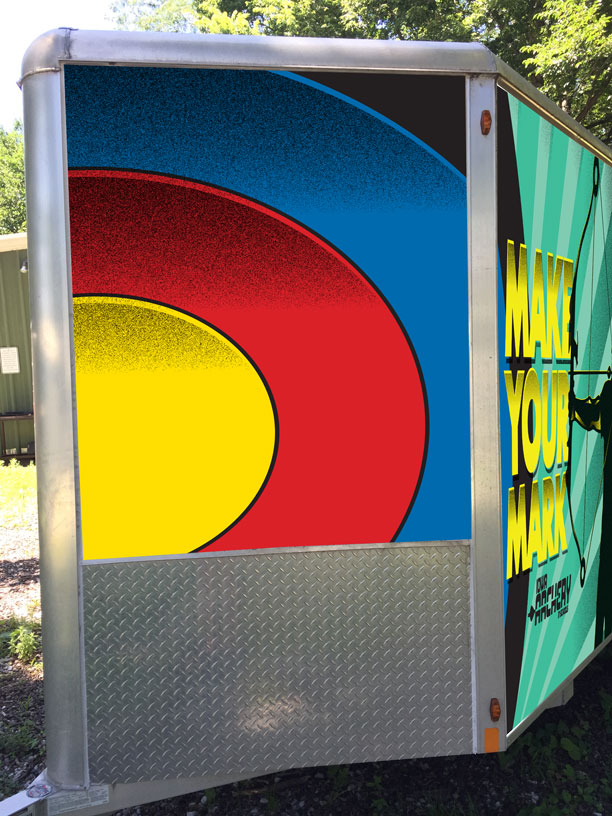 Our designers set off finding examples of graphic styles to inspire our design. After a handful of mini-brainstorms to figure out how the graphics could be implemented into our unique design, they began to sketch like mad.
Multiple checkpoints and creative reviews later, we went digital with our iterations. Going from pencil sketches to rough digital graphics let us refine our favorite designs to a point where our client could get a much clearer idea of what the finished design would look like.
Our clients were over the moon with our final design, which will be going into production as you read this. Next time you find yourself driving on the interstate, keep an eye out for our creation and let us know what you think!