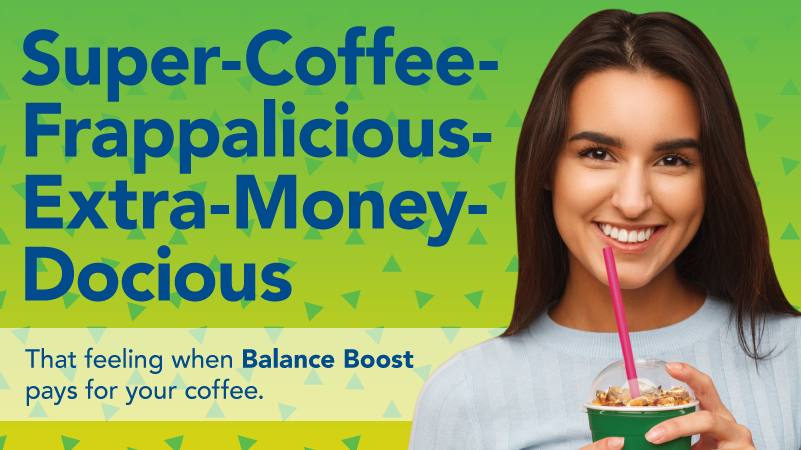 Making a New Product a Game-Changer Through Marketing
When credit unions offer appealing new products to their members, there's a good chance the competition won't be far behind with an offering of their own.
As the first to offer a great new product, there's a huge opportunity to create ownership of it, especially when the competition is surely close behind with their version.
In the case of our client Credit Union of America, that product was a "Balance Boost" account; a money market account with unheard of interest yields up to 3% annually.
The Positioning Problem
Our marketing puzzle was not only to position Balance Boost as a game-changer, but also to make it unique enough to give Credit Union of America ownership locally. To pull this off, we knew we had to differentiate Balance Boost among CUA's current offerings as well as the industry as a whole.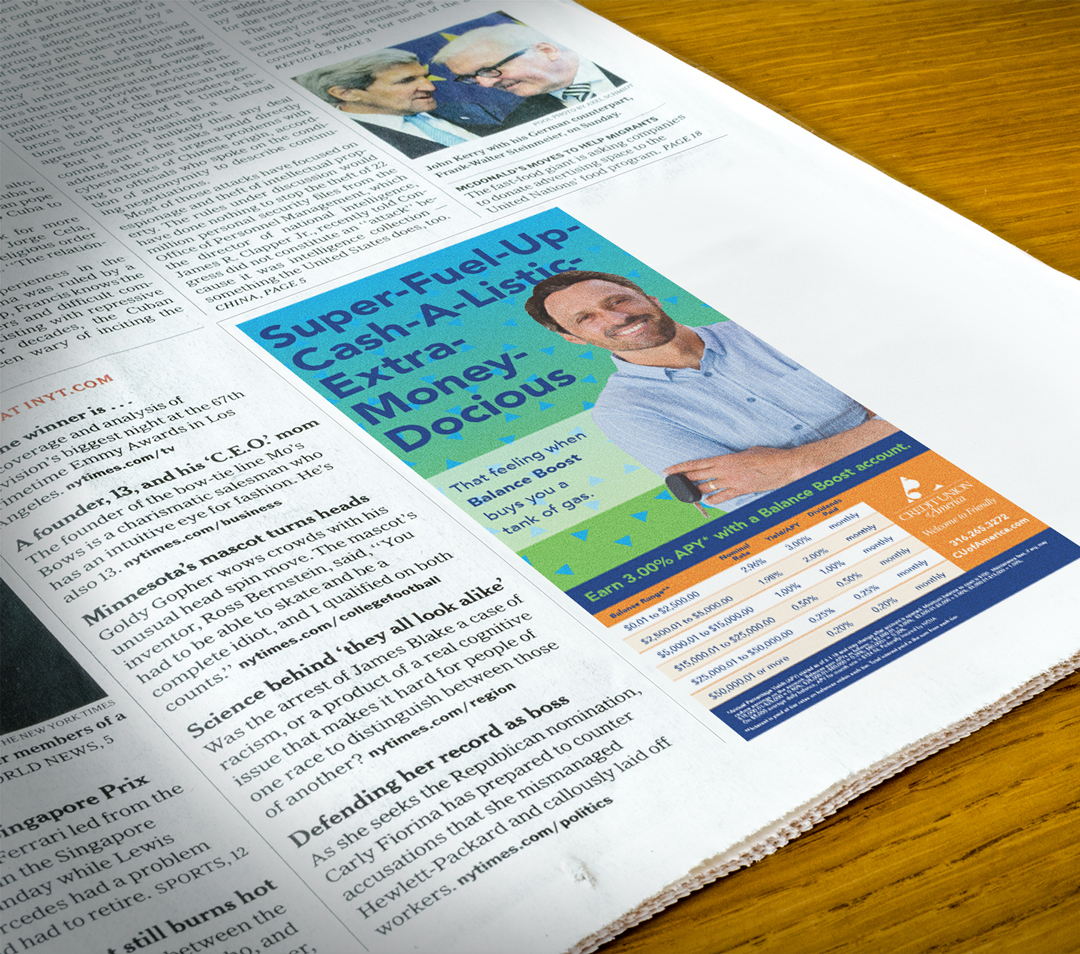 Pushing Brand Boundaries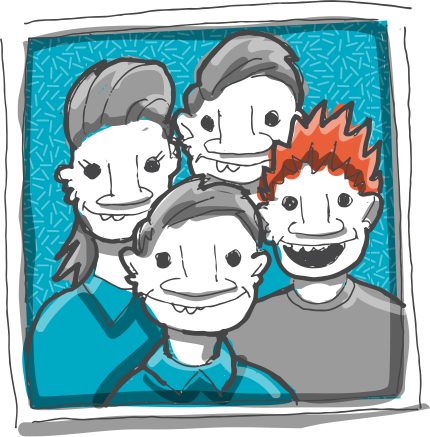 When a company really wants to differentiate a product or service as a game-changer, they must to be willing to push the limits of the brand. It's a fine line to balance, but when done effectively, it makes for great advertising. Campaigns that push a brand need the recognition and trust that comes with established brand equity but with an approach that's fresh enough to turn heads.
These kinds of campaigns are black sheep of sorts—they bear the family resemblance, but they've clearly created a unique life of their own. (No, Mom, it's not just a phase)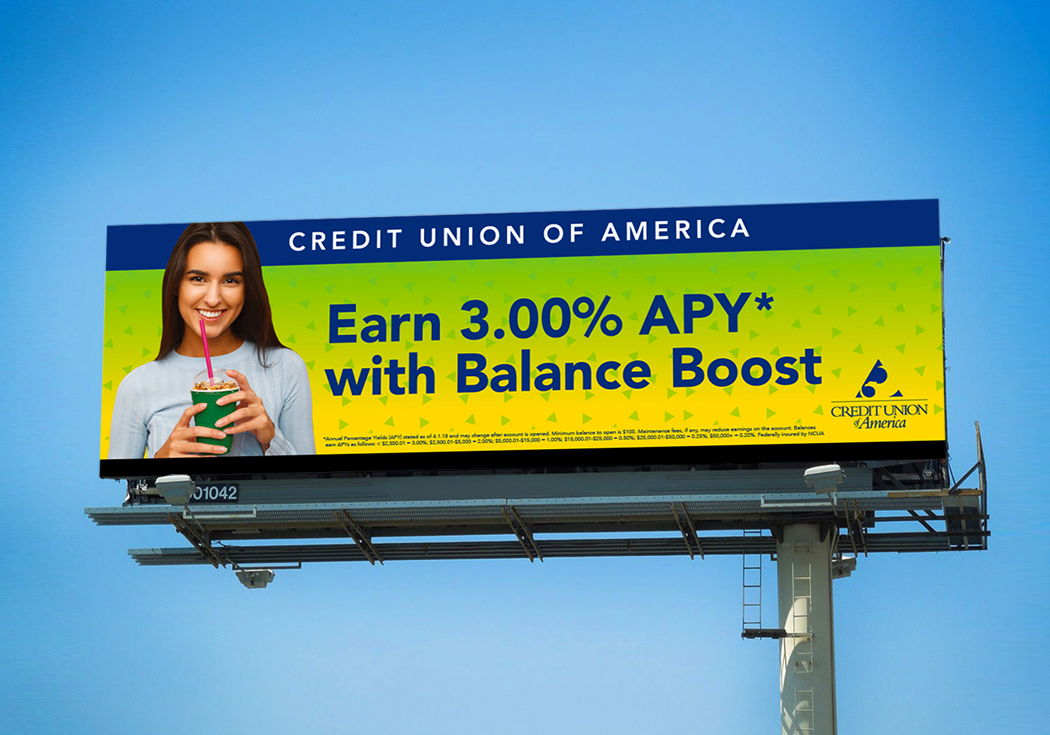 Standing Out Internally and Industry-Wide
We decided the campaign needed language that no one was using to advertise money market accounts—so we literally made up our own. We also injected a little youth into the campaign with a bit of a meme motif ("that feeling when"), which also helped us speak to younger audiences.
(See below for a few examples from this campaign.)
A key in differentiating a product often involves stepping outside of a brand's comfort zone. The advertising needs to fit within the brand, but it also needs room to be itself.
Using made up words definitely pushed the boundaries of Credit Union of America's brand, and we also used photography and graphic styles that pushed the brand slightly without straying too far from what members have come to expect. Using CUA's established brand colors really helped us bring it home and take advantage of the brand equity they've built over the years.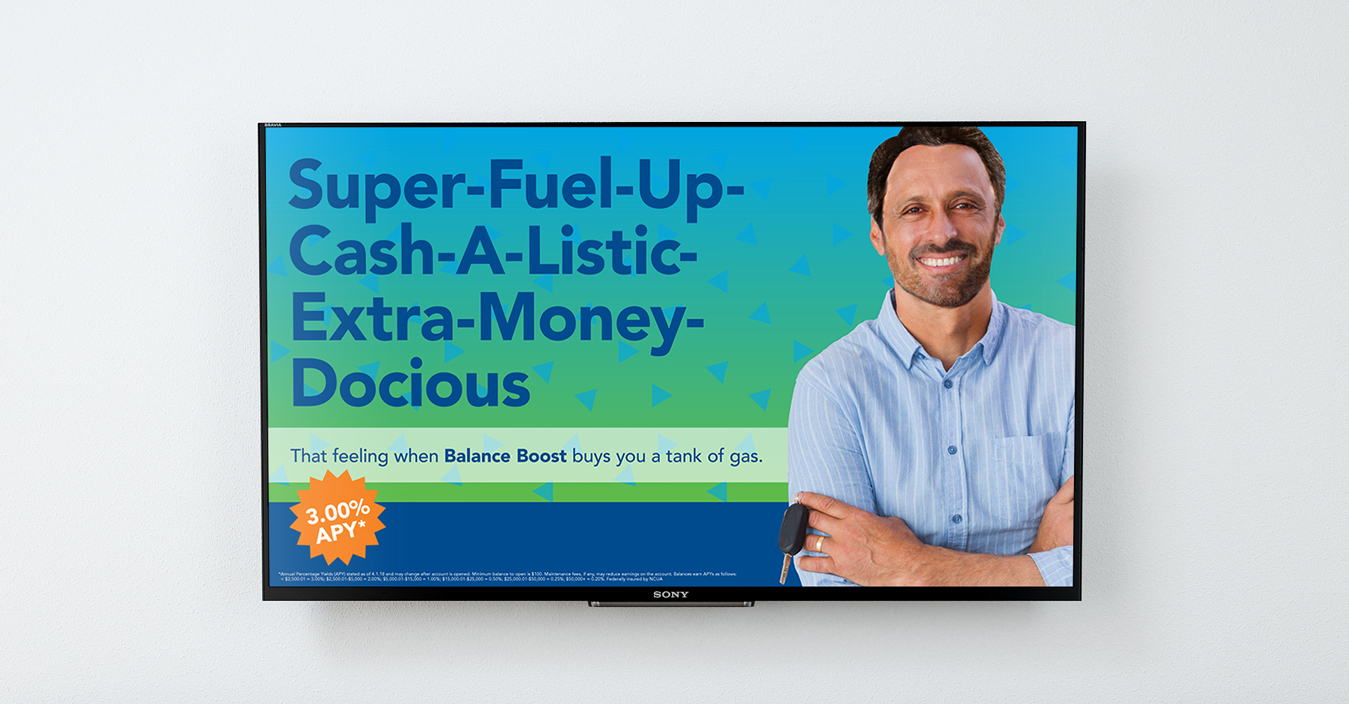 The Payoff
The campaign resulted in a flood of interest and new signups for Balance Boost accounts at Credit Union of America, and they're well on their way to owning the concept of a high-yield money market account in the Wichita area.
Media developed included:
TV commercial

Billboards

Digital ads

Newspaper ads

Print and electronic posters (various sizes)

Perforated window displays

Drive-up branch banners

TV screen displays

Internal stationery

ATM screens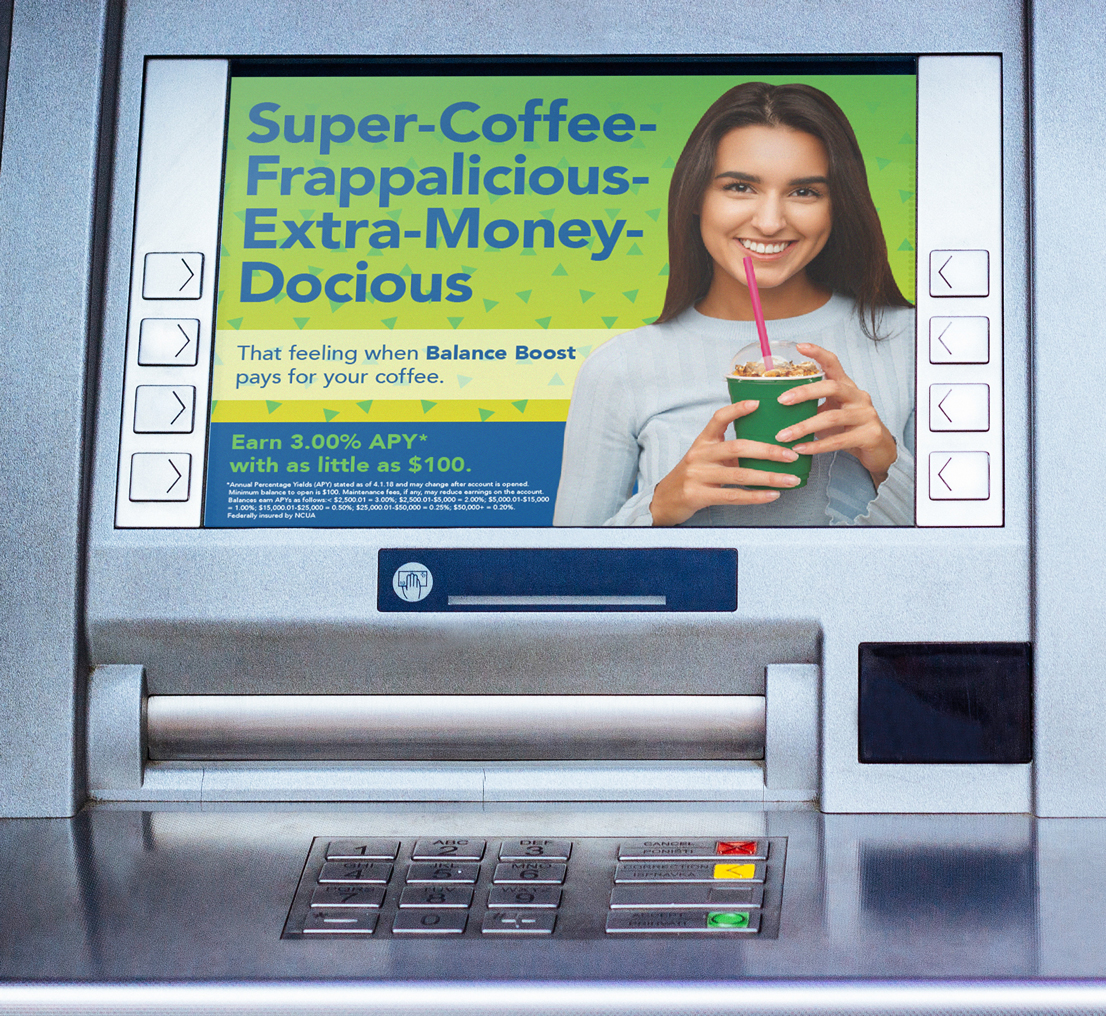 If you're looking to create buzz around the release of a new product, take ownership of a new concept in your market or simply create an ad campaign that truly moves the needle, drop us a line.