Credit Union of America – Don't Blink! Black Friday Campaign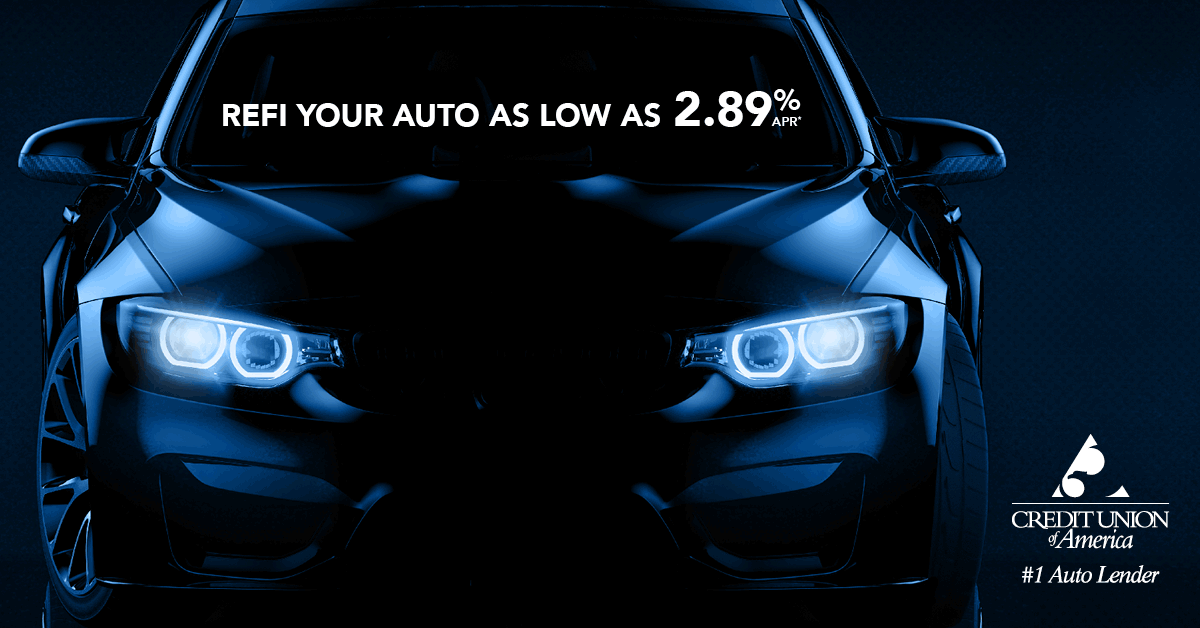 Plan Overview:
Credit Union of America hoped to turn Black Friday hype into new auto loan originations in 2019. 
We crafted a strategy that took the idea of a flash sale with irresistible interest rates and turned it into a campaign that
generated $5 million in new loans in 3 days—more than doubling the year-over-year average for CUA.
Executive Summary:
To build new loans from a 3-day sale, we leaned into a couple of built-in advantages: a sense of urgency and email marketing. In a quick turnaround, a sales funnel was conceived, allowing us to generate and convert leads quickly by creating little more than a few emails, a handful of social media ads, and a simple landing page.
Identifying the Problem:
Credit Union of America needed an end-of-year push to increase auto loans on short notice—with less time than we typically have to develop auto loan campaigns each summer. They opted for a Black Friday flash sale with temptingly low auto loan refi rates during the three business days from Black Friday to Cyber Monday. 
Even though we could leverage a sense of urgency and a large list of email addresses (email is still one of the most effective advertising channels), we had the challenge of keeping CUA top-of-mind among the torrent of Black Friday sales around the country.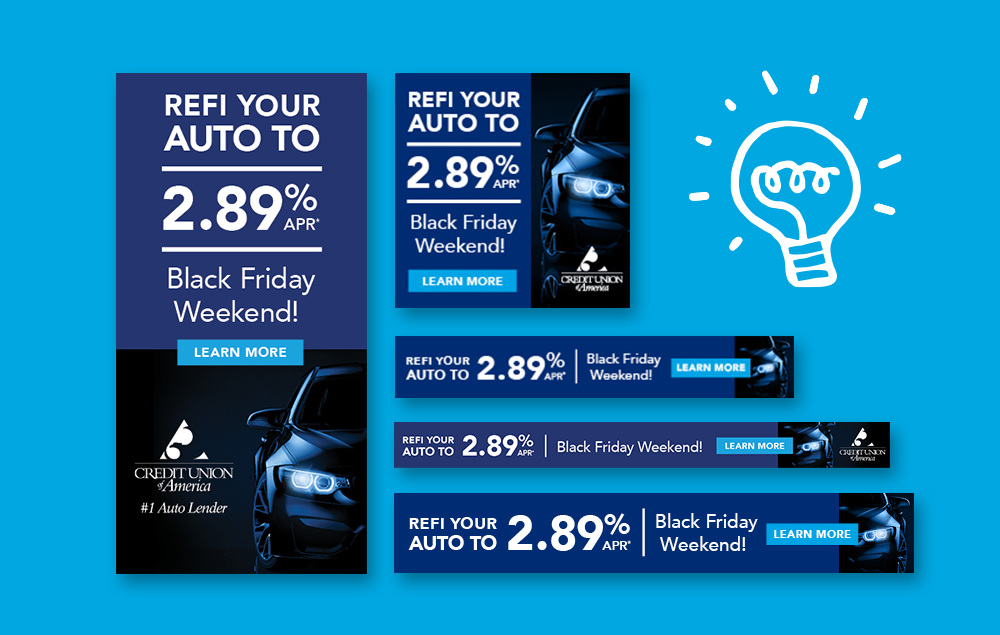 Outlining the Approach:
Since the sale wouldn't actually open until Black Friday, we focused on encouraging people to opt in for sale reminders. If a person signed up for these reminders, we'd send them a series of emails or text messages leading up to the sale so they could prepare to act when the sale opened on Black Friday.
Finding a Solution:
We used emails, display ads, Facebook ads and newspaper ads to promote the sale and encourage people to sign up for sale reminders on a simple landing page. However, this clever campaign pulled double duty as a lead-generation effort as well. All non-members who opted in for reminders were also added to lead funnels for future marketing.
"We did over $5 million in auto loans in four days…for perspective, we usually do about $15 million in 30 days. Almost 40 of the 250 loans were done online, which is good with the [media] placement. I'm certain there were even more leads online that walked into a branch, too. We are VERY happy with the promotion! We were able to help hundreds of people lower their monthly payments or interest paid just in time for the holidays. Good stuff!" 
-Amanda G., Credit Union of America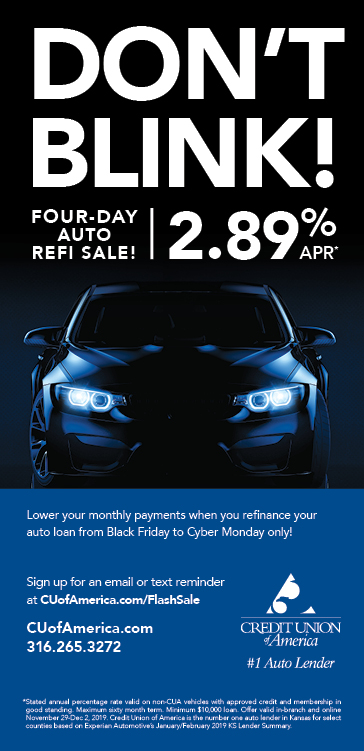 Newspaper Ad for Don't Blink campaign
---
Results from the campaign included:
The campaign generated roughly $5 million in new auto loans for Credit Union of America over just 3 business days when the sale was open. Compared to year-over-year averages for new loans during this timespan, this marked a 153% increase in money made. 
Digital
Facebook Ads

Display Ads

Emails

Landing Page
---